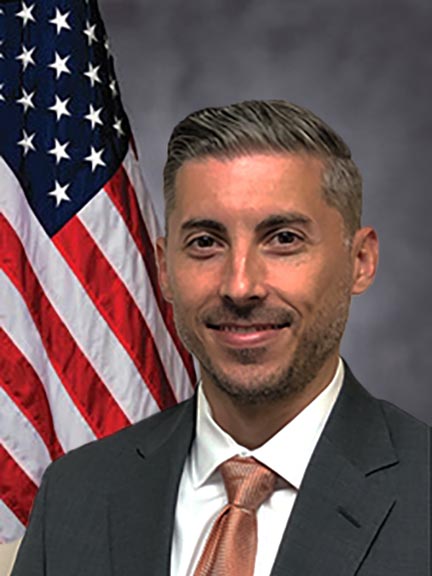 What brought you to Auburn and to your major?
I grew up in Birmingham and while many of my high school classmates planned to attend Auburn or Alabama, I was determined to leave the state. Auburn was last on my list of schools to visit. My father is an Auburn pharmacy alumnus, and I can't remember a time in my life where I wasn't attending Auburn football games so I wasn't unfamiliar with Auburn. However, visiting the academic facilities and viewing the university apart from a major football Saturday felt different…it felt like the right place for me to live and learn. I chose engineering because it was a logical combination of my STEM aptitudes and interests. Personally, I don't think it is fair to expect a high school graduate to pick a major and know yet what they want to do for a lifelong career. However, I was certain I could find my career path with a mechanical engineering degree because of the variety of career field options. You become like a Swiss army knife, able to tackle diverse problems with a variety of knowledge areas from exposure to many engineering disciplines and topics in school. This helps create well-rounded engineers that can succeed in different career fields. My decision to stay for graduate school was simply to expand my knowledge in a specific area (solid mechanics) and enter the workforce as capably as possible, and I believe my Auburn education accomplished that.
Tell me your story about your path since graduation regarding your career?
I received the SMART service-for-scholarship award to pay for my graduate education. In return, I committed to working for a Government facility as a civilian engineer. Upon graduation, I was hired at Robins Air Force Base, GA and thrown into the aerospace world. I worked on H-1 Huey helicopters most of my time there, including drive systems, rotors, controls, airframe structure, hydraulics… a bit of everything mechanical in nature. I also spent a year as a structural engineer in the C-130 depot. I enjoyed the world I was accidentally thrust into so much that I stayed with the Government after my service commitment was fulfilled. By the time I left Robins I was promoted to UH-1N Structures Subject Matter Expert. After getting married, my wife was accepted into UAB School of Nursing. After seven years at Robins, I moved to Huntsville, AL to be closer to my wife and to work for the U.S. Army at Redstone Arsenal. I have since been working in the CCDC Aviation and Missile Center (AvMC) Systems Readiness Directorate (formerly Aviation Engineering Directorate). I am currently working in the Structures and Materials Division, Dynamic Components Branch. Our branch focus is to ensure airworthiness of Army aircraft dynamic components, with responsibility for the structural safety of helicopter rotors (primarily H-60 Black Hawk, H-47 Chinook, and AH-64 Apache).
How did your Auburn engineering education prepare you for what you are doing now?
I really learned how to learn in college. Academics came naturally for me up to then, so the engineering curriculum was a real wake-up call. It takes hard individual and team work, long hours, perseverance, and frankly, the desire to succeed. Nothing is too hard if you are determined. I really liked the broad nature of mechanical engineering and the flexibility that it provided in the job market. Seven years of grueling, varied courses got me ready for the "real" world, but one of the most valuable skills of any engineer is critical thinking. The Auburn faculty does a great job of challenging the students with a mix of traditional lectures, homework, and tests and supplements that with hands-on lab applications and interesting projects. It won't be necessary to memorize stress equations on the job, those can be looked up in reference materials. The important thing is knowing how to think and apply engineering principles (including common sense) to solve problems, which, in a most basic sense, is my job description. The challenging coursework, engaged faculty, and top-notch facilities at Auburn prepared me well for it.
What advice would you give students at Auburn?
First, take advantage of co-op and internship programs. I participated in four semesters of work at a materials testing facility while in the co-op program, leaving school with over a year of technical work experience (as well as being paid for my efforts). The work helped me see and better understand practical applications of theories taught in class, making school a bit easier. Having some engineering related job history gives you a leg up against other new graduates looking for work, as well as provides some real-life experience to help determine what types of jobs you want (or in some cases do not want) to pursue to begin your career.
Second, developing soft skills is crucial to being an effective engineer and to career advancement. The brightest ideas in the world mean nothing if you can't get your point across to coworkers, management, and customers. The ability to write, speak, present, interact, and relate with people are all as important as the technical skills you learn in class.
What is your favorite Auburn memory or War Eagle moment?
As a lifetime Auburn fan, I have so many memories tied to football. Attending the 2010 National Championship might be my favorite memory as a student, but I don't think anything tops the back-to-back emotional rollercoasters of The Prayer at Jordan-Hare and Kick Six in 2013. With a few combinations of extremely improbable events, we were catapulted from certain losses to arch rivals to a second national championship appearance in four years. To have witnessed these crazy games with 87,451 of my closest Auburn family was just incredible.