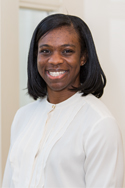 What brought you to Auburn and to your major?
I was working at the Software Engineering Directorate in the Science Engineering Apprentice Program on Redstone Arsenal the summer going into my sophomore year of high school when I decided to major in electrical engineering.  I really enjoyed the project that I was working on that summer and asked a few people what their major was in college and 90% responded electrical engineering.  I was fascinated by all the different career path that were opened to me if I majored in electrical engineering.  I could decide which path I wanted to pursue at a later date.  I chose Auburn because it offered me the best of both worlds.  I would get a great education and I could still run track.  I felt Auburn had the best balance for what I wanted to pursue.
Tell me your story about your path since graduation regarding your career?
Upon graduating I began working for Southwire, North America's largest manufacturer of wire and cable. I worked in the medium and high voltage plant with my focus on quality and testing.  After 2 1/2 years I decided it wasn't quite the experience that I wanted and I found a new role in Applications Engineering where I was able to work on product development and application support.  I now focus solely on field and application support where I aid customer in choosing the correct products for their application/installation based on electrical/mechanical/thermal design criteria.
How did your Auburn engineering education prepare you for what you are doing now?
An Auburn education provided me a well rounded experience.  I felt well equipped to go into any industry after graduation.  I'm not a mechanical engineer and I don't have a materials background, but I did have classes at Auburn in those areas that help me in my current role.  I have a strong technical foundation and work ethic that has really serve me well in my career.
What advice would you give students at Auburn?
Electrical Engineering is tough, but you will rise to the challenge.  Utilize every resource that Auburn has to offer to help you succeed.  You are no less than if you need to reach out for help. There are so many people invested in seeing you succeed and be a great engineer.
What is your favorite Auburn memory or War Eagle moment?
I don't have a specific memory. It's just the people and the place.  Auburn is a special place. I encountered many of my closets friends there. I love returning to Auburn and seeing how much it has changed and yet it still feels like home.