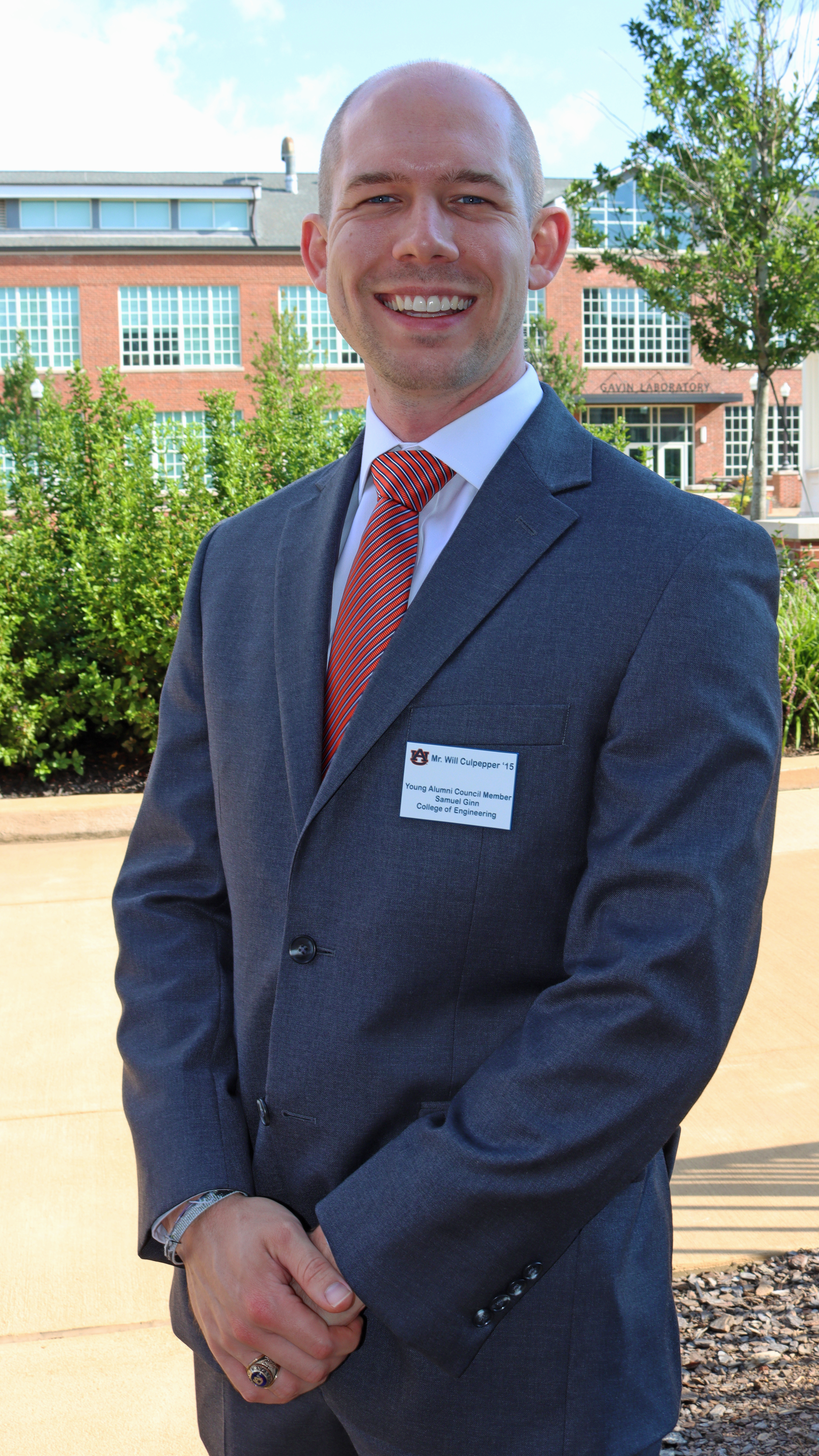 What brought you to Auburn and to your major?
As a first generation Auburn student, I chose Auburn for many familiar reasons: great engineering programs, amazing university culture, and a student body size that's just right. I knew I wanted to be an engineer like my father, but I wasn't sure what particular path was the best fit for me so I started as an undeclared engineering major. As I delved further into the curriculum, I decided to pursue wireless engineering because of its unique subject matter and exposure to it during my internships at a satellite communications company.
Tell me your story about your path since graduation regarding your career?
After graduation I worked for AT&T for 4 years in Dallas, TX where I was a part of their young engineering leadership program called the Technology Development Program. I currently work for Southern Company in Birmingham, AL as a Data Analyst within Commercial Operations where I support various groups by providing ad hoc data analysis projects, data visualizations or dashboards within Power BI, and creative solutions to all types of data problems using a host of tools and software.
How did your Auburn engineering education prepare you for what you are doing now?

I learned many things during my time at Auburn, but I think the greatest tools I acquired there were the abilities to think critically, troubleshoot issues, and problem solve creatively.
What advice would you give students at Auburn?
Definitely get involved in organizations outside of the classroom. You'll make great friends and expand your skills which will help you tremendously after graduation.
What is your favorite Auburn memory or War Eagle moment?
I was lucky enough to experience the Kick Six and the Miracle at Jordan Hare. Storming the field twice in one season is just a small sample of my favorite memories at Auburn. I have so many more I could share!