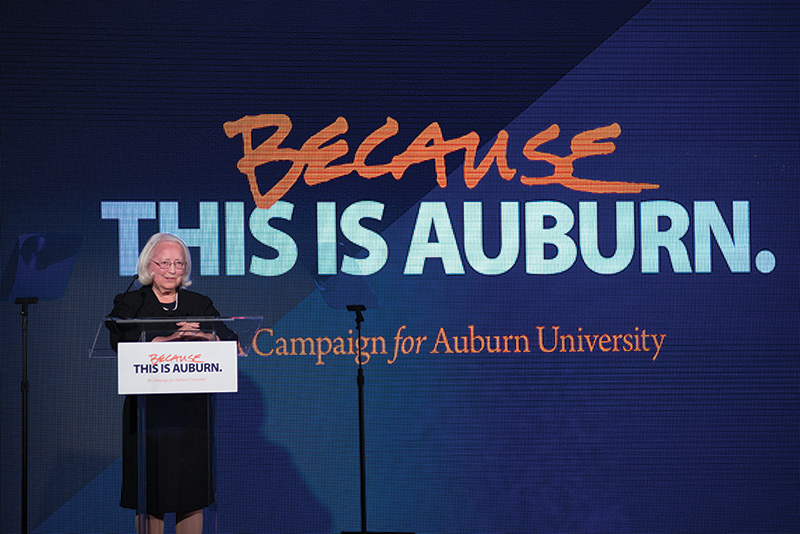 The university announced Sept. 1 that it has reached its $1 billion goal as part of Because This is Auburn – A Campaign for Auburn University. The campaign, publicly launched in April 2015, will propel the university forward through a renewed commitment to students, a continued promise to the state and a shared responsibility to the world. As of the end of the 2015-16 fiscal year, the university has raised $1.03 billion, receiving more than 393,000 gifts from more than 95,000 donors, 131 of which have given $1 million or more. More than 70 percent of campaign funds have come from Auburn alumni and friends who want to see the university continue to offer students unparalleled educational experiences.
The College of Engineering announced in November 2015 that it surpassed its $200 million goal. The college has raised $217,355,689 as of Nov. 1, 2016. In fact, during the 2015-16 fiscal year, the college raised $27,522,090, surpassing its $20 million goal.
While the university has surpassed its campaign fundraising goals for students and programs, the remainder of the campaign will focus heavily on reaching the goals established to support faculty and facilities. The campaign runs through December 2017.