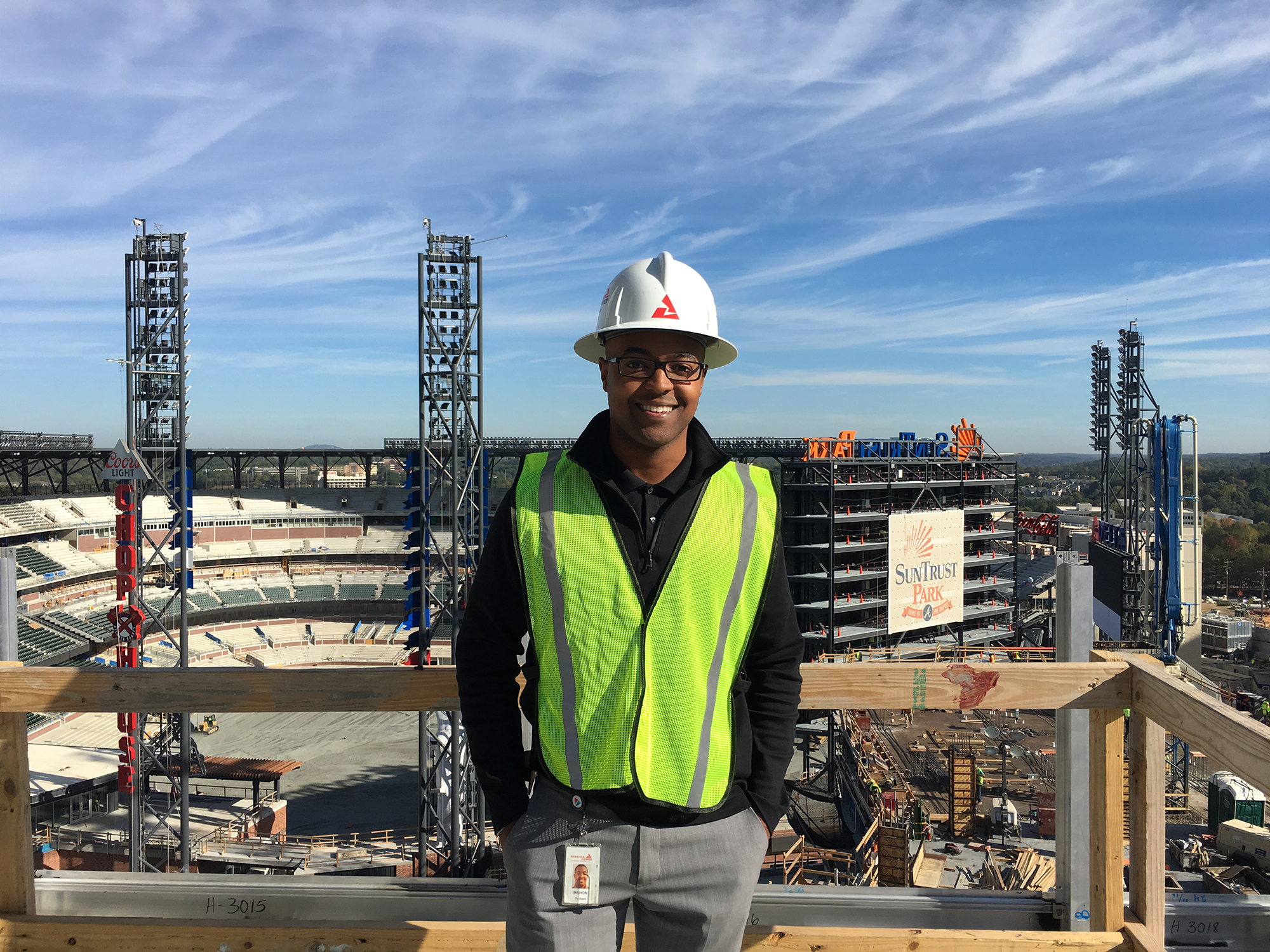 Mshon Pulliam is full of energy – literally and figuratively. From his job as a commercial-industrial sales executive for Georgia Power to his endless engagement with the College of Engineering, Pulliam is constantly in motion.
A 2012 graduate in industrial and systems engineering, Pulliam realizes not a lot of engineers have the word "sales" in their title, and it's often a good conversation starter.
"Most people ask me why would an engineer work in sales? Honestly, I'm more of an energy consultant than a salesman," Pulliam said. "I promote the use of electric end-use products, so it's my job to show customers the financial and production benefits of electric products over gas."
Pulliam identifies opportunities by understanding the equipment or machinery his customers plan to add, then completing a load analysis. He uses this information to complete the business' transformer sizing, which helps Georgia Power engineers determine what electrical infrastructure is needed to serve that customer.
Currently, he has his hands full working on the transformer sizing for the retail and restaurant portion of The Battery Atlanta, one of the largest and most anticipated developments in the city. The project will house the new Braves stadium, Roxy Theater, Kings Bowling Alley, a multi-story office building and more than 45 retail and restaurant spaces. In addition, he's also working on the Kennesaw Marketplace, which will house a Whole Foods, Academy Sports and more than 35 retail and restaurant spaces. Prior to his current role, Pulliam served as a distribution engineer, where he was responsible for the electrical systems of more than 43,000 customers in the metro Atlanta area.
Pulliam credits his father with encouraging him to pursue a career that stretched his limits academically. His father's advice was to choose a profession that would always be relevant and could withstand any economic downturn. After shadowing his father as he built and remodeled homes in the construction industry, Pulliam was attracted to the engineering profession and never looked back.
In high school, Pulliam was recruited to play Division I lacrosse at universities in the Northeast, so Auburn was originally not on his radar. However, many of his classmates and friends who attended Auburn always expressed a strong sense of pride and love for the school.
"After I was accepted, it was actually my parents who made me visit, and I absolutely fell in love with the town, campus and school culture," Pulliam said. "In the end, I was fortunate to receive an engineering scholarship and the opportunity play club lacrosse, so deciding to go to Auburn was an easy choice."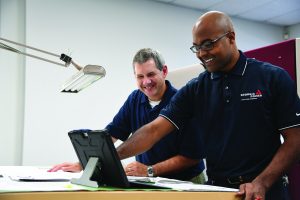 According to Pulliam, graduating with an industrial and systems engineering degree was the best decision he could make. Even in his current role, he uses his engineering tools and knowledge of lean-six sigma principles to save time, money and increase efficiency.
Pulliam said that one of the most powerful aspects of earning an industrial and systems engineering degree is the ability to understand high-level business and effectively convey technical information to non-technical decision makers. On of the most rewarding aspects of his job is when he learns a customer has implemented his recommendations and experiences significant economic savings and improved efficiency.
"One of the hardest aspects of working in this industry isn't knowing that you're right, it's convincing others that you're right," Pulliam said. "My industrial engineering degree did a great job of teaching me how to understand a problem and build a business case, then organizing the facts to prove why the recommendation should be implemented."
As Pulliam continues to experience professional success and growth, he has not forgotten the college that helped him get there in the first place. During his early days at Georgia Power, he was involved with an activity team where he traveled to Auburn to recruit engineering co-op students and interns. He found that experience to be rewarding and it made him want to become even more involved not just with the university, but on a student level. That motivation and thinking led him to join the Auburn Engineering Young Alumni Council, helping to promote the importance of why other young alumni should give their time and resources to stay connected to the college.
"For a lot of us, we'd like to give back to the college, but don't quite know how. I just remind young alumni to give their time and have a presence on campus," Pulliam said.
Giving back is an integral part of Pulliam's core beliefs. He attributes his professional success to the mentorship of older alumni and wants to pay it forward himself. Transitioning from student to teacher has been a welcome role change, and one he wants to use to influence the college and future Auburn engineers.
"I'm a strong believer that as you learn, you should teach. There is no better family of people to learn from and teach than Auburn Engineering," Pulliam said.
As a mentor to current students, Pulliam offers a key piece of advice: make time to learn about yourself, identify your aspirations and find mentors who can help you achieve your goals. In his case, networking with alumni in various industries enabled him to see the possibilities and better define the direction of his career. It's that advice that's propelled him forward.
"I've been fortunate to accomplish a lot in a relatively short amount of time because I've always been surrounded by a strong circle of people who know more than I do," Pulliam said. "In today's world, you can't be afraid to believe in yourself and tell others what skills you can bring to their organization."
And he's not slowing down anytime soon. While already knowledgeable about customer loads and how distribution lines are sized and constructed, in the next decade, he hopes to become a well-rounded, go-to source for information and best practices in the energy industry. To achieve that level of expertise, he hopes to gain a greater understanding of battery storage and renewable energy.
Whether working on construction sites, promoting the value of engaging with the Samuel Ginn College of Engineering or guiding current students toward a fulfilling professional career, Pulliam's future will be electrifying.