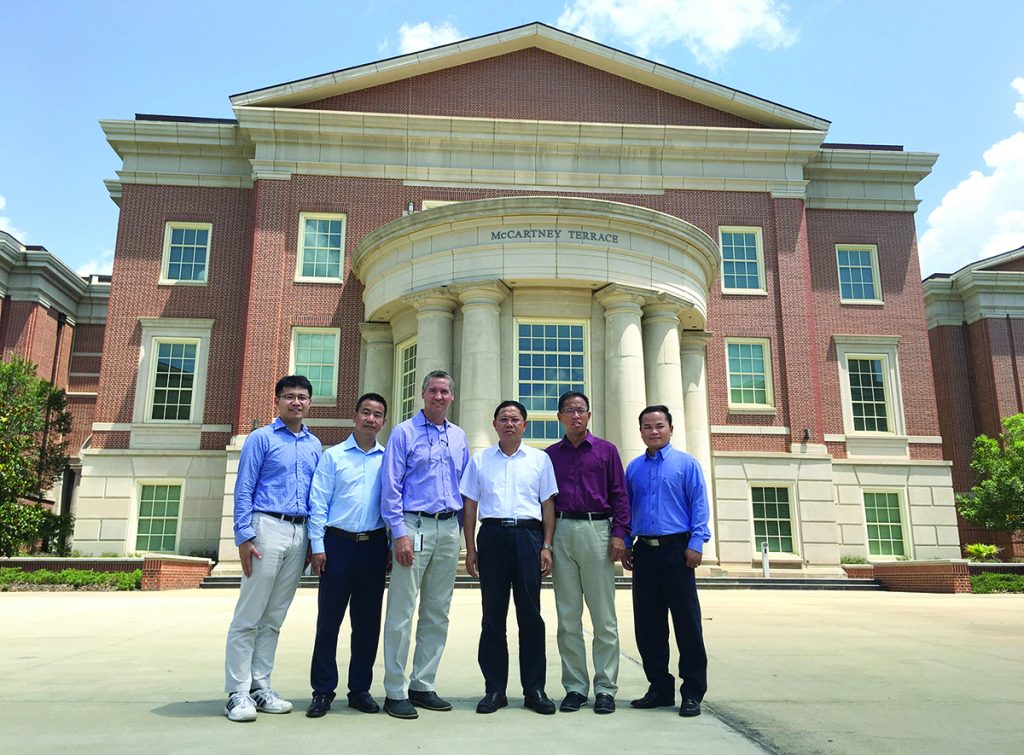 Auburn University's National Center for Asphalt Technology and Jiangsu Sinyue Asphalt Co. of China recently established a 10-year research and development agreement focused on advancing cost-effective and sustainable asphalt pavement practices in China and throughout the world. NCAT researchers will provide support in developing innovative asphalt technologies, training programs and workshops to foster technological advancements involving high percentages of reclaimed asphalt pavement, cold asphalt recycling, highly modified asphalt binders and asphalt pavement preventive maintenance and rehabilitation.
SINYUE will finance the program, which will include building a new facility in Jiangsu Province and purchasing new testing equipment.
In turn, NCAT engineers will travel to China for up to three months each year to provide leadership and technical expertise, while SINYUE employees will receive training each year at the NCAT facility located in the Auburn Technology Park.