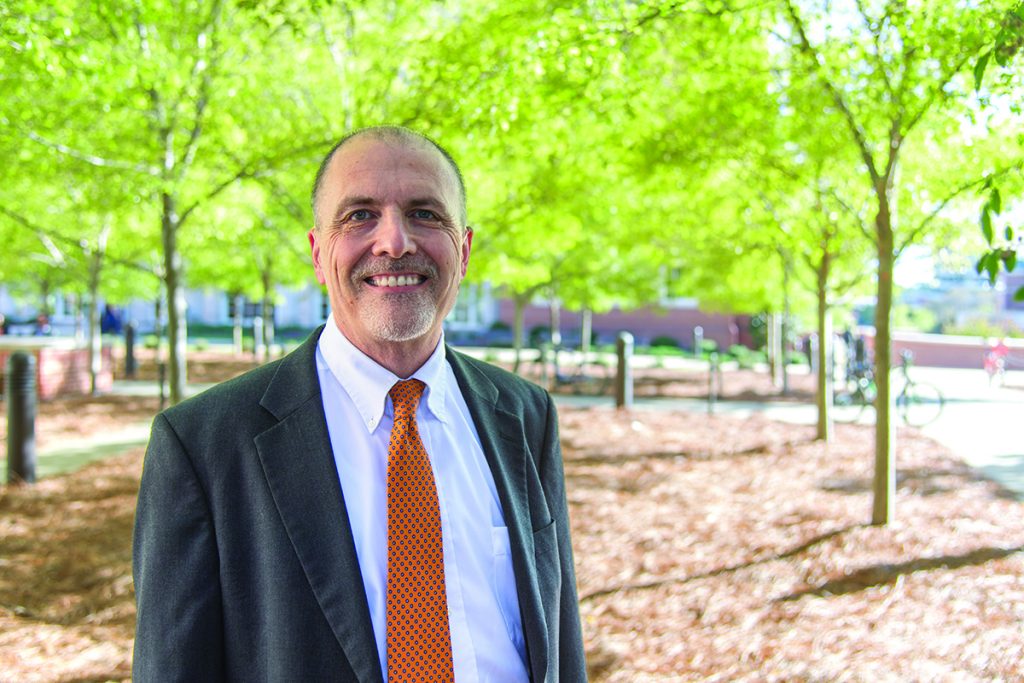 David Umphress, COLSA Corporation Cyber Security and Information Assurance Professor in the Department of Computer Science and Software Engineering, has been named director of the Auburn Cyber Research Center.
Umphress has been a member of the Auburn faculty since 1999. His career spans nearly 40 years in various software and systems engineering capacities in academic, military and industrial settings, and his areas of expertise include software engineering, cyber security and mobile device development.
In 2013, he received the Gerald and Emily Leischuck Endowed Presidential Award for Excellence in Teaching from the university. He has been named Outstanding Instructor five times by his department, and he received the William Walker Teaching Award in 2008.
Umphress earned a bachelor's degree in computer science from Angelo State University and his master's and doctorate in computer science from Texas A&M University.
The Auburn Cyber Research Center integrates cutting-edge engineering technology with research to develop innovative methods of protecting the nation's cybersecurity. The center's mission is to excel in cyber research, development, education, policy and practice, with the goal of becoming a nationally recognized research and development center making a strategic impact on the community, state, region and country.