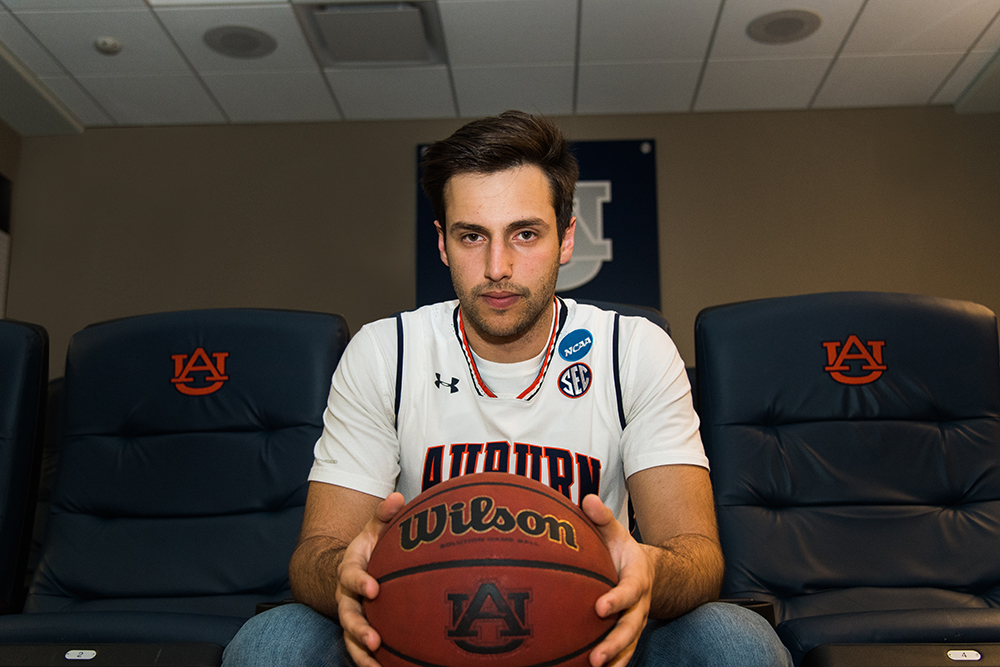 The 2018 Auburn men's basketball team, playing with only one senior on the squad, won its first SEC regular season championship in nearly 20 years and made the NCAA Tournament for the first time in 15 years.
Although the lone senior – Patrick Keim, '18 industrial and systems engineering – didn't score the most points or pull down the most rebounds, his leadership role on the court and in the classroom had a huge impact on the team's success. The remarkable turnaround under the helm of head coach Bruce Pearl was four years in the making and was engineered on the backs of elite talent, both on and off the court.
In March 2015 – Pearl's first full season as head coach – following an upset victory over LSU in the SEC Tournament giving Auburn its third consecutive victory in the tournament for the first time in 30 years, Pearl bragged on the SEC Network about one of his bench players who had a huge game defensively.
"Devin Waddell really stepped up for us. He's my engineer, my non-scholarship engineer. Everybody needs one of those, by the way," Pearl said of Waddell, '17 chemical engineering.
Since then, Pearl has added multiple Auburn engineers to the squad, including Keim; Cole Blackstock, electrical engineering; Brett Easterling, mechanical engineering; and Will Macoy, industrial and systems engineering.
"The fact that Auburn basketball is known for having a corps of engineers from one of the finest public engineering colleges in the country, I think it speaks volumes about what being a student-athlete is all about," Pearl said.
Having individuals such as Waddell, and most recently Keim, being leaders on the court and in the classroom has helped set the foundation of what a championship program is all about, Pearl said.
"Devin is at Duke right now, settling on a lesser education than he received at Auburn, but that's OK, and maybe a little better basketball program," Pearl said with a laugh. "It's what we're here for. This is our job, to help these kids get from here to there, whether it's through engineering, through basketball, through ministry. Those kids walk the walk and talk the talk, on and off the court, and the discipline it takes to be a great student-athlete is embodied in those guys. We proudly wear that emblem on our sleeve."
"I don't know that I can think of two student-athletes that embody what Auburn is all about more than Devin Waddell and Patrick Keim," he added.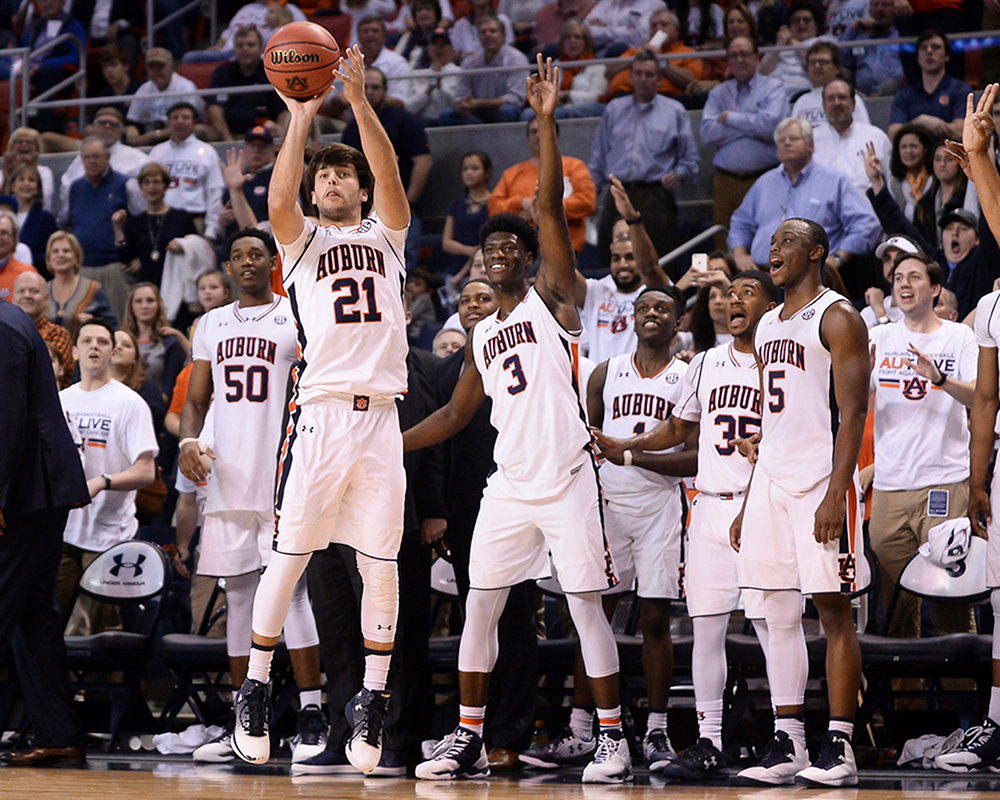 EARNING HIS PLACE
At Mountain Brook High School, Keim was a part of arguably the greatest run in the Spartans' history. The three-time captain won back-to-back Class 6A state championships, was the Over The Mountain Boys Athlete of the Year, The Birmingham News South Basketball Player of the Year and finished with 111 wins in his varsity career, the most in school history. But he decided to hang up his basketball shoes and pursue his dream of attending Auburn University.
He attended his first Auburn football game when he was only 10 days old. Both of his parents graduated from Auburn, and both of his brothers pursued engineering degrees.
"It's always been a dream to be here," he said. "I always knew I would go to Auburn, but it wasn't until high school when I realized I wanted to pursue an engineering degree."
He also didn't realize that Pearl was going to be hired as the new head coach, and the court would begin calling once again.
"When I saw Bruce Pearl show up at Auburn, I wanted to go walk on, I wanted to go play for that guy," Keim said. "It was something I wanted to be a part of. I obviously didn't know what it was going to turn into my senior year, but I saw who he was and I wanted to pursue it at least for a year."
During Keim's Camp War Eagle session, he got a text from an assistant coach asking to meet up to discuss his desire to play. He met with Pearl and his staff knowing his role would be that of a walk-on, but one particular part of the conversation stuck with him.
"I don't remember much of that conversation, but I do remember Coach Pearl saying that he has given walk-on scholarships before. I guess I'll never forget that moment. I don't know why that moment stuck with me, but it instilled in me a passion just to come in and do whatever I could to help this team," Keim said.
Once on the team, Keim quickly learned that there was no separation in expectations between being a blue chip recruit and an invited walk-on.
"There's probably no difference being a walk-on than being a scholarship player. I treat them all as badly as I treat the others," Pearl said with a laugh. "The expectations are the same, the support's the same, the commitment's the same. You look in this locker room and my non-scholarship players are right next to my scholarship players. They get the same equipment, they have the same practice demands. Now, they may not get as much playing time, sometimes by virtue of their abilities, but they are absolutely, 100 percent bona fide members of this basketball program."
For Keim, however, he did see a lot of playing time early in his career. As Pearl begin rebuilding the program, he had to rely on every player on the roster to build depth. Keim played in eight games his freshman year and 23 his sophomore year. That number dwindled to five games his junior year and 13 appearances his senior year.
"Normally a player comes in as a freshman, they've got no ability to play, but they can practice. They work, they get better and maybe by the time they're a junior or a senior, maybe they can contribute. It was exactly opposite for Patrick and that's because of the talent in our program," Pearl said.
"My first year was his first year, so we weren't a very deep, talented team. As a result, we're an injury away from Pat Keim being in the regular rotation playing back-up point guard as a freshman at Auburn," he added.
Although his time was limited on the court, he did have his moments of glory. He nailed a three-pointer against Kentucky in the SEC Tournament his freshman year and repeated that feat two years later in a victory over archrival Alabama at the final buzzer in Auburn Arena to send the crowd to their feet.
"To come down here and play against Bama was so surreal because I've always watched and now I'm getting to live it," Keim said. "That shot was a culmination of a lot of years of being heckled by my Bama friends and now I could take a moment, the final seconds of an Auburn-Alabama basketball game, and say to them 'stick it' and 'how does that feel?' to all my old friends."
He also had another moment that fans will remember, but it happened off the court and went viral online.
Following the Tigers' victory over Gardner-Webb on Dec. 6, 2017, Keim received the surprise of his career. A video crew had been following him around during the day under the pretense that they were documenting the day-in-the-life of a walk-on player.
What he didn't know was that they were there to document the moment when he would find out that he was no longer a walk-on, but instead a scholarship member of the team.
"I had no idea. It's just one of those moments where you spend four years of your life making sure the last thing you think about is yourself, and to have a moment that most walk-ons don't get to see, for me to have this reward, was humbling," he said.
For Pearl, it was always part of his plan to reward Keim for his hard work, dedication and commitment. But it wasn't easy after the Tigers lost two scholarship players before the 2018 season due to rules infractions, another player who had to sit out a season and a late injury to playmaker Anfernee McLemore, lowering the number of scholarship players to eight.
"What started out as a good plan turned out to, maybe, not be such a good plan, but it was my intention to reward Pat for a job well done. He deserved that scholarship," Pearl said. "Whether it was the smart thing to do or not, I actually think God kind of rewarded us for doing the right thing. It meant a lot to Pat, not that he necessarily needed it financially, but that it was just one more step, one more check saying he belonged at the highest level."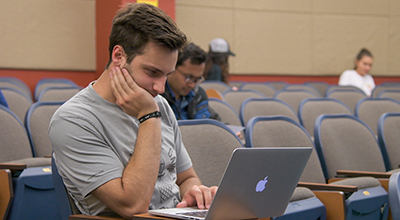 WORK, HARD WORK
While earning a scholarship on the team was difficult, so too was the task of juggling an arduous engineering curriculum while playing collegiate basketball at the highest level.
"Being an engineering student and a basketball player is a complete grind. I contemplated quitting just because of how hard it was, but I soon realized that I was getting an experience that not many people get," Keim said. "I wanted to stay locked in on two of the hardest things Auburn had to offer and conquer those because I felt like if I could get to those two things then I knew I can handle anything to the best of my ability."
He not only learned a lot about industrial and systems engineering and basketball, he also learned a lot about himself along the way.
"It forces you to grow up pretty quickly. You can't take a day and just do whatever you want and then just expect not to have havoc on the rest of the week trying catch up," he said. "It requires you to step up to a different level of maturity, of time management, of discipline. It forces you to grow character inside of you that a lot of people may push off till later in life."
It's that mentality that inspired Pearl to ask Keim to return to the team his senior year, to be a leader on and off the court and to finish what they started together.
"Hard work alone won't guarantee success, but without hard work I guarantee you won't have success, and that's your choice. Pat Keim has chosen to put himself in position to be successful," Pearl said. "It's taken a lot of time, himself, to be in condition, to train, to be able to perform on the basketball court, and it's taken a lot of time to compete in the classroom. Yet, when you look at Pat, it's all the time he spends helping others, it's all the time he spends serving others. I don't know where he finds the time, but I'm certainly glad he found the time to make history at Auburn."