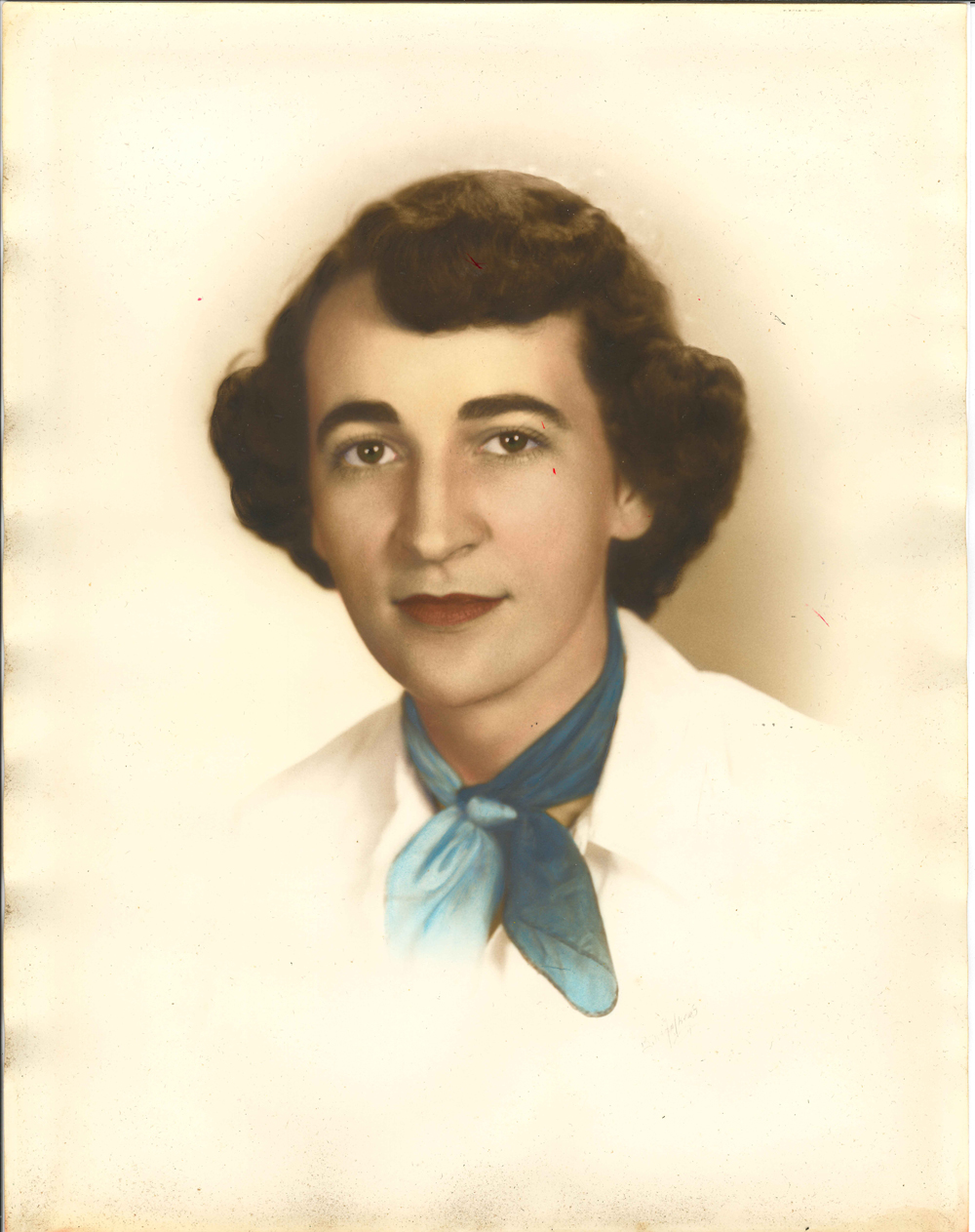 Louise Torbert Huskey '46 died Feb. 10 in Auburn. Huskey was the first woman to earn a degree in civil engineering from Auburn University, or Alabama Polytechnic Institute, as it was then known, in May 1946.
She worked a total of 37 years for the State of Alabama, first at the highway department in Montgomery, until the birth of her first child in 1952, and later for the Department of Pensions and Security.
She served for 26 years as a volunteer Pink Lady at East Alabama Medical Center – until the age of 87 – and taught Sunday school for nearly 70 years, until just two months before her death at age 93.
"The story I remember most from her time at Auburn is about how she had to get special permission from the dean to wear brush pants in her surveying class," said her son, J.W. Huskey. "She had to wear the pants rolled up and not visible under a long dress and carry her field boots in a book bag. When she arrived, she had to go in a special room, take off the dress, roll down the pants, put on the boots, and secure her dress and shoes in the book bag. She then had to secure that bag so someone wouldn't find it and hide it to keep her from her next class because pants were not allowed for women students on campus.
"After the class she'd go back to that room, roll up her pants legs, boots off and in the bag, dress and shoes on, and carry the heavy bag completely across campus to her next class. She had to run to get there. She was definitely dedicated."
Huskey called his mother a proud Delta Zeta, and in later life, a devoted Golden Eagle and says she loved Auburn football.
"It's fair to say she was very independent and dedicated. She devoted her life to public service, and she was proud to be a standard-bearer and barrier-breaker, especially as the first woman C.E. graduate."