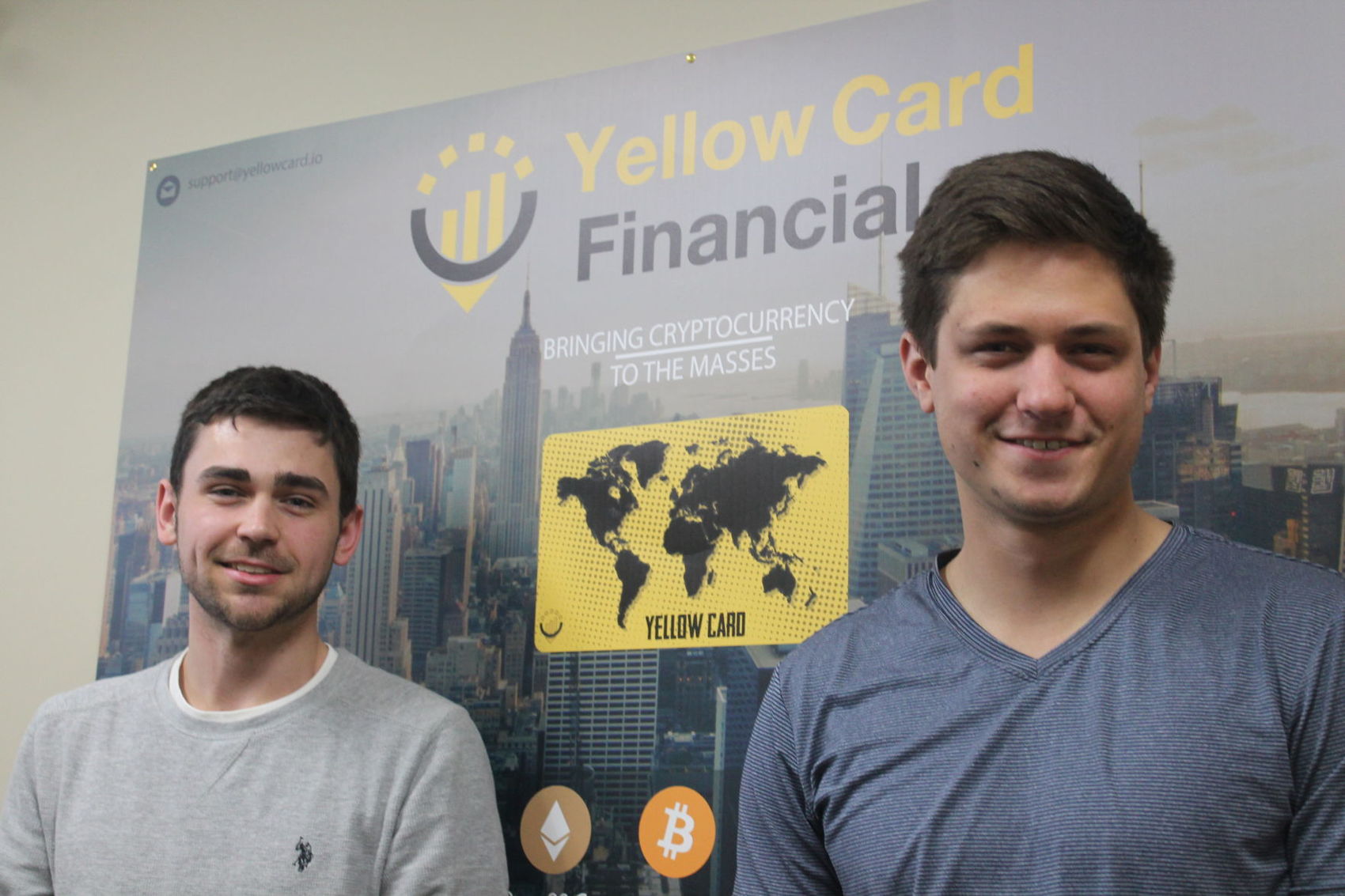 Yellow Card Financial, a cryptocurrency startup of two Auburn University students, recently took second place at the Global Student Entrepreneurship Awards National Finals in Dallas.
Justin Poiroux, a junior in computer science, and Chris Maurice, a senior in finance, earned $5,000 in the field of 26 teams. Yellow Card provides a simpler route for consumers to purchase and sell digital currencies – including Bitcoin – across the globe.
Maurice and Poiroux are part of the Tiger Cage Accelerator and Incubator program at the Auburn Research Park. The Tiger Cage Accelerator and Incubator provides office and co-working space for student-led startups. The accelerator and incubator is managed by the Lowder Center for Family Business and Entrepreneurship.