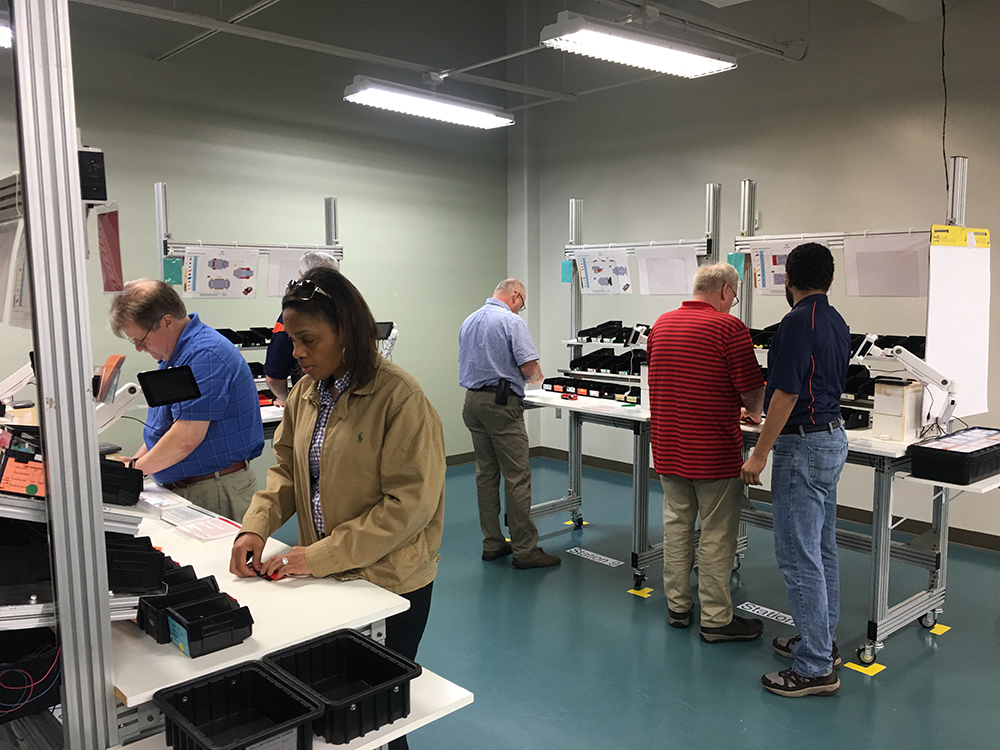 The Tiger Motors Manufacturing Lab – more commonly known as the Lego Lab – has been imparting lean manufacturing wisdom to Auburn Engineering students since 2011. But these days, the lab is pulling double duty by sharing operational manufacturing lessons with a growing number of automotive professionals.
The lab has recently provided demonstrations for high-level executives and engineers from Honda Manufacturing of Alabama and Tier 1 automotive suppliers Borbet and Brose.
"If experienced automotive professionals can learn practical lessons from the lab, just imagine the benefit to our students," said Tom Devall, director of automotive manufacturing initiatives.
Using Lego pieces, the lab simulates real-world manufacturing processes as participants assemble vehicles at various workstations. Demonstrations in the lab encourage big-picture thinking about the assembly process, supporting continuous improvement systems.