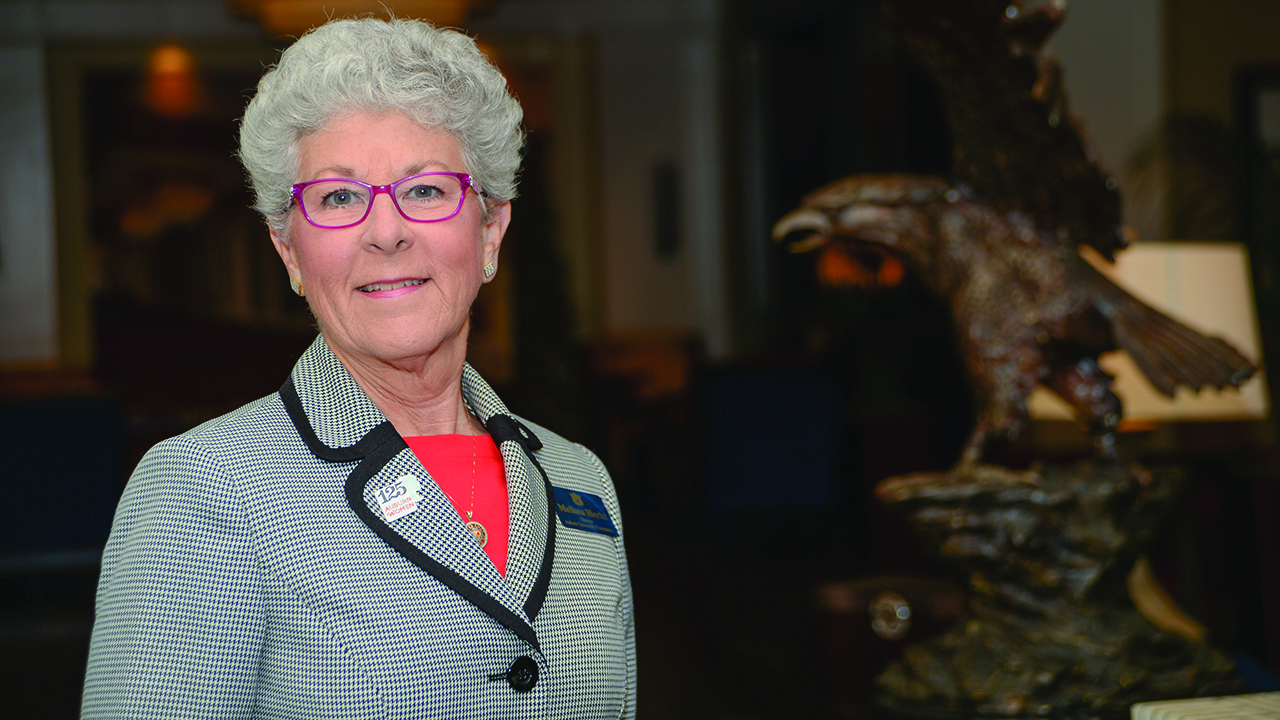 Melissa Brown Herkt, '77 civil engineering, was chosen to receive the Construction Industry Institute's Carroll H. Dunn Award of Excellence in July.
The award was established in 1985 to honor an individual for significant achievements in improving the engineering and construction industry. The award is CII's highest honor and is recognized as one of the most prestigious awards of its kind.
Herkt retired as president and COO of Emerson's Process Systems and Solutions business unit, a company that produced almost $900 million in annual revenue, and she is a member of the university's Foundation Board and the Auburn Alumni Engineering Council.
She is active with the college's Engineers Without Borders organization, having traveled four times with students and faculty to Bolivia to help a local village build irrigation, hydroponics and wind power systems, and the college's 100+ Women Strong program, which aims to enhance the recruitment, retention and rewarding of Auburn women in engineering.
Recognized for her contributions to the engineering and construction industry, Herkt received CII's Outstanding Implementer Award in 2004 and the Richard L. Tucker Leadership and Service Award in 2012.
She was inducted into the State of Alabama Engineering Hall of Fame in 2008, the National Academy of Construction in 2009 and she received the Auburn Alumni Association's Lifetime Achievement Award — the university's highest honor — in 2015.
The Auburn Alumni Engineering Council also named her as a Distinguished Auburn Engineer in 2015.