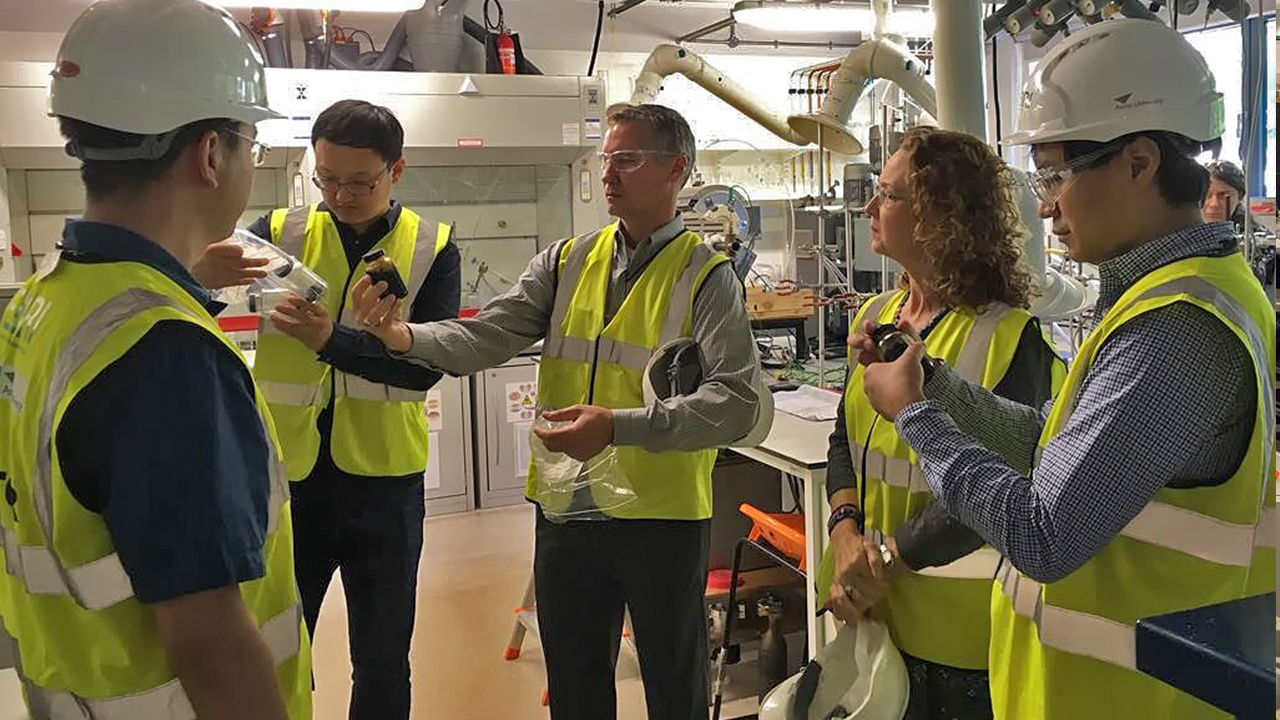 Randy West, research professor and director of the National Center for Asphalt Technology at Auburn University, was awarded a Distinguished Visiting Fellowship at the United Kingdom's Royal Academy of Engineering. He is the first faculty member from Auburn to receive the recognition.
The program enables academic engineering departments in the U.K. to strengthen their research and teaching capabilities and promote global collaborations by hosting international experts. As part of his fellowship, West's two-week trip in July was hosted by Yuqing Zhang of Aston University in Birmingham, England.
The visit included facility tours and discussions of future research opportunities with the Aston Institute of Materials Research and the European Bioenergy Research Institute at Aston University, the Nottingham Transportation Engineering Centre of the University of Nottingham, sustainable building materials and construction solutions company Tarmac Trading Limited and MacRebur Limited, a start-up company from Scotland that turns waste plastics into asphalt additives.