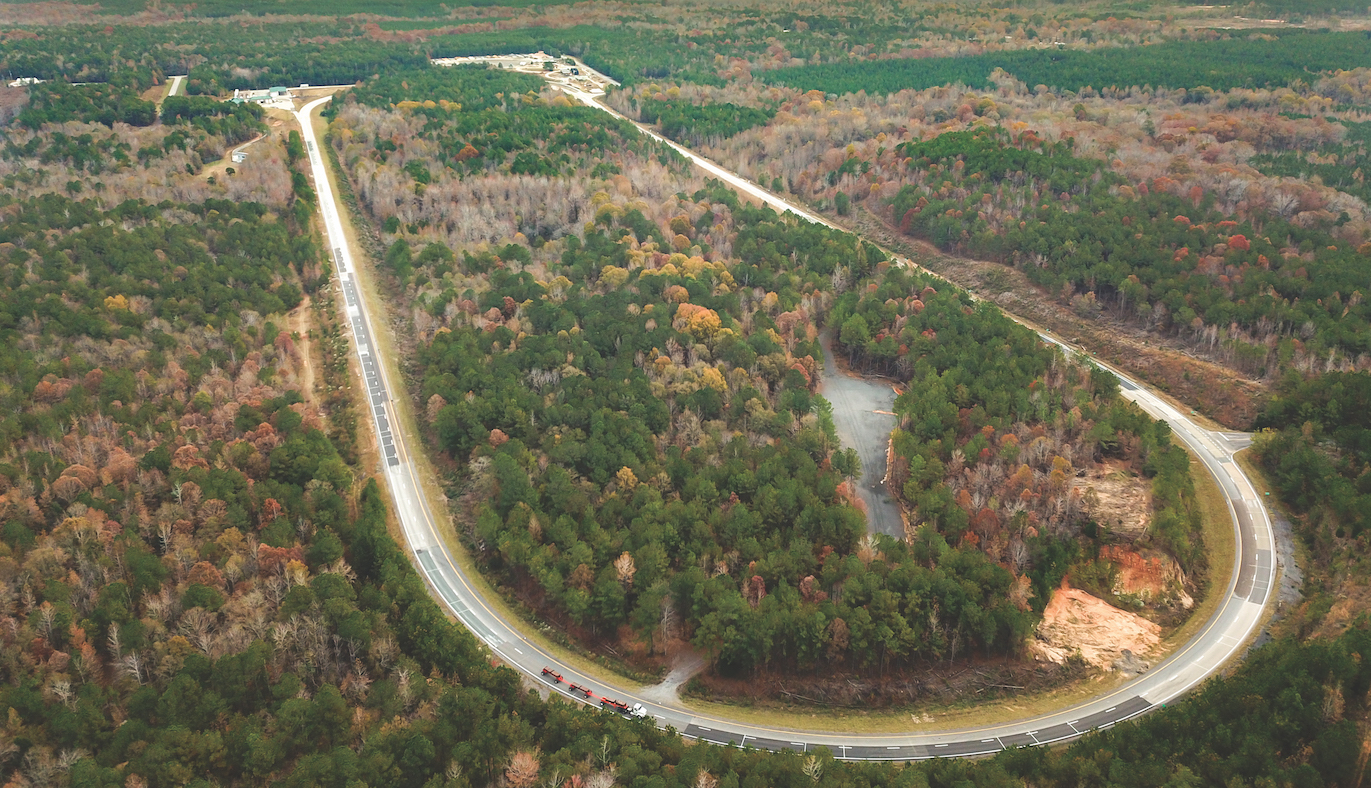 The seventh cycle of accelerated pavement testing launched this year at the National Center for Asphalt Technology test track and consists of new mixture performance sections, instrumented structural sections and extended traffic sections.
NCAT's test track – the only high-speed, full-scale accelerated pavement testing facility in the world – is a 1.7-mile oval with experimental sections sponsored on three-year cycles by highway agencies and the transportation industry. During each cycle, a fleet of heavily loaded trucks applies over a decade of interstate-type traffic to 46 test sections while the performance of each experiment is closely monitored. Damaged sections are then analyzed to determine the contributing factors to pavement distresses.
The 2018-20 cycle includes continuing studies and new experiments in areas such as balanced mix design, rejuvenators, pavement preservation and reflection cracking. Since its original construction in 2000, findings from this unique resource have improved materials, specifications and design policies across the country.