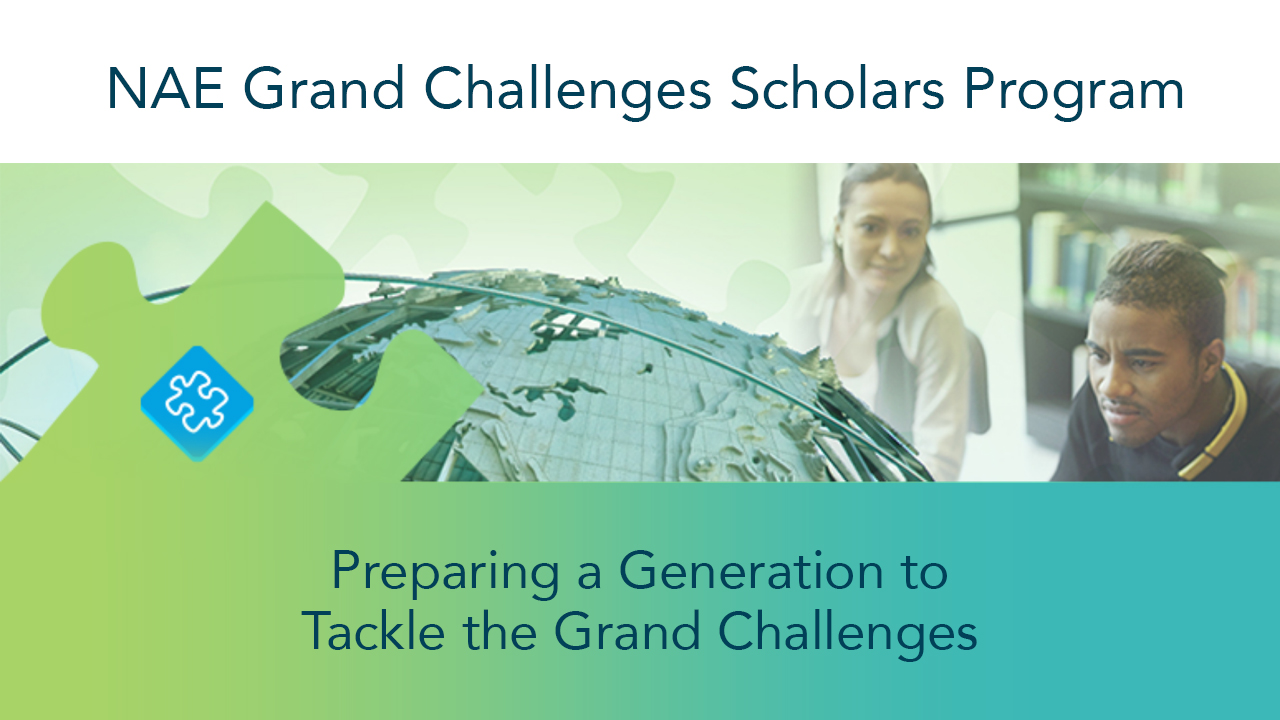 Auburn University's Samuel Ginn College of Engineering has been approved as a participating institution of the National Academy of Engineering's Grand Challenges Scholars Program. In 2008, the NAE identified 14 grand challenges for engineering in the 21st century. Solving these problems is key to enhancing sustainability, health, security and the joy of living for the world's citizens. These challenges are a call to action for engineers and a focal point to raise public awareness.
The 14 grand challenges for improving life on the planet include: advancing personalized learning, making solar energy economical, enhancing virtual reality, reverse-engineering the brain, engineering better medicines, advancing health informatics, restoring and improving urban infrastructure, securing cyberspace, providing access to clean water, providing energy from fusion, preventing nuclear terror, managing the nitrogen cycle, developing carbon sequestration methods and engineering the tools of scientific discovery.
As part of the grand challenges call to action, the NAE promotes the development of Grand Challenges Scholars Programs to prepare engineers to tackle the challenges. The Samuel Ginn College of Engineering's vision for the Auburn program is to broaden educational experiences, enhance students' understanding of challenges facing society and enhance student and graduate engagement in finding solutions to societal issues. Participation in the program will enhance students' understanding that solutions will require the input of multiple disciplines, that communication skills are critical to enable one to effectively advocate for, or against, an idea and that both the challenges and solutions have impacts globally.
"Auburn is excited to start a Grand Challenges Scholars Program and be at the forefront of preparing students for meeting the grand challenges to improve quality of life on the planet and potentially beyond," said Edward Davis, director of the Auburn Grand Challenges Scholars Program and assistant professor of mechanical engineering. "Auburn's program will produce students with the skills, broad knowledge base, social awareness and ideas required to significantly contribute to developing solutions to the world's most pressing problems."