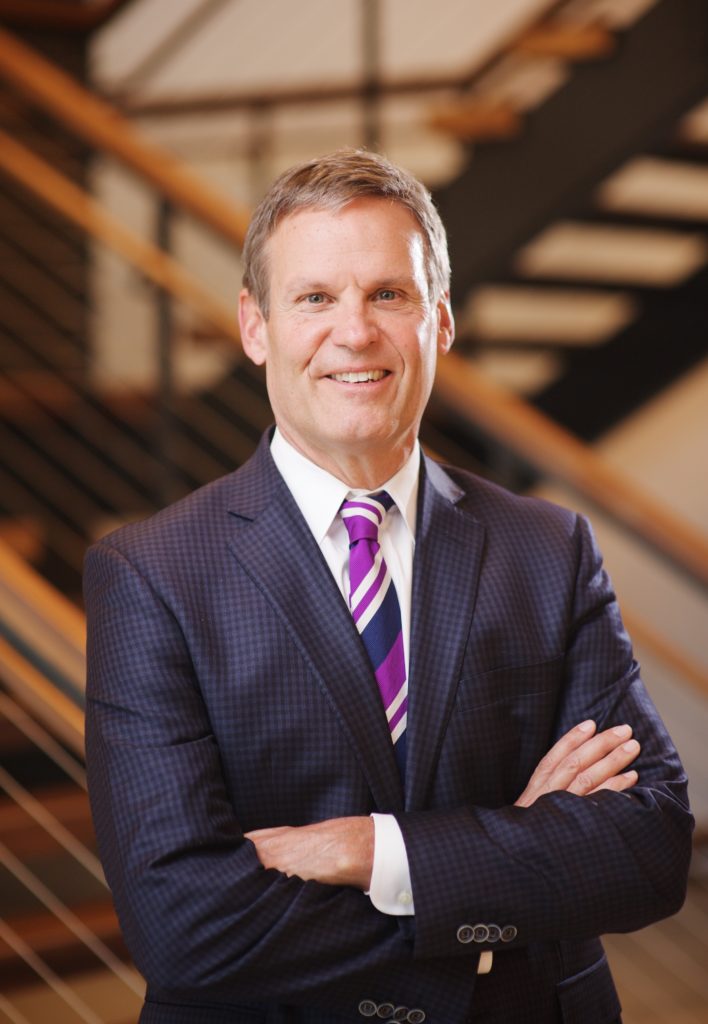 Bill Lee, '81 mechanical engineering, will be sworn in as Tennessee's 50th governor in January. The Republican businessman defeated former Nashville mayor Karl Dean by 20 points in the Volunteer State's November 2018 election, receiving 59 percent of the vote to Dean's 39 percent.
The political outsider made a name for himself during the primary season by touring Tennessee in an RV, visiting each of the state's 95 counties in 95 days.
Lee joined Lee Co., his family's Franklin-based home services company, immediately after graduating Auburn. Lee Co. has more than 1,200 employees and currently touts an annual revenue of more than $225 million. Lee served as the company's CEO from 1992 to 2016.