If you get Kevin Nixon talking about the best decision he made during college, it's hard to get him to stop.
"I wanted to go into the best engineering program I could find, but I didn't even know about the Academic Excellence Program (AEP) until after I applied to Auburn," Nixon said. "Had I known about it, it would have made my college choice even easier."
Nixon graduated with a chemical engineering degree from the Samuel Ginn College of Engineering in 2018. Without AEP?
He's not sure he would have.
"At AEP, there are facilitators who are tutors and who are also there to provide any mentorship or help," he said. "I had upperclassmen helping me with chemistry, physics, calculus and any math or science course I needed help in. There was always an upperclassman who could lend assistance."
Academic Excellence Program Director Cordelia Brown nods.
"One of the big things that comes to mind with Kevin was how he took advantage of every opportunity we provided," Brown said. "But he was also willing to give his time to help others because he saw how valuable it was to him."
AEP started in 1996. Brown has been director since 2015.
"AEP focuses on enhancing the recruitment and retention of underrepresented students through a learning community, collaborative groups, interactive learning labs and professional development opportunities"—that's the updated wording for the program's latest invitation to attend the upcoming Camp War Eagle AEP breakout sessions. She and AEP program coordinator Eric Hall are starting to send the invitations out to prospective students and high school admissions offices. They have plenty of other recruitment tools. Campus tours, student ambassadors…
"But that's how Kevin found out about us," Brown said. "At one of the breakout sessions."
It was a pleasant surprise, Nixon said.
"Not many schools even have programs like that," he said.
"It feels like family. It feels like a home away from home. It's that home atmosphere that gets the students to talk about anything, especially to Dr. Brown. Students can go in there to talk about life in general, and she's always there to listen and provide advice if requested."
Brown's go-to advice? Get involved. Brown regularly urges new AEP members to sign up for the Success Strategies Course and learn about campus resources that can ease the transition from high school, to attend the Sunday tutorial and professional development sessions, to join the Learning Community, which this year has 83 students.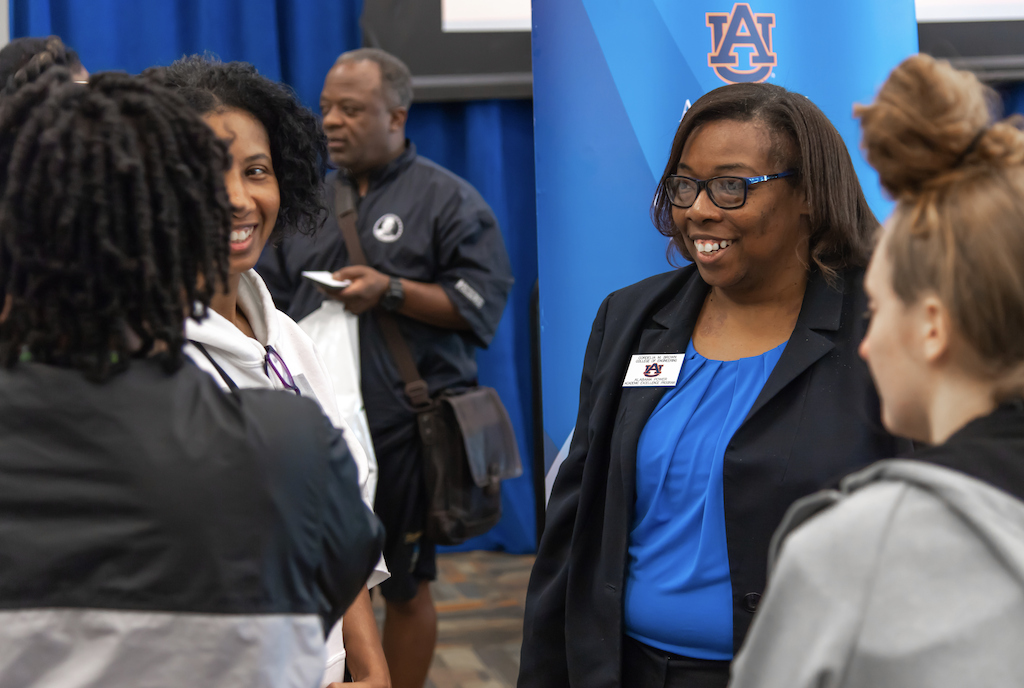 "We try to get students to see that this is a larger university and a larger college of engineering, and that you're going to have to be able to work through lots and lots of problem sets and think critically," Brown said. "It's not easy, but at the same time, there are others who are going through the same thing, who are going to the same classes and having to study for the same tests."
For Nixon, AEP's approach to collaboration was the driving force that not only got him to graduation, but inspired his impressive résumé. In addition to serving as programs chair and vice president for the National Society of Black Engineers, he was an AEP ambassador, administrator and peer instructor.
"When someone doesn't completely feel comfortable at home, it is hard to fight through those stresses," he said. "I just wanted them to make sure that they knew that they could come to me at any time."