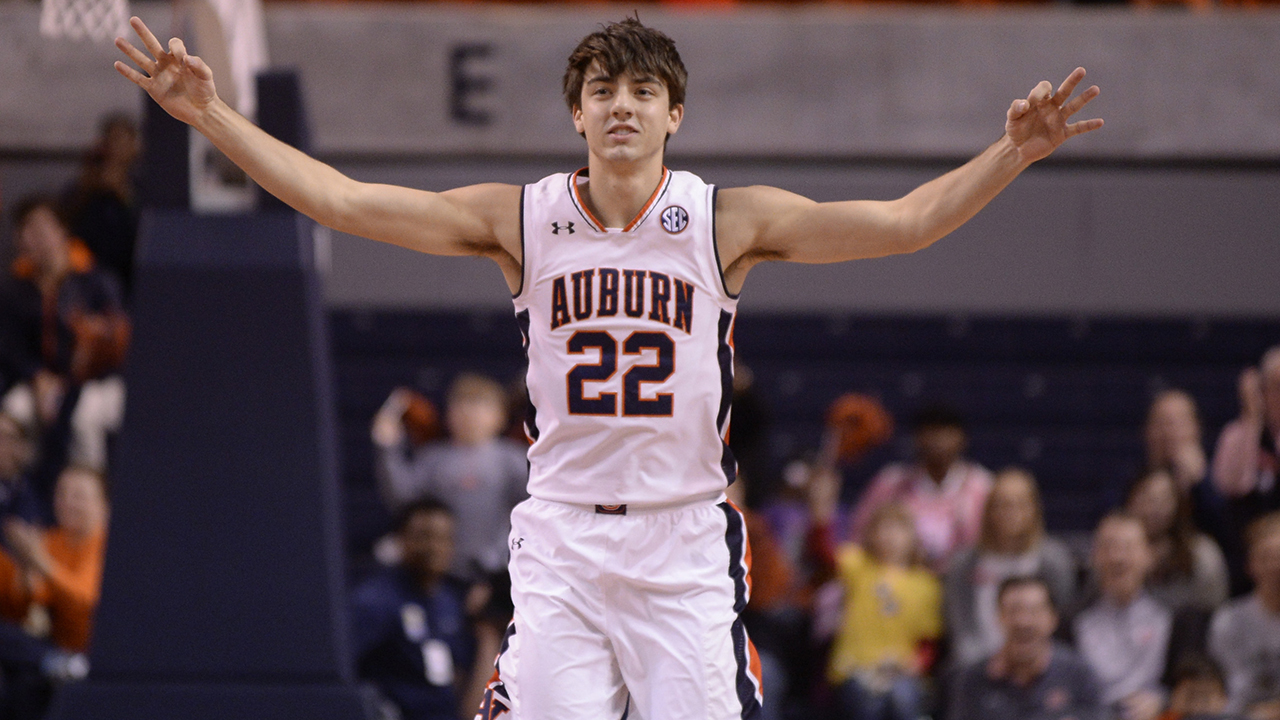 Will Macoy, a junior in industrial and systems engineering and guard on the Auburn Tigers basketball team, has been named to the 2018-19 National Association of Basketball Coaches Honors Court. 
Macoy is a three-year member of the Auburn Tigers basketball team and appeared in the Tigers' 97-80 Sweet 16 victory over North Carolina en route to the Final Four in 2019. Previously a walk-on, Macoy was awarded a basketball scholarship at the beginning of 2019, along with electrical engineering senior Cole Blackstock.
In order to be named to the Honors Court, student-athletes must meet the following criteria:
• Academically a junior or senior and a varsity player.
• Cumulative grade point average of 3.2 or higher at the conclusion of the 2018-19 academic year.
• Students must have matriculated at least one year at their current institution.
• Member of a NCAA Division I, II, III, or NAIA Division I or II institution with a NABC member coach.