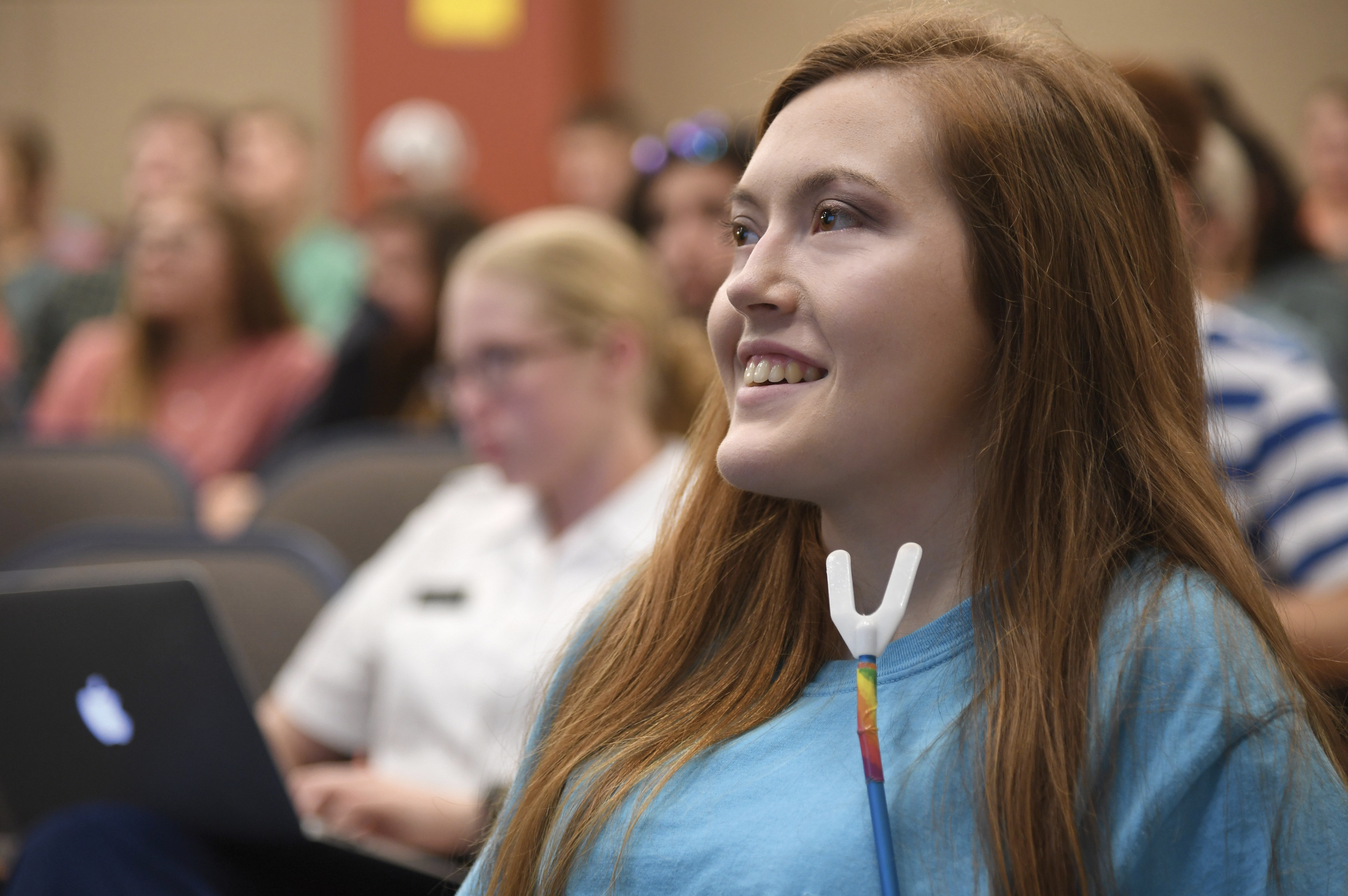 When Auburn University students cross the stage at Auburn Arena during graduation, they normally do so with their support group of family and friends cheering them on.
In May, Anna Wilson, who majored in industrial and systems engineering, crossed the stage to loud applause — with her mother by her side.   
Anna, who is quadriplegic, but she has never let her disability hold her back. She graced the cover of the fall 2016 edition of Auburn Engineering magazine, where she told her story.
Anna was accidentally shot by one of her siblings 15 years ago. The bullet went through her skull, barely missing her eye, and lodged in the C2 and C3 vertebrae.
Since the accident, Carla Wilson has been by her daughter's side and was with Anna all through her Auburn experience. Along with assisting Anna in all her day-to-day needs and pushing her wheelchair around campus, Carla also functioned as Anna's note-taker in class.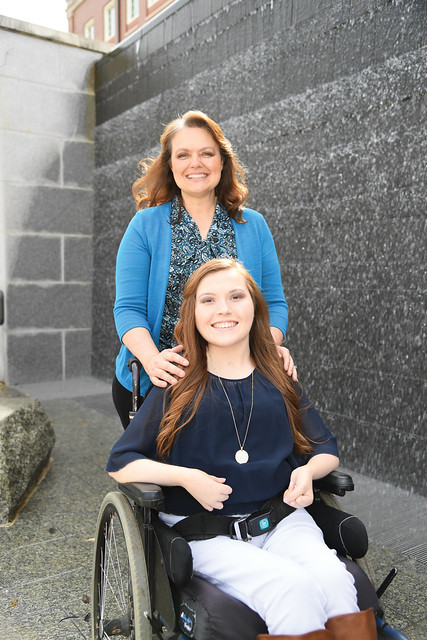 "I am really glad the professors were supportive of me going in and taking her notes because I really enjoyed some of those classes," Carla said. "I may not have understood it all, but I liked experiencing the different atmospheres and teaching styles."
Graduation held extra special meaning for the Wilson family as Anna is the first one in the family to graduate from a university.
Anna is currently in graduate school at Auburn. After completing her master's degree, her goal is finding a job relating to health care in industrial and systems engineering.
"I want to go into health care and lean engineering is a newer field that has been used within health care over the past 10 years. It has solidified my interest in the field and the direction I would like to go in," she said.