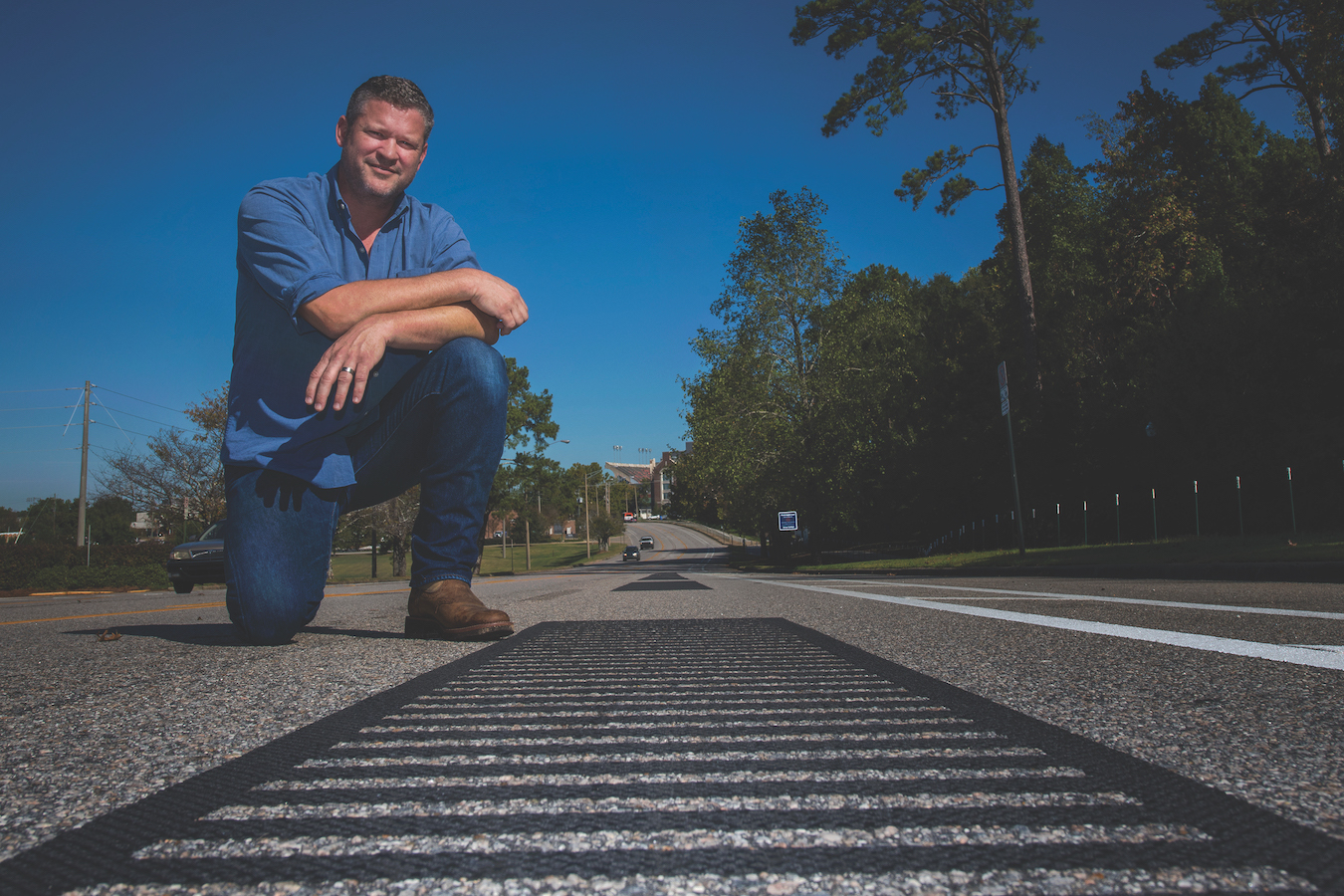 Tim Arnold, '94 industrial engineering, had an idea to put America's newest musical road on the university campus.
"The concept is really kind of complex and simple at the same time," Arnold said. "It's reverse engineering the physics of sound."
The section of South Donahue Drive is dubbed "War Eagle Road," as it plays part of Auburn's fight song, "War Eagle." Drivers operating a vehicle at 35 mph experience the first seven musical notes as they head toward campus.
A musical note is simply sound vibrations at a particular frequency. An 'A' note, for instance, vibrates at 440 Hz per second. Arnold used the speed limit and the frequency of each note to determine how often a material would appear in the roadway to make the right sound.
"It's that place where science meets art," Arnold said of the musical road. "I hope it puts Auburn in that Cult Americana of the other roads."
With the support of Christopher B. Roberts, dean of engineering, Arnold assembled a team of faculty and students, including Eldon Triggs, Maria Auad, Jeff Thompson, Edmon Perkins and Alex Tucker, to name a few, from chemical, mechanical, polymer and aerospace engineering to assist making the idea a reality.
War Eagle Road is the first musical road with the surface application material, the first on a college campus and first with a fight song. Lancaster's roadway plays "The William Tell Overture," while a section of Route 66 in New Mexico plays "America the Beautiful."
One sign reminds drivers of the speed limit; another sign thanks the College of Engineering for its support.
"Reverse engineering the math makes people drive at 35 and other musical roads have been shown to sort of induce participation. People want to drive at 35 so that they get to hear the musical road," Arnold said.