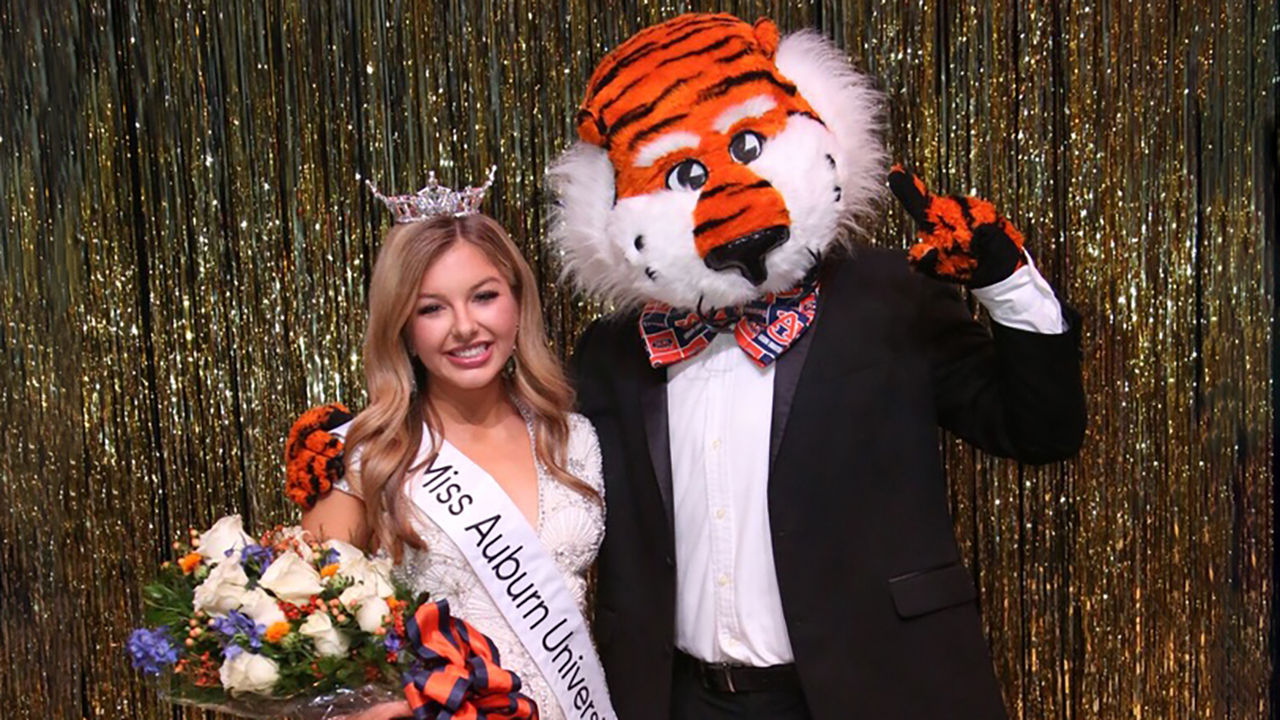 Collins McMurray, a freshman in chemical engineering, was recently crowned Miss Auburn University. 
McMurray beat out a field of nine competitors Oct. 6 to win the Miss Auburn University crown and a scholarship worth one year of in-state tuition. 
"Having the opportunity to serve a campus I have known and loved for a very long time is so incredible," she said. 
McMurray will represent the university at the upcoming Miss Alabama competition, with the winner going on to compete for Miss America. She said she looks forward to promoting her platform during her reign as Miss Auburn University. 
"I am so excited to incorporate my social impact, the importance of arts in education, on campus and throughout the Auburn-Opelika community," she said. 
Even though she has only been at Auburn a few months, McMurray said Auburn Engineering's student experience is providing her with the necessary tools to succeed in school as well as in her other endeavors. 
"So far, I have absolutely loved Auburn," she said. "We are so fortunate to be part of a university that strives to give us so many opportunities to succeed, and I wouldn't want to be anywhere else." 
Reagan Handley, a sophomore in materials engineering, was first runner-up in the Miss Auburn University competition. 
You can hear an interview with McMurray on a recent episode of #GINNing, the college's podcast, below.