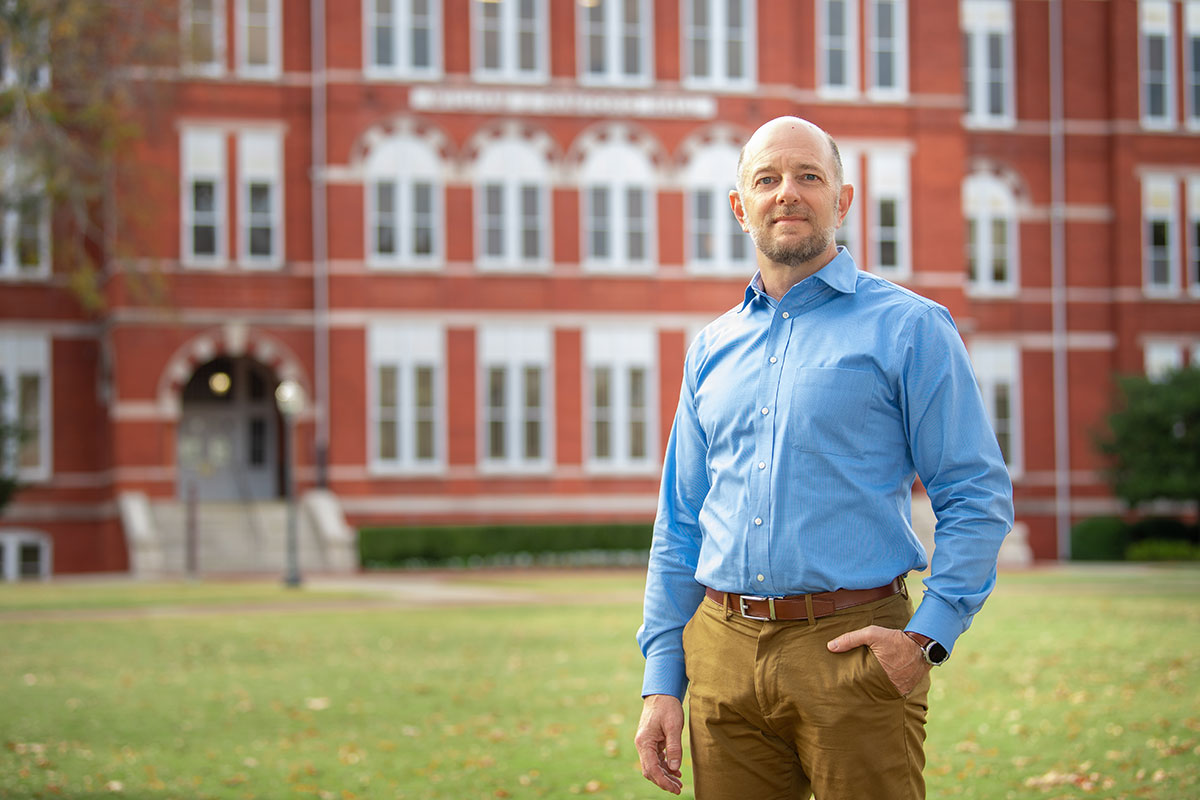 I believe in education, which gives me the knowledge to work wisely and trains my mind and my hands to work skillfully.
When COVID hit in March 2020, uncertainty was everywhere. Would classes be cancelled? Would classes move to remote instruction? If so, how? Shannon Price, that's how.
With seemingly the flip of a switch, Auburn Engineering courses moved to remote instruction when students returned from spring break, and most people never missed a beat.
That's because of Price, director of the college's Office of Engineering Network Services who has served the university for the past 20 years, and his team of seven.
"My mother-in-law said to me, early on in the pandemic, 'I guess you're bored in the office with nobody in the building,' to which I said, 'We're just supporting people who are taking classes online, teaching classes online, conducting their research online or working from home. That's all,'" Price said with a laugh.
While it was challenging and a learning experience for all, it was almost 100% successful from the time everyone was sent home in March until in-person learning returned during the late summer and in the fall.
But Price is used to answering the challenge. As an Auburn Engineering graduate with a bachelor's and master's degree in computer science in 1992 and 1994, respectively, Price knows what it means to undertake work, hard work.
He was the college's first Birdsong Study Abroad Scholarship recipient, spending a year in Germany, and later returned to the classroom to earn a bachelor's degree in the foreign language discipline.
Gut gemacht, Shannon, gut gemacht!