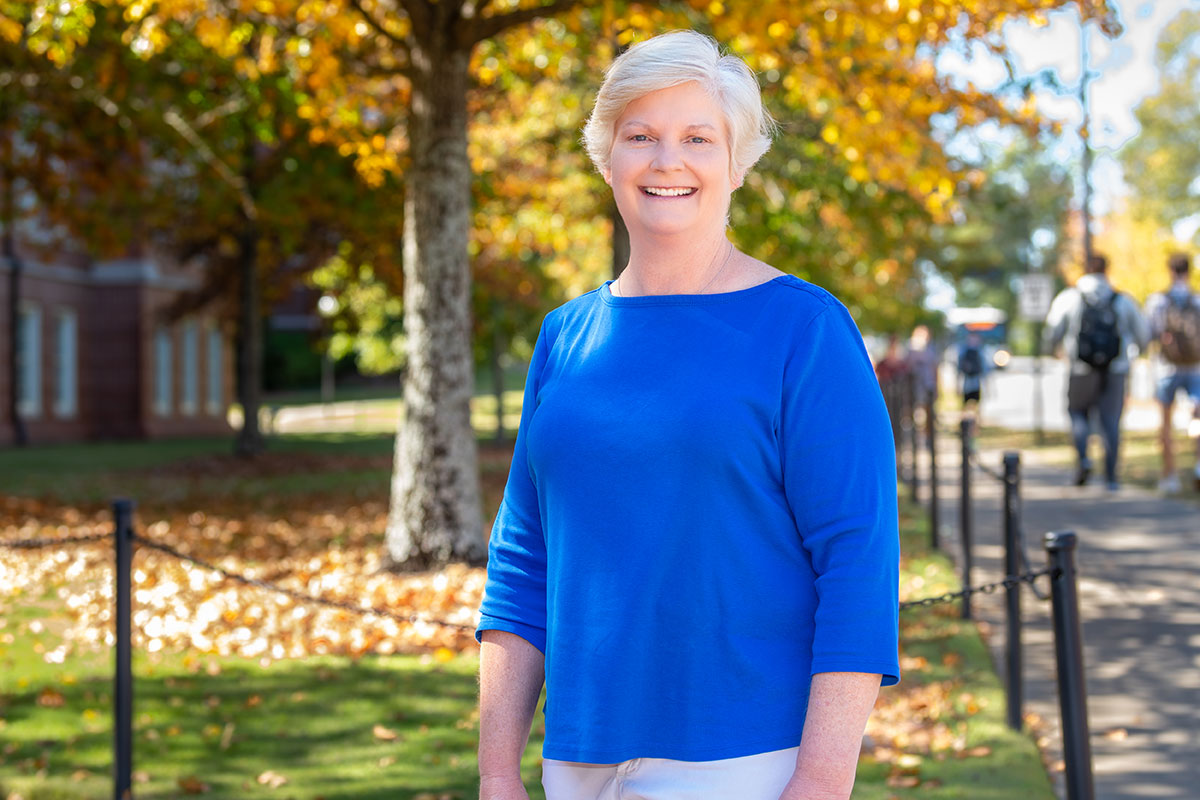 I believe in my Country, because it is a land of freedom and because it is my own home, and that I can best serve that country by "doing justly, loving mercy, and walking humbly with my God."
When it comes to connecting with her students, Molly Hughes has a leg up on most other faculty at Auburn. The senior lecturer in civil and environmental engineering earned both her bachelor's and master's degrees from Auburn, so she has literally been through the same classes — and even sometimes the same classrooms — as her students.
"I had classes in the classrooms where I'm teaching now," she said. "That's very relatable to the students — I can say to them 'when I took statics in this room' — and I do think they probably relate to that on another level."
Prior to joining the Auburn Engineering faculty in 2003, Hughes worked for the Air Force Research Labs at Eglin and Tyndall Air Force Bases. She caught the teaching bug first as an algebra teacher at a community college and then as a graduate class instructor at an outpost of the University of Florida.
When the Auburn position opened up, she knew it was the right fit.
"I am very blessed to have such an incredible job, but I'm also lucky to have students from their freshman year and to get to see them progress through. It's so wonderful to get to see someone grow up and gain all this knowledge and apply it, and then they're off to their fancy jobs," Hughes said.
Though she describes her teaching style as "old school," she boils it down to simply caring about students' success.
"I try to let students know that I care and that they have the ability, if they're willing to work — and they do have to work, they can't expect it to osmose into their brain — but if they're willing to work, then things will go well."