Women were first admitted to Auburn, then Alabama Polytechnic Institute, in 1892 at the recommendation of President William Leroy Broun.
"While the demand for women's college education in Alabama is not great, the supply must precede and create the demand, hence the initiative must be taken by those in authority," he told the board of trustees. "Co-education is not recommended, but in a limited way it is deemed advisable to recommend that the privilege be given young women, who may be qualified, to enjoy the advantages of instruction here presented."
And with that, the board adopted a resolution admitting women, becoming the first school in the state to do so.
Spanning the next 30 years, more than 50 women graduated from Auburn. The majority of these were the daughters of Auburn faculty and administrators. These women were only technically allowed to enroll as juniors and were required to live off-campus with a host family, as on-campus residences were not 'suitable.'
Early 20th Century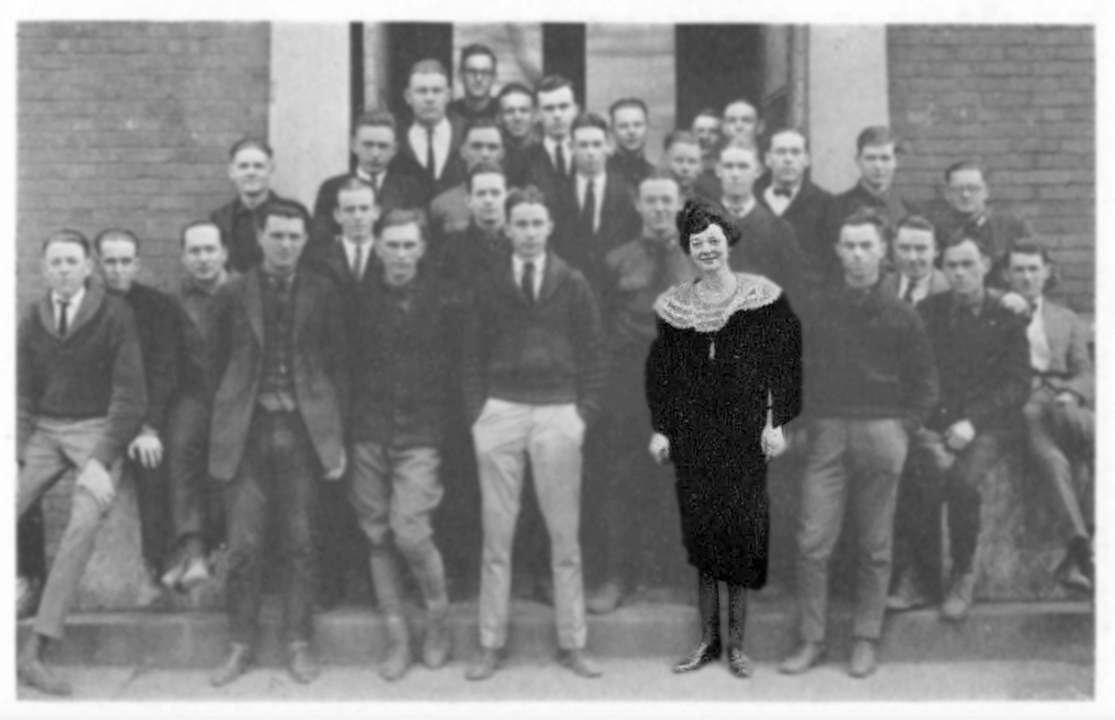 When Maria Whitson, a native of Talladega, became the first woman to enroll in engineering, she was applauded by her male classmates in the Glomerata for being "a very fine sport." Whitson graduated with high honors in electrical engineering and went on to work at Alabama Power, though she also received offers from General Electric and Westinghouse.
Due to World War II, female enrollment at Auburn increased to nearly 50% in the 1940s as women rose to replace men in the workplace. Some women pursued engineering courses in hopes of being an asset in the war efforts, including Vesta Stovall, '46 aeronautical engineering.
"Most girls seem to be afraid of engineering courses, but I believe that they can make good if they try," Stovall said at the time. 
Even so, fewer than 15 women studied engineering that year.
Late 20th Century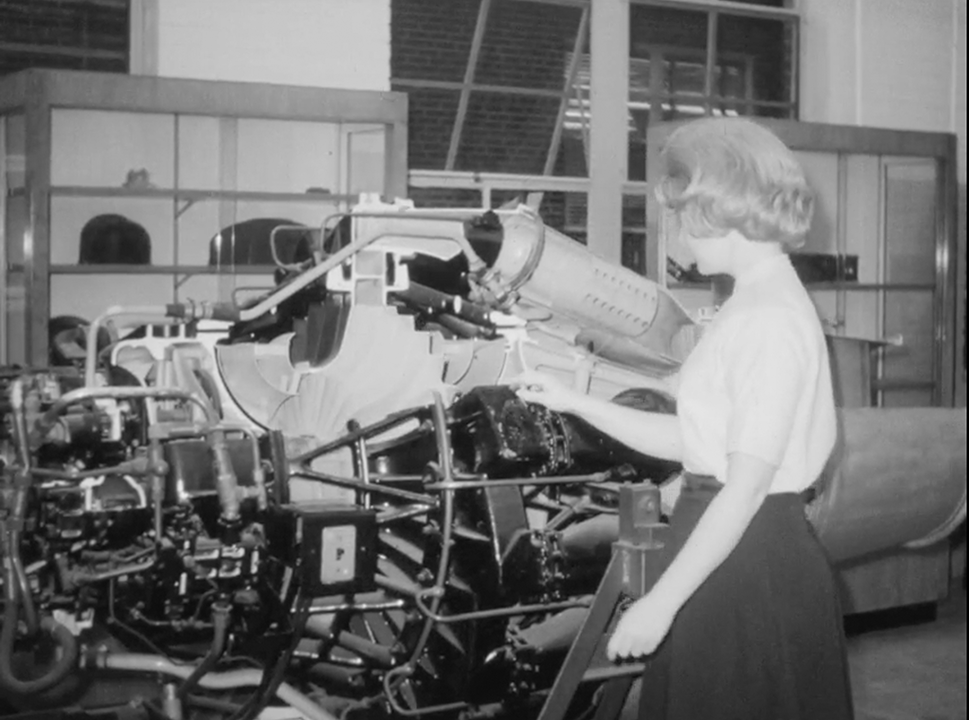 The mid-1970s brought a noticeable increase of women in engineering, with enrollment rising from around 1% to nearly 11% in the span of just four years. Melissa Herkt, '77 civil engineering, saw women in engineering becoming more acceptable.
"My recollection is of being treated as just another student. I think my work experience as the first female co-op student at Alabama Power had already prepared me well for the 'man's world' of engineering," she said.
Susan Story, former CEO of American Water, came to Auburn in the late 1970s. Though she remembers very few women in engineering at the time, she found many opportunities for success. After a hugely successful career, Story sees there is still room for growth for women in engineering.
"It is a uniquely critical time for women, who have these teaming strengths, to be part of these amazing opportunities," said Story, '81 industrial engineering.
In the 1980s, female enrollment in engineering saw a sudden rise to a record 20% before steadily dropping to an average of 16%. Beverly Banister remembers the struggles she faced as a minority in the engineering program.
"To be both a female and African-American student in a male dominated engineering curriculum was challenging," said Banister, '83 chemical engineering. "On several occasions, I found myself questioning whether I had made the right decision."
Nicole Faulk, '96 mechanical engineering, didn't see many students who looked like her in her engineering classes.
But she embraced the collaborative nature of the engineering curriculum and chose to surround herself with great partners.
"If I could go back, I would encourage myself, especially as a woman, not be to be afraid — but to know that women are an essential piece of success in the workplace. Auburn provided this groundwork for me to have the courage to take risks, to speak up and have a voice even when I am the only woman in the room," Faulk said.
21st Century
When Emily Traylor, '10 wireless engineering, arrived at Auburn in 2006, she found a support system within engineering, though female enrollment had still not yet surpassed 20%.
"There weren't as many females in engineering during my time at Auburn, especially within the department of computer science and software engineering. In many of my major classes, I was the only female. Identifying organizations who prioritized diversity and representation was very important for me. Looking back on my time as an engineering student, I never felt alone," Traylor said.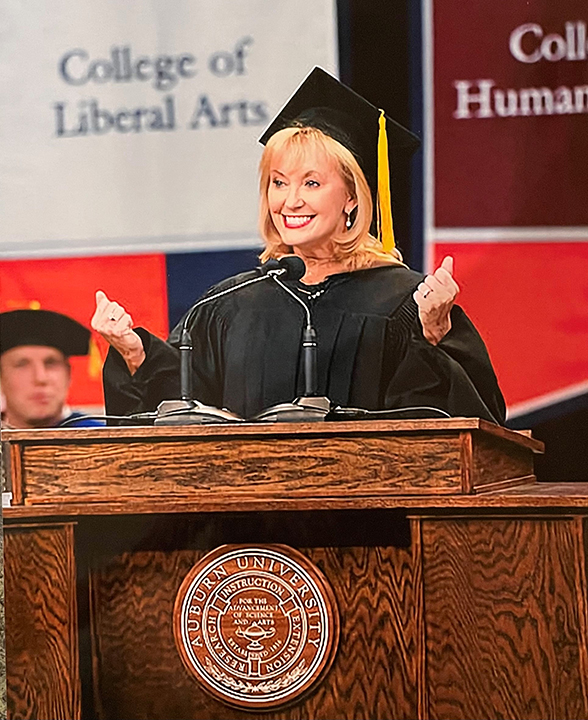 Traylor has since served on the Wireless Engineering Advisory Board and the Young Alumni Council, among other areas of involvement. She believes her time at Auburn prepared her well for the professional world of engineering.
"In my first engineering job and most of my jobs thereafter, I have worked mostly with men," she said. "However, I have always felt that I have 'had a seat at the table' given my Auburn education and the preparation it provided me. As a woman, I bring a different perspective to our projects and ideas. At each of my jobs, I believe this perspective has been valued and respected."
In 2012, a group of engineering alumnae wanted to do more for women in engineering at Auburn. With women still making up only 16% of engineering students, and the university-wide average at 50%, they wondered if more support could help.
"Female engineering graduates came to Dean Larry Benefield and said, 'Auburn can do better and we want to help,'" said Margaret Arnold, senior director for engineering development who was one of the first staffers to lead the 100+ Women Strong program. "They came up with the idea to get 100 women involved, and that evolved into 100+ Women Strong. Today, we have grown to more than 260 members and 19 corporate sponsors."
100+ Women Strong is an annual giving program for alumni and friends of Auburn Engineering to give back through scholarships, corporate networking, mentoring, special events and more.
Through partnering with other on-campus organizations, 100+ Women Strong is able to pursue its mission to recruit, retain and reward women in engineering at Auburn.
Starting as early as the sixth grade, students are exposed to engineering at Auburn through recruitment mailers and special events. Teresa Carden, the program administrator for 100+ Women Strong, believes that one of the most impactful ways to get young girls interested in engineering is to provide them examples of successful women in engineering.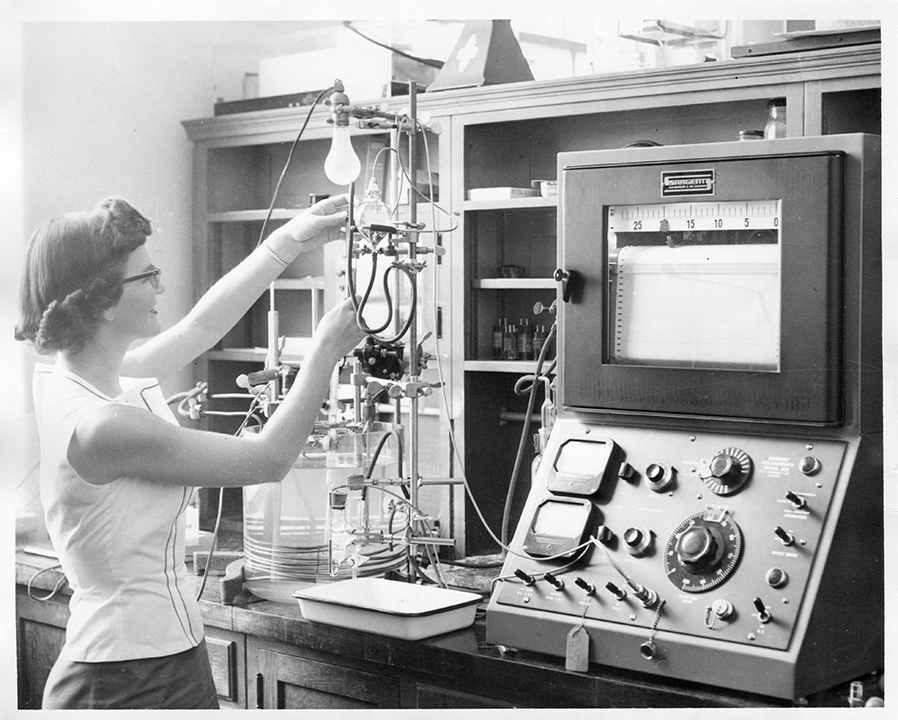 "The motto of the program is, 'if they can see you, they can be you,'" Carden said. "The engagement that we have from our alumni and friends that believe in the mission of growing women in STEM and in Auburn Engineering is so important."
Once female students arrive to the College of Engineering, 100+ Women Strong works hard alongside the Society of Women Engineers (SWE) to provide special tutoring and networking opportunities. Isabelle Cochran is a senior in software engineering and serves as the president of SWE. She remembers the nerves she experienced coming to Auburn University's campus as a minority in engineering.
"One of my greatest challenges has been having the strength to know that I belong. Being a woman in engineering can sometimes feel out-of-place, as we are a minority," she said. "Not only has the organization given me lifelong friendships, but it has also empowered me to become a leader within the college and form mentorships with younger students. Attending SWE company visits, I have been introduced to more than 100 individuals in the workforce with the desire to hire women in engineering."
And Beyond
Herkt, Faulk, Story, Banister and Traylor have all used their unique experiences to support current and future women in engineering through 100+ Women Strong.
"As female engineers, it is so important for us to be available, be visible, to support and to encourage other females, and men, on their journeys," Faulk said. "We have to share our stories so that they know the challenges we faced, how we dealt with them and how we persevered."
Since 2013, female enrollment in engineering has grown to 24%. Carden believes there is more to be done.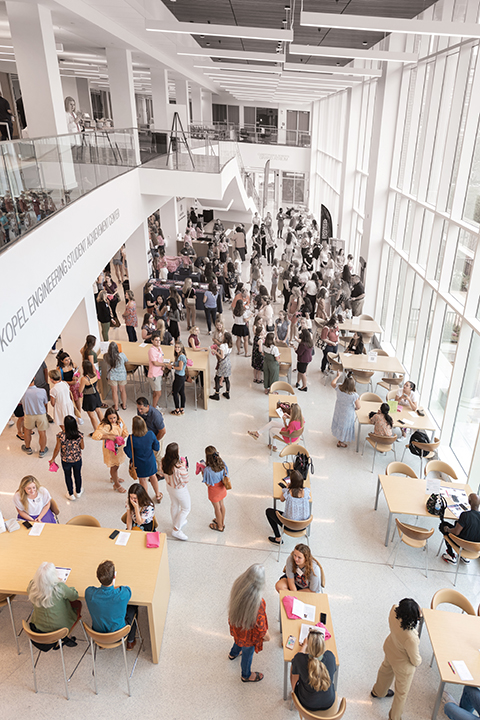 "The ultimate goal is to see the needle move," she said. "I think it is to continue to engage female students from a recruitment level. The mission itself, 'to recruit retain and reward women in engineering,' is going to continue to be the goal. We want to help achieve the goal of the College of Engineering to be the best student-centered experience in America and we believe, through 100+ Women Strong, we can achieve that."
Arnold agrees.
"I want there to be so many female faculty in engineering that it doesn't take the extra support of alumni for the female students to see themselves in the world of engineering. I want the norm to be for us to see just as many women in engineering as we do men," Arnold said.
Thankfully, Auburn has countless alumni and friends who are also committed to moving that needle.
Select excerpts from this story were taken from Across Three Centuries: A History of Women and Women in Engineering at Auburn University by Art Slotkin. To receive your copy, please contact Teresa Carden at tkc0014@auburn.edu to join 100+ Women Strong.