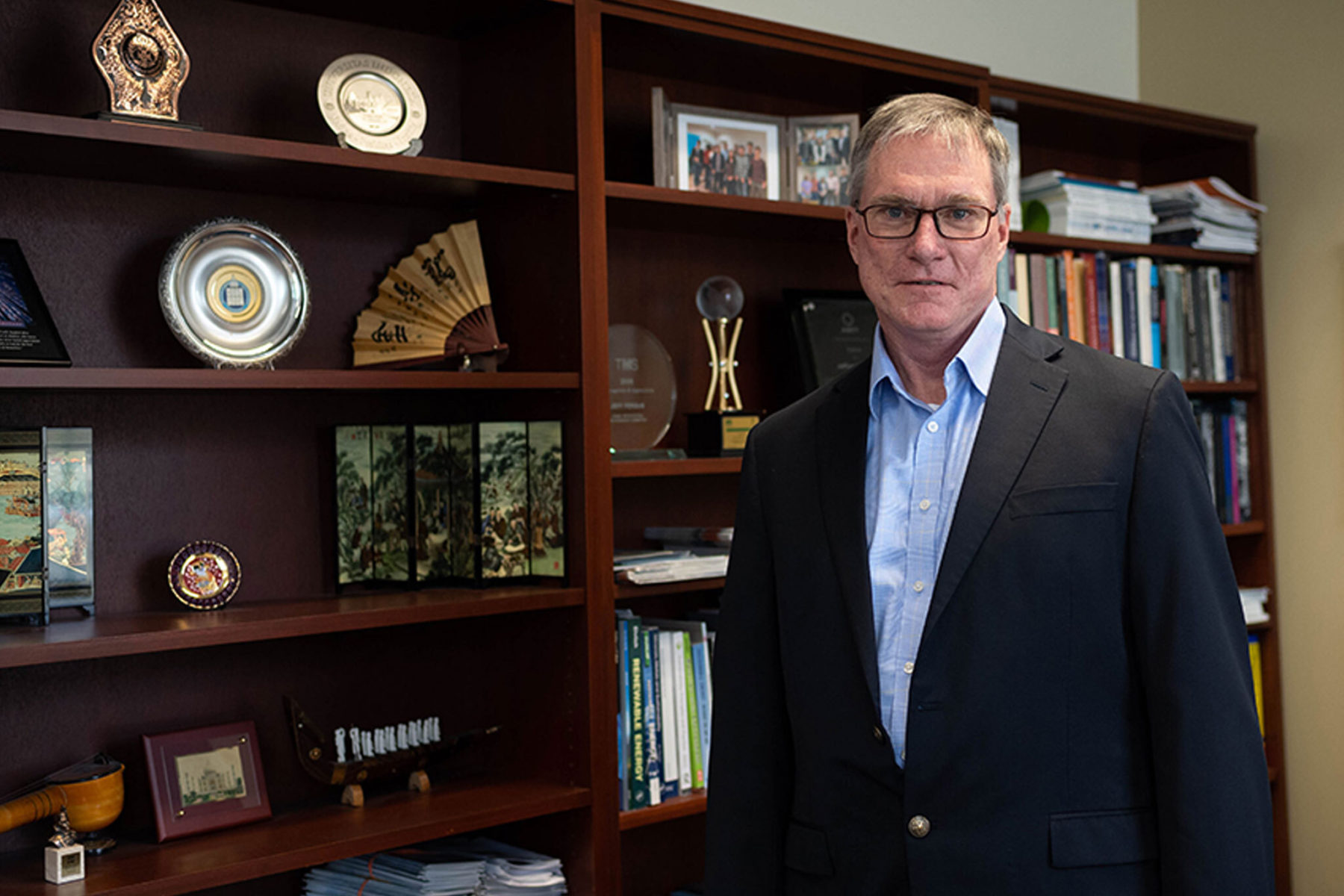 I believe in the human touch, which cultivates sympathy with my fellow men and mutual helpfulness and brings happiness for all.
Jeff Fergus has always put students first, whether that's the graduate students working under his advisement or underserved engineering student populations. In his current role as associate dean for undergraduate studies and program assessment, that sentiment takes on a much larger meaning. It encompasses the entire undergraduate student body in the Samuel Ginn College of Engineering.
"I would hope students would say I had their best interests in mind and that I was there to try to help them progress in their studies, graduate and be successful," he said when asked how his former students would describe him. "I think we need to think of what's best for the student first, and I would hope that's what they thought I was trying to do."
Throughout his more than 30 years on The Plains, Fergus's passion for helping underserved engineering students, including underrepresented minorities, women and students from lower socioeconomic backgrounds, has continued to grow.
"There's the social justice side where I've tried to work to create opportunities for those who didn't have them and then there's a business case for diversity. It's not just about doing the right thing, but it's about doing things right. In the context of engineering education, it's about preparing our students to be able to work with people who are different from them and design solutions for people that are not like them," he said. "This is what we need to do to prepare our students to be successful, well-rounded engineers."