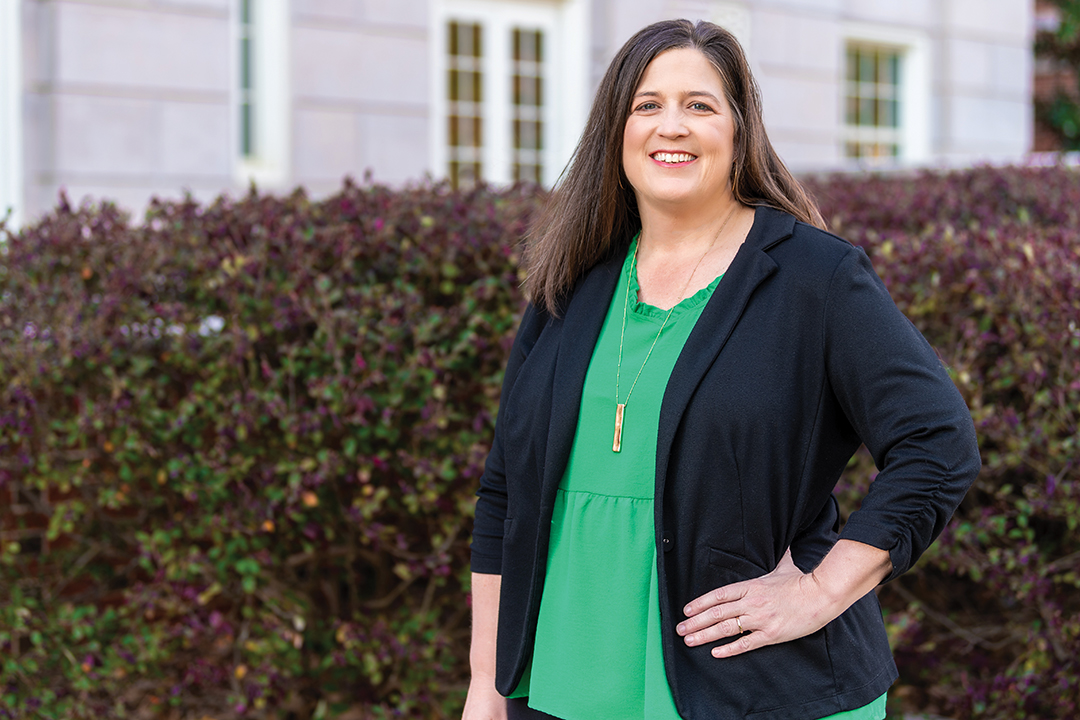 I believe in my Country, because it is a land of freedom and because it is my own home, and that I can best serve that country by "doing justly, loving mercy, and walking humbly with my God."
Since 2017, the Samuel Ginn College of Engineering has more than tripled its annual new research awards and grants per year to more than $76 million.
And Kelley Terry has played a vital role in making that happen.
Terry, director of research program development and grants, joined the college in 2017 after serving 17 years with the College of Agriculture, from which she graduated in agriculture business and economics in 1995.
The timing of Terry's arrival to the College of Engineering and the upward trajectory of the college's research trajectory is no coincidence.
In her role, Terry provides direction for daily sponsored programs operations in the college, coordinates educational programs related to sponsored programs efforts by faculty and staff and manages proposal reviews for the engineering administration, the Auburn University Research and Innovation Campus in Huntsville and the McCrary Institute for Cyber and Critical Infrastructure Security. In addition, she ensures the college is up to date and compliant with all state and federal regulations.
While she loves many aspects of her job, it's working with faculty members and assisting in their successes that brings her the most joy. And although she treasures the moments when faculty receive multi-million-dollar grants or awards, it's those first grants that are worth it the most.
"Helping junior faculty with their first proposal, helping them land their first grant and knowing I contributed to their success is why we love our jobs here in the college," Terry said. "That's a milestone in their career, and we hope it is just the first of many."