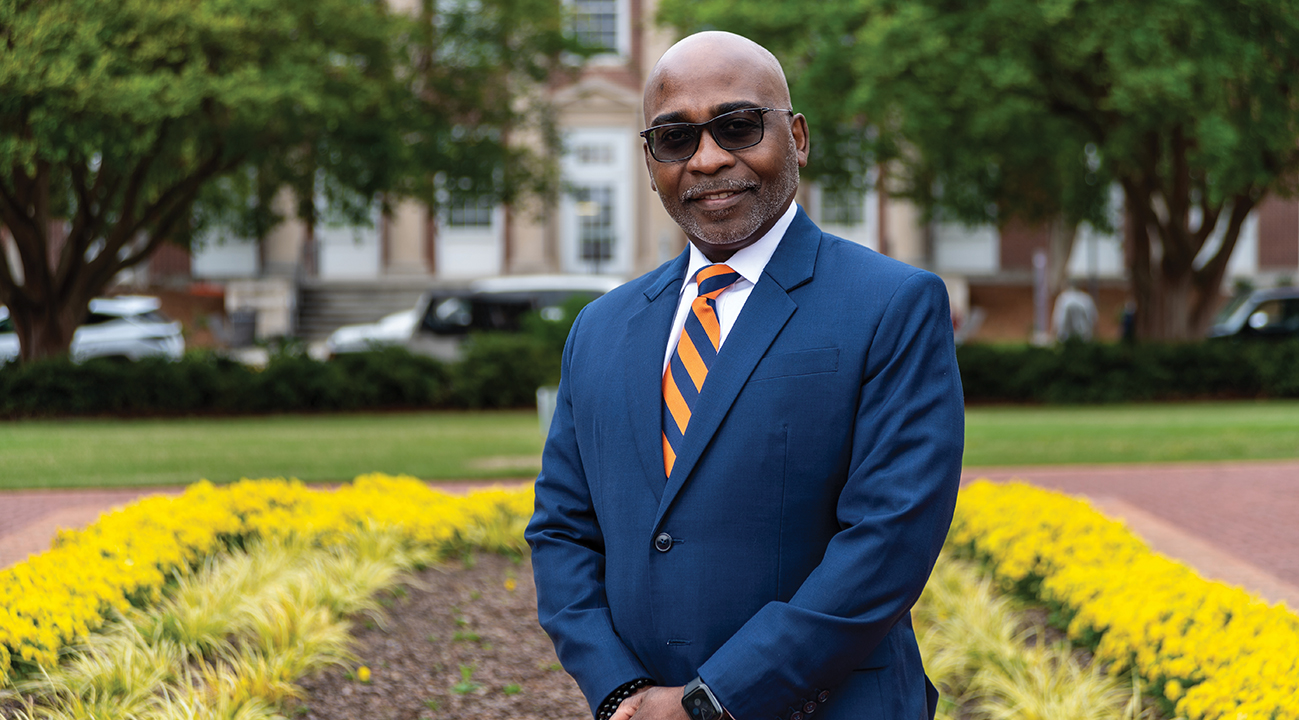 I believe that this is a practical world and that I can count only on what I earn. Therefore, I believe in work, hard work.
"The pride of being an Auburn engineer is awesome," said Metrick Houser, '93 chemical engineering.
Houser serves as the director of global sourcing North America/Europe at Sylvamo in Memphis, Tennessee. His focus on pulp and paper while earning his undergraduate degree, as well as his master's degree in business administration he earned from Auburn in 2001, help him lead all aspects of global sourcing from manufacturing raw materials to supply chain.
As a young alumnus, Houser quickly became involved with the university, thanks to help from Dennis Weatherby. As the inaugural director of the Center for Inclusive Engineering Excellence (then the Minority Engineering Program), Weatherby encouraged Houser to stay involved through visiting campus to speak to student groups along with getting involved in the Alumni Engineering Council.
"He and I worked together a lot. I could see his passion for what he was doing, and I thought 'hey, if he's that passionate about it, I can be equally as passionate about it,'" Houser said.
Today, Houser is involved on campus as a Board Member of the Alumni Association, Auburn Alumni Engineering Council and the Department of Chemical Engineering Alumni Council with hopes to be an example to current Auburn Engineering students, especially African American students with a similar background.
"I hope to show a path to students so they can see themselves down the road getting an opportunity to excel in their career and enjoy their life to the fullest. I think Auburn absolutely provides its alumni with that ability to be what they want to be in life."