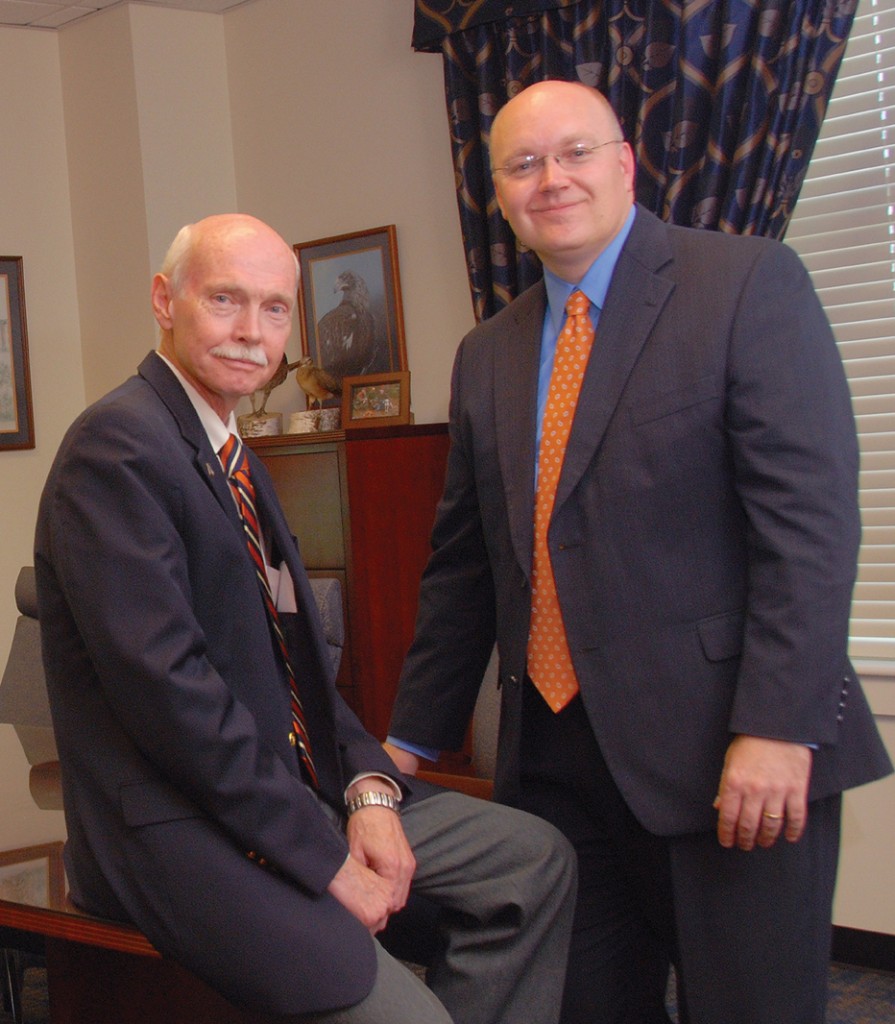 We are all engineers, hence numbers are an important part of what we do. When becoming dean of engineering at Auburn, an assessment was made of where the College of Engineering was, and where it should be going. Numbers played an important part. Now, more than a decade later, it is time to pause and look at them again.
It has been a top priority to move the college ahead in the national undergraduate and graduate student rankings, and to enhance our research productivity as well. The bottom line was quite simple: to create an atmosphere that would attract the best and brightest students; recruit and retain leading national professors; and provide the most advanced facilities and equipment.
We are certainly attracting more qualified students. In the past decade, we have seen average ACT scores go from 25 to more than 28, and the number of national merit scholars increase from five to 72. At the same time, scholarship support has increased from $750,000 to more than $2 million.
Our research dollars have gone from less than $20 million per year at the turn of the century to more than $57 million annually, placing Auburn Engineering in the top 50 schools nationally for the past six years. To help make this happen, we increased our faculty numbers from 123 tenure track positions and six research positions to 149 and 61, respectively. Recently, as a result of private support from our alumni, 27 new professorships have been funded.
Many other benchmarks have been achieved as well, including a building program that saw the renovation of Wilmore Laboratories and Ross Hall, and the construction of the Shelby Center.
Sen. Richard Shelby had much to do with the planning and funding of the center, but again, its final completion was made possible only by committed alumni who donated nearly $20 million.
Our alumni are a vital component of our college, whether it's Sam Ginn with an incredible initial gift of $25 million, or graduating seniors who have become junior members of the Engineering Eagles Society with matching gifts of $250. Indeed, I can't thank our alums enough for their support of our students and our faculty. As I move into my retirement years, I can honestly say that beyond my family, the relationships that have meant the most to me have been those forged not only with the faculty and students of this great college, but with our friends and alumni.
On a final note, many of you are aware that Chris Roberts has been named as my successor as dean of engineering. I have been an enthusiastic supporter of Chris during his two decades as a faculty member, and chair of our Department of Chemical Engineering. He is truly visionary and has a deep commitment to excellence. I am certainly confident that he will build on what we have accomplished in our classrooms and labs, and take us to the next level. I urge you to lend him your support as we continue to make Auburn Engineering one of the nation's top engineering programs.