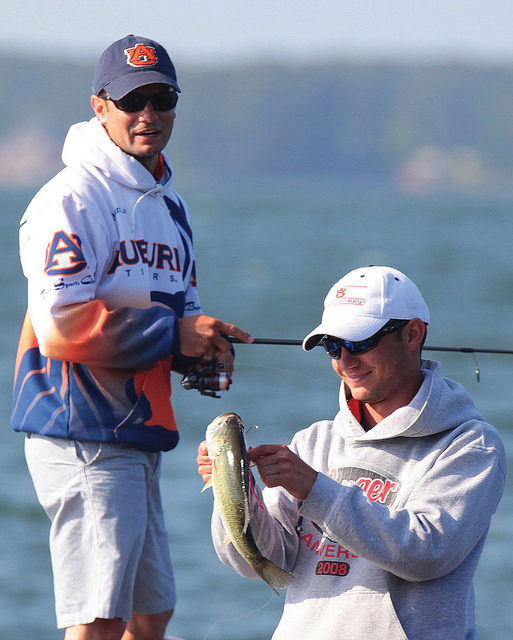 Matt Lee, a senior in industrial and systems engineering, isn't just a student at Auburn – he is also a prize-winning bass angler. Matt joined Auburn's club bass fishing team in fall 2011.
Matt's younger brother Jordan, '13 marketing, is also his teammate. The duo has competed in tournaments around the country, and participated in the 2012 Carhartt Bassmaster College Series National Championship. In the final individual rounds, the two brothers faced off. Matt had the winning bass, a five-pound catch.
The Lee brothers have since separated as a team, but there are no hard feelings. New rules allow schools to have an unlimited number of teams in competition, so by spreading their talents, a win for Auburn is likely. Recent competitions include traveling to Muskegon, Mich., for the College Series Classic Bracket during Toyota All-Star Week in September. At this year's tournament, it was Jordan who took home the top prize and who will compete in the 2014 Bassmaster Classic in Birmingham.
[miniflickr photoset_id=72157638325497605&sortby=date-posted-asc&per_page=8]