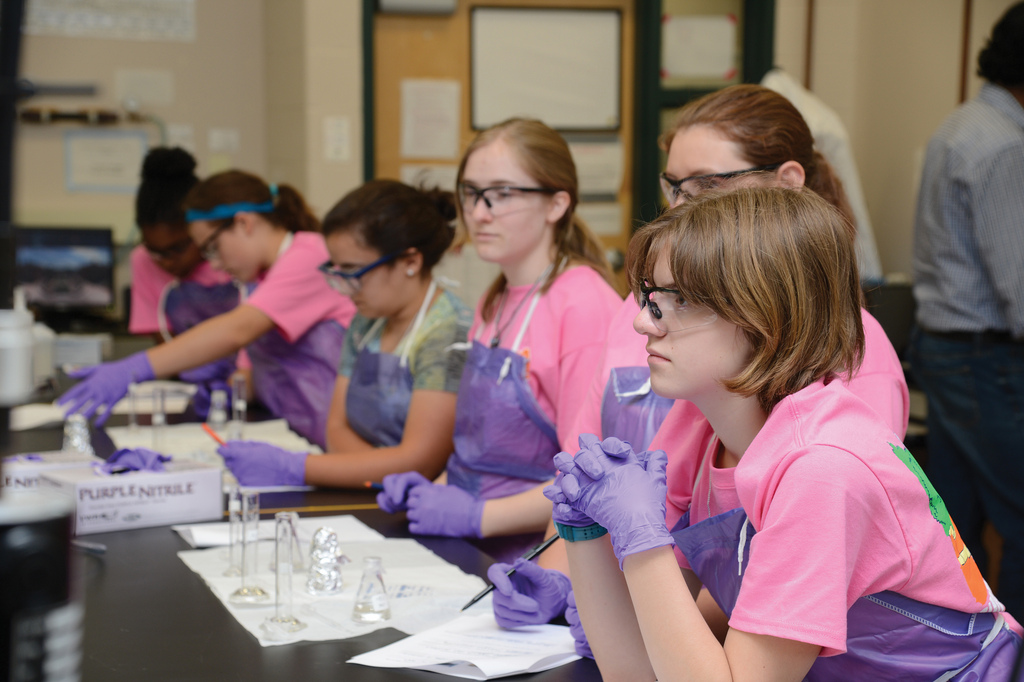 The Auburn Creed states, "I believe in education, which gives me the knowledge to work wisely and trains my mind and my hands to work skillfully." Twenty rising 8th-, 9th- and 10th-grade girls from around the country embodied this part of the creed by spending a week at the College of Engineering's first Women in Engineering Camp. The camp, held in July on the Auburn campus, provided the opportunity for students to gain hands-on experience in engineering and with scientific design processes.
Virginia Davis, Mary and John H. Sanders associate professor in the Department of Chemical Engineering, is focused on promoting engineering careers for women and minorities. She saw a need to participate in the camp to provide educational opportunities to students, as well as increase female representation in science, technology, engineering and math (STEM) disciplines.
"We see significant issues with diversity," says Davis. "If current proportions hold true, we won't have the engineers, economists or mathematicians that we need. We must get women and minorities engaged."
Phylesia Hill, a senior in mechanical engineering and camp counselor, recognized the need to encourage women to choose engineering.
"Engineering is known to be a male-dominated field, and it is comforting, as a female, to see other females with the same interests," she says. "Having a women's only camp for engineering is important."
[miniflickr photoset_id=72157638326373624&sortby=date-posted-asc&per_page=10]