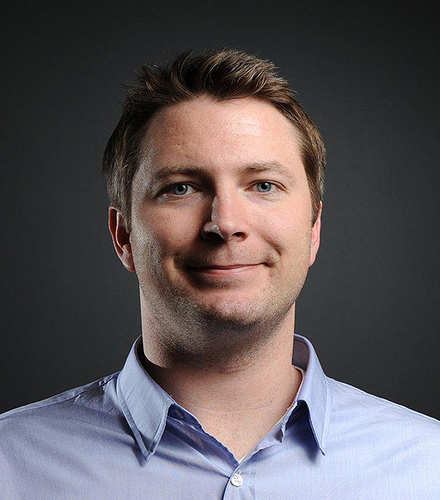 Sean Cook, '05 software engineering; '06 computer science
Senior mobile partner engineer
Twitter
San Francisco
Typical day . . . involved with a wide range of global companies – from small start-ups to large corporations – to engineer mobile integrations that are then used by millions of people. I'm currently working with software development kits to allow mobile developers to leverage the power of Twitter in their applications.
Sense of pride . . . the role that Twitter has had in giving a voice to anyone, anywhere in the world. I'm also proud that any phone in the world is a "Twitter phone." Whether you're on a smartphone or one that can only support voice and text messages, that phone can use Twitter.
Engineering challenge . . . more than half a billion tweets are shared each day. When you send a tweet, it must be distributed to followers on devices throughout the world in a matter of mere milliseconds. I'm responsible for harnessing that data in real-time, and for surfacing it in meaningful ways for every device imaginable, including video, phones and even automobiles.
Turning point . . . in my junior year at Auburn, I took a class on mobile software architecture taught by Dr. David Umphress. It was in that class that I not only learned how to connect the abstract concepts of computer science to real-world problems, but I also discovered how much fun writing mobile apps can be. From the first day of class to today, I've worked almost exclusively on mobile. There's not a minute that goes by that I'm not thankful for both my Auburn education as well as Dr. Umphress' great teaching.
My Auburn Engineering . . . gave me a solid foundation both in engineering and in software development. It also gave me a chance to learn mobile development at a time when it was just coming into the mainstream. Personally, Auburn taught me that being a good engineer is more than just having engineering skills; you have to be a great communicator, be hard-working, and be dependable, and you must remain humble in order to succeed.
Geek moment . . . in 6th grade, my English teacher required that we read for one hour a day in her class. She had a wall full of books from which we were supposed to choose our weekly reading material. In that collection of books, I found a large book about the BASIC programming language and, without the teacher ever finding out, used that time each day to teach myself programming.
[miniflickr photoset_id=72157638325953666&sortby=date-posted-asc&per_page=3]