The State of Alabama Engineering Hall of Fame honors, preserves and perpetuates the outstanding accomplishments and contributions of individuals, corporations, institutions and projects that continue to bring significant recognition to the state. The 2014 induction ceremony was held in February in Tuscaloosa with six new individuals being inducted, including two Auburn Engineering alumni who have served as outstanding representatives of the college.
Vince Poor earned a bachelor's degree in electrical engineering in 1972, and a master's degree in 1974. He also holds master's and doctoral degrees from Princeton University in electrical engineering and computer science, 1976 and 1977, respectively.
After completing his degrees, Poor became a faculty member at the University of Illinois at Urbana-Champaign, teaching in both the U.S. and abroad at numerous universities and research institutions. In 1990, he joined the faculty at Princeton University as an electrical engineering professor. He earned numerous honors, including being named the George Van Ness Lothrop Professor in 2003 and the Michael Henry Strater University Professor in 2005. The Keller Center for Innovation in Engineering Education was founded in 2005 with Poor as the founding director. The following year, he was named dean of engineering and applied science at Princeton.
Poor's professional work, most notably his research in wireless networking, has influenced applications in many arenas. His major contributions, spanning a diverse spectrum, include theories and algorithms that have expanded the knowledge of signal processing techno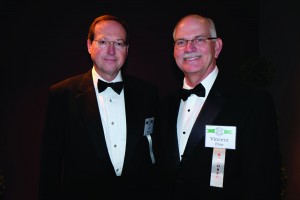 logy and digital wireless communications. He has contributed 16 books, more than 450 articles in scientific and technical journals, and hundreds of conference papers. His leading textbook in the field earned him the American Society for Engineering Education's (ASEE) Fredrick Emmons Terman Award which is presented to an outstanding young electrical and computer engineering educator.
Poor also co-authored the first book on advanced signal processing for wireless communication systems; the first comprehensive book on multiple-input/multiple-output systems; the first book on the cyber layer of smart grid; and the first book to offer a comprehensive view of the fundamental principles underlying this emerging field.
Poor also serves as an adviser to key research activities at leading academic institutions worldwide. His contributions have been recognized through numerous awards, including the National Science Foundation's Director's Award and the Institute of Electrical and Electronics Engineers' Education Medal, as well as the Institution of Engineering and Technology's Ambrose Fleming Medal for Achievement in Communications. He has held leadership positions in prominent professional organizations, and is a Fellow of IEEE, ASEE, and the American Academy of Arts and Sciences. He was recently elected a foreign member of the Royal Society of London for Improving Natural Knowledge.
Jeff Stone received a bachelor's degree in civil engineering in 1979 and joined Birmingham-based general contractor Brasfield & Gorrie as an estimator. He rose through the ranks there, managing office, retail and hospital projects in Alabama and Florida. He has served as division manager for healthcare, vice president for operations, and president of the firm's central region. He is currently COO and oversees $2 billion in annual construction revenues, 29 operating divisions and projects in 19 states. His work can be seen in the Birmingham skyline, with notable projects such as the Colonnade, Bellsouth Services headquarters, the Kirklin Clinic and the McWane Center, as well as other high profile projects in Alabama including major components of the European Aeronautics Defense and Space Airbus production center in Mobile.
Stone is a board member of the Associated General Contractors of America and the Associated Builders and Contractors, Inc., two organizations that serve construction professionals and promote skill, competition and enhancement of the industry. He has served as a board member of the Alabama Engineering Hall of Fame and as chairman of the Construction Education Foundation of Alabama. He is a member of the Class of 2005 Leadership Alabama, a nonprofit organization which selects members based on leadership abilities, career accomplishments, volunteer activities and contributions to the community and state of Alabama. He is also a 1999 graduate of Leadership Birmingham, a similar nonprofit organization that focuses on issues, solutions and opportunities for the city of Birmingham.
Stone is also actively engaged with Auburn University, serving as chair of the Auburn University Foundation Board of Directors, and as a member of the Auburn Alumni Engineering Council, the Auburn Civil Engineering Industry Advisory Council, the Auburn Engineering Campaign Executive Committee and the Auburn Athletic Advisory Council. He also serves on the Board of Overseers at Samford University and the Norton Board of Advisors for Management and Professional Education at Birmingham Southern College.