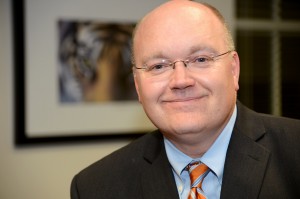 World events continue to illustrate that there is a critical need for the knowledge and expertise engineers provide in addressing the challenges that arise. Whether it is a civil engineer who works to ensure that our bridges and roadways remain safe, or a biosystems engineer who strives daily to meet the challenges and opportunities presented by the natural environment, engineers will always be essential in both the workforce and society.
Not only are our faculty members involved in technological innovation and creative research outside the classroom, they are also preparing the next generation of engineers both in class and in their labs. The Samuel Ginn College of Engineering's undergraduate program was recently ranked 28th among public institutions by U.S. News & World Report, while the graduate program was ranked 37th among public institutions – a testament to the caliber of faculty and students in our college. Moreover, the college surpassed $61 million in research expenditures, placing us in the top 10 percent of engineering colleges nationwide.
In this issue of Auburn Engineering, we highlight several ways that our engineering faculty members are working to meet these global challenges. From studying innovative drugs that have the potential to impact cancer cells, to researching the extensive capabilities of unmanned aerial vehicles, to securing cyber networks to keep data safe, Auburn engineers are exploring meaningful research that will make a positive and long-lasting impact on the world.
I hope as you read this publication you reflect on all of the ways that you have also contributed to our society as an Auburn engineer.