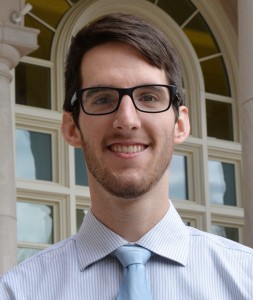 Andrew Bates, a senior in mechanical engineering and the Honors College, has been awarded a Fulbright Scholarship to study in Stockholm, Sweden for the 2016-17 academic year.
An Alpharetta, Georgia native, Bates will conduct research under the guidance of Andrew Martin, professor in the Department of Energy Technology at KTH Royal Institute of Technology. Bates' work will include the development and design of sustainable, low-cost methods for water purification for communities throughout the developing world.
Among his many activities and achievements, Bates was the lead engineer for the university's sustainability study abroad program in Fiji in the summer 2015. He serves as a Cupola Engineering Ambassador for the College of Engineering and is the recipient of the college's O'Neal Austin Best Student Design Award. In the community, Bates is a volunteer with Servants in Faith and Technology. He also serves as the director of the Loachapoka food pantry, a partner of the Auburn Wesley Foundation where he is a small group leader.