Sushil Adhikari, associate professor, and Oladiran Fasina, professor, both in the Department of Biosystems Engineering, were named 2015-16 Alumni Professors, and the Department of Biosystems Engineering received the Auburn University Departmental Award for Excellence in Education.
---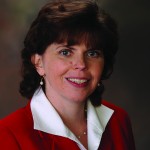 Virginia Davis, alumni professor of chemical engineering, received the Award for Excellence in Faculty and Outreach at Auburn University's 2015-16 Faculty Awards, which honors faculty members who have used their outreach efforts to make a direct impact on their community, state and nation.
---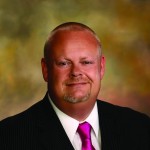 Mario Eden, Joe T. and Billie Carole McMillan professor and chair of chemical engineering, earned one of two Creative Research & Scholarship Awards at Auburn University's 2015-16 Faculty Awards. The award recognizes the research achievements and contributions from faculty members in their respective fields.
---


Zhihua Jiang, assistant professor in the Department of Chemical Engineering, has been named the director of the Alabama Center for Paper and Bioresource Engineering. Jiang earned his bachelor's and master's degrees in wood and pulping chemistry from Nanjing Forestry University in China. He then went on to complete his doctoral degree in organic chemistry, with an emphasis in wood chemistry, from McGill University in Canada.
---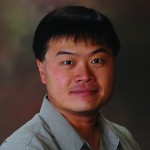 Wei-Shinn (Jeff) Ku, assistant professor of computer science and software engineering, is participating in the newly formed Alabama Remote Sensing Consortium working with Huntsville-based Teledyne Brown Engineering, which is providing state universities with imaging data of the Earth's surface from NASA's International Space Station. The consortium consists of researchers from Auburn University, the University of Alabama in Huntsville and Alabama A&M University. Auburn researchers will use the data to potentially impact research in precision agriculture, forestry, biodiversity, emergency management, geo-intelligence, weather modeling and other areas.
---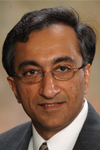 Pradeep Lall, John and Anne MacFarlane professor of mechanical engineering, has received the Wright Gardner Award from the Alabama Academy of Science. The award honors individuals whose work during residence in Alabama has been outstanding. Lall is best known for his research in the areas of reliability and prognostics for electronic systems operating in harsh environments.
---

Elizabeth Lipke, assistant professor of chemical engineering, was honored with the Provost Award for Excellence in Fostering Undergraduate Research and Creative Scholarship at  Auburn University's 2015-16 Faculty Awards.
---

Nels Madsen, professor of mechanical engineering, is the lead developer of a new training system called "Dauntless" that takes military and law enforcement virtual training to the next level. Users wear field-of-view headsets and transform into 3-D avatars. The system allows for an individual or team to complete missions and play them back to review tactics.
---

Shiwen Mao, Samuel Ginn professor of electrical and computer engineering and director of the Wireless Engineering Research and Education Center, and doctoral student Zhifeng He earned a best paper award at the 2015 Institute of Electrical and Electronics Engineers Global Communications conference held in San Diego.
---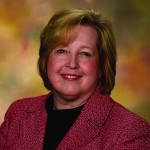 Janet Moore has been selected as director of academic advising for the Office of Student Services in the Samuel Ginn College of Engineering. Moore joins Auburn University from Jacksonville State University in Jacksonville, Alabama, where she served as the university's director of academic enhancement and tutoring services. Before that, she was the coordinator of academic support for student-athletes.
---

Anton Schindler, Mountain Spirit professor of civil engineering and director of the Highway Research Center, and Mark Barnett, professor of environmental engineering, have been listed among the top 20 educators of civil engineering by OnlineEngineeringPrograms.com. Sechel Ventures owns and operates OEP, which provides rich and informative content that addresses specific educational questions in fields with good to excellent career outlooks, such as engineering.
---
Alice Smith, Joe W. Forehand/Accenture distinguished professor of industrial and systems engineering, has been named as a Fulbright specialist by the J. William Fulbright scholarship board. Smith taught a two-week facilities design and logistics course for master's degree students in March at the Universidad EAFIT in Medellin, Colombia.
---

Jeffrey Suhling, Richard D. and Marjorie M. Quina distinguished professor and department chair of mechanical engineering, has received a $400,000 grant awarded through the Alabama Innovation Fund. Matching funds by Auburn University created an $800,000 total award for Suhling's project, "Developing High Performance Integrated Building Energy Systems Technologies."
---

Jessica Taylor has been named director of recruiting and scholarships for the Office of Student Services in the Samuel Ginn College of Engineering. She previously served as the college's undergraduate student recruiter. In her new role as director, Taylor oversees the department's recruiting efforts and is responsible for the coordination and distribution of scholarships within the college.
---

Wesley Zech, Brasfield & Gorrie associate professor of construction engineering and management in the Department of Civil Engineering, has been named an Outstanding Graduate Mentor by the Auburn University Graduate School.