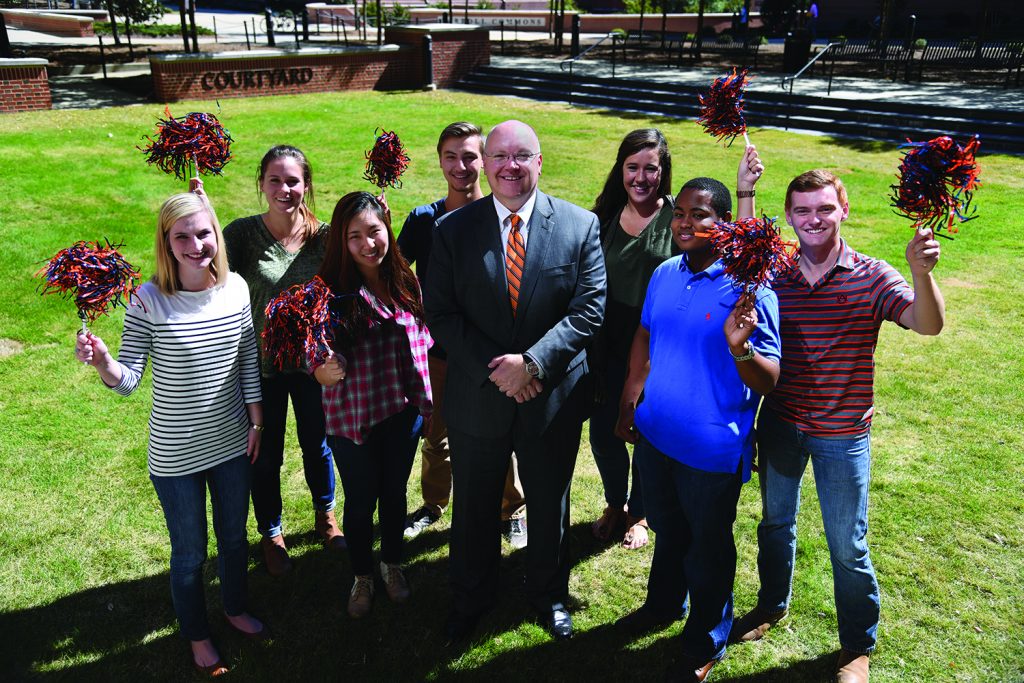 Each academic year welcomes many new faces to campus, as thousands of freshmen descend upon the Plains. But here at the Samuel Ginn College of Engineering, we've added even more new faces this year as we've welcomed dozens of new faculty members to our team. These talented researchers, scholars and instructors represent the most significant investment that we have ever made in our most important attribute – our people. We recently highlighted these faculty members and administrators who began their appointments within the past year and those who will be joining us in spring 2017 in a publication that you can find here. These individuals have outstanding research and education credentials, and their expertise will further enhance our impact as we continue on our upward trajectory as one of the nation's premier engineering institutions.
These faculty members are undertaking scholarly work in areas of strategic national and international importance that will significantly bolster our college's research in fields such as energy and the environment; biomedical and pharmaceutical engineering; cybersecurity and information technology; infrastructure and transportation; advanced manufacturing; and engineered materials and nanotechnology. The influx of new faculty will also help us improve our student-faculty ratio and create a more student-centered experience as we aim to educate engineers capable of addressing the world's greatest challenges. I am confident our new faculty members and administrators will elevate our academic and research activities to an entirely new level of prominence in the college. Please join me in welcoming my new colleagues to Auburn University.
In addition, we recently broke ground on the first of three projects totaling more than $60 million in new construction and major renovations. Construction began on the Gavin Engineering Research Laboratory project, formerly the Textile Building, in November. This project will allow the college to demolish the Engineering Shops and L-Building and construct an elevated area and terrace. This beautiful new area will serve as the renovated south entrance of the Gavin Laboratory to allow students more convenient entry to the building when coming from the heart of campus, while also providing accessibility to the Brown-Kopel Engineering Student Achievement Center once it is constructed. Renovations to Broun Hall are anticipated to begin in December, and this project will include a modernized entrance which will allow natural light into the facility, incorporation of the latest instructional technologies and a more dynamic collaborative setting for students. The construction of the Brown-Kopel Engineering Student Achievement Center will round out our major overhaul of facilities and programs, and this state-of-the-art engineering center will enhance a multitude of critical student support activities, including student recruitment, curriculum advising, tutoring, career mentoring, job placement and more. The center will also provide innovative student maker spaces and flexible technology-rich classrooms.
As part of our vision to produce the best student-centered engineering experience in America, we are dedicated to the educational needs of our students, the research efforts of our faculty and the technological advancements of our facilities. We thank you for your support and assistance in helping us achieve this vision, as together we are all Auburn Engineering.
War Eagle!
Christopher B. Roberts