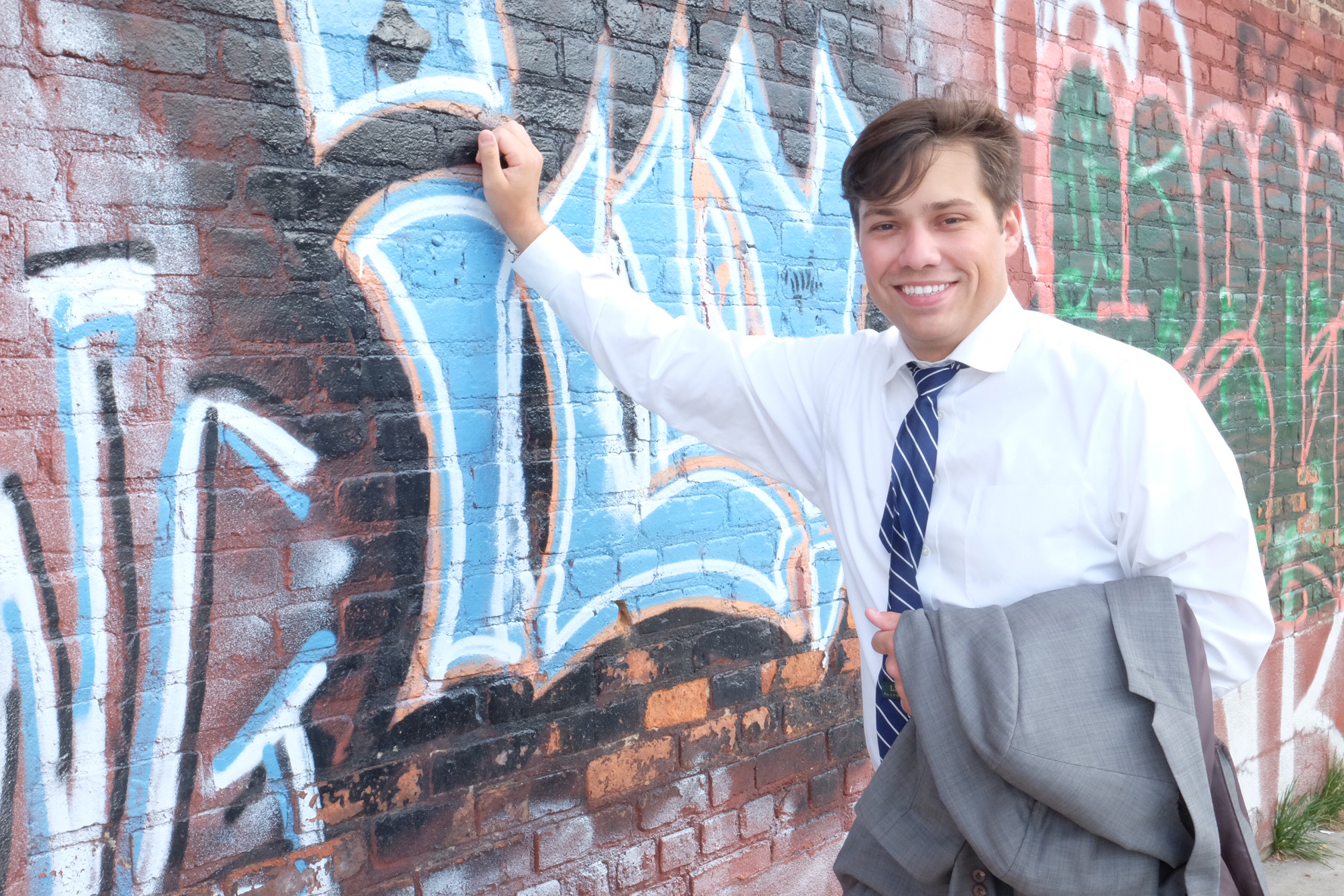 Will McCartney, '13 biosystems engineering
Project Engineer
Lendlease Corp.
New York City

A day in the work life . . . the company that I work for, Lendlease, is a leading international construction and development firm. The Lendlease New York office is located in midtown Manhattan, and the projects that I work on are all located at a medical center that sits on the East River. They are predominantly MEP renovations (mechanical, electrical and plumbing), most of which involve purposefully redundant power systems. My biggest project is currently ramping up from the preconstruction phase into the mobilization and demolition phases, which means bringing manpower on site, preparing the space for demolition and testing for any asbestos that may contaminate the site. During a normal workday, I typically walk the site, meet with the owner's representatives, process bids, revise or approve change orders, create safety and logistics plans, and update schedules. I work with architectural supplemental instruction a lot because what we're doing on the job site involves a lot of renovation, and we never know when a field condition is going to necessitate a change in the design. Every time the architect makes a change, we must disseminate new drawings to all of the subs on the job, track down change orders from the subs, check the revised pricing to ensure it is accurate, and get the new pricing approved by the owner so that we can put the proper work in place.
Career success . . . right now I am involved in renovations of a Manhattan medical center that was hit hard by Superstorm Sandy, so I can say this: while all modern health care construction is complex, building in Manhattan presents a unique set of challenges – it's as difficult to build here as anywhere else. When you're working in health care there are special logistical concerns that you need to take into account and there are layers of management that involve working to strict codes in a facility that will also include a high level of technical hardware. After all, it's a hospital, and we work to a standard that reflects that people's lives will be at stake. There are a lot of redundant systems involved, particularly in the management of electrical power. It's our responsibility to make sure the hospital is equipped to handle all types of weather – even the most extreme. I got a taste of New York weather my first week on the job, when 22 inches of snow fell. As an Alabama native, that's 16 more than I had ever seen.
Biosystems calling . . . I don't use the agricultural side of my biosystems degree that much, since I work in the middle of New York City. However, the organizational skills I honed in college are the basis of my work. The role that I am in is all about project management: moving people and resources around to meet schedules, deadlines and budgets. In fact, budgeting and scheduling are the two primary tools of project management, and organizational skills are in high demand. I will add, however, that part of the job that I am currently involved in requires building an elevator on reclaimed land on the East River, so that does involve some of the technical principles that I learned in biosystems. We're pumping out groundwater during construction and using a sedimentation tank that has to be discharged according to specific environmental codes and procedures. That definitely bridges the gap between what I learned in school and what I am tasked with managing on the job.
Future leader . . . I love what I am doing. My usual day is spent on the job site, but we have occasional training and staff meetings at the main office in the Metlife Building in midtown. I remember going there the first time. I got out at Grand Central Station and began to look for the office. It was literally above me. My goal is to stay in health care, and to work as a project manager in progressively larger situations. I am not sure where that will take me in the next five years. Looking back to five years ago, I was in college at Auburn, and since then, I have lived in seven states. The most important thing that I have learned so far is how much people are the same. Sure, this is New York, and the pace is a bit different from Gadsden or Auburn, but at the end of the day – cultural differences and all – people are really all the same. You have to learn what they are like and learn to appreciate the differences, but the commonality is there.
Auburn Engineering impact . . . I feel incredibly well prepared. In fact, when I took the Fundamentals of Engineering test, I didn't really have to do any kind of additional study for it. My professors had already ingrained the curriculum in my mind. They're the ones that prepared me. I was also involved in a lot of extracurricular activities when I was at Auburn, and I really think that they were important in preparing me for a career. I was a member of the Cupola Engineering Ambassadors, which involves working with prospective students and their parents on one end of the college experience, and alumni on the other. I'm in a role here where I regularly lead clients, or their representatives, through the job site, and the interaction is not dissimilar. I was also a member of Engineers Without Borders, and traveled to Quesimpuco, Bolivia, with the team. This placed me in a role where I was able to take a lead in project management, starting at the concept level and telescoping it to the mobilization phase in a developing country. I am particularly grateful to Dr. Steve Duke, our faculty advisor, for the role that he played in mentoring me. He taught me a lot about working with others on a project that provided greater access to irrigation in a place that really needed it. We worked on that project at an elevation of 12,000 feet, but it was Dr. Duke who taught me to take the 30,000-foot view of how to make it happen. I bring this lesson, and others from Auburn, to the job site every day.