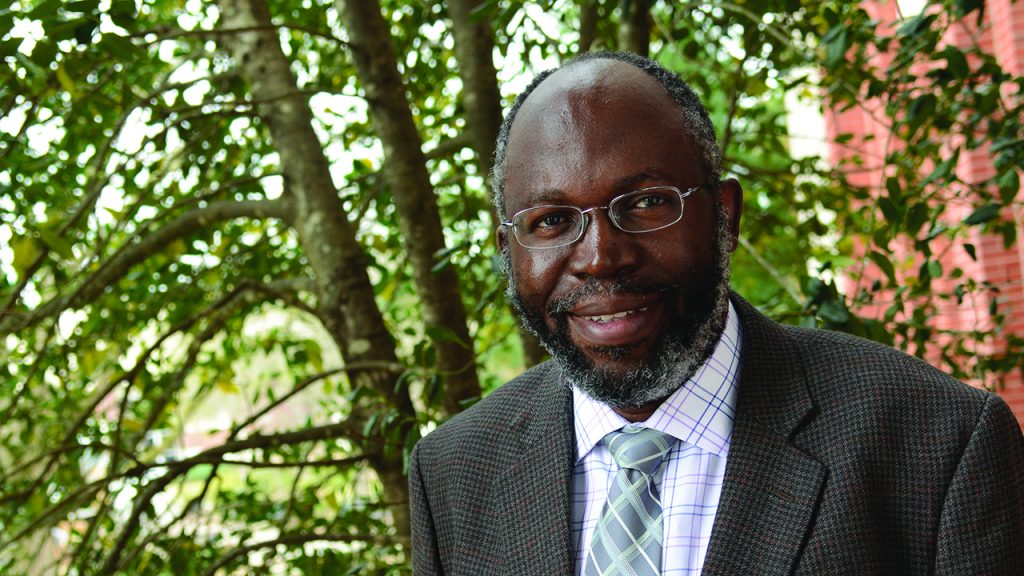 Professor Oladiran Fasina has been named the head of the Department of Biosystems Engineering.
Fasina came to Auburn as an assistant professor in 2002. He was named an associate professor in 2007 and a full professor in 2012. He served in 2016 as the College of Agriculture's interim associate dean for research and interim assistant director of the Alabama Agricultural Experiment Station.
The Department of Biosystems Engineering is operated collaboratively through the colleges of Agriculture and Engineering.
Fasina was honored with the distinction of Alumni Professor in 2015 for his exceptional contributions to his department and to the university. Before coming to Auburn, Fasina served as a food process engineer for the USDA's Agricultural Research Service.
Fasina completed a bachelor's and a master's degree in agricultural engineering from Obafemi Awolowo University in Ile-Ife, Nigeria, where he also served as an assistant professor from 1988-90.
He later completed his doctorate in agricultural and bioresource engineering from the University of Saskatchewan in Saskatchewan, Canada, where he served as a postdoctoral fellow from 1994-98.