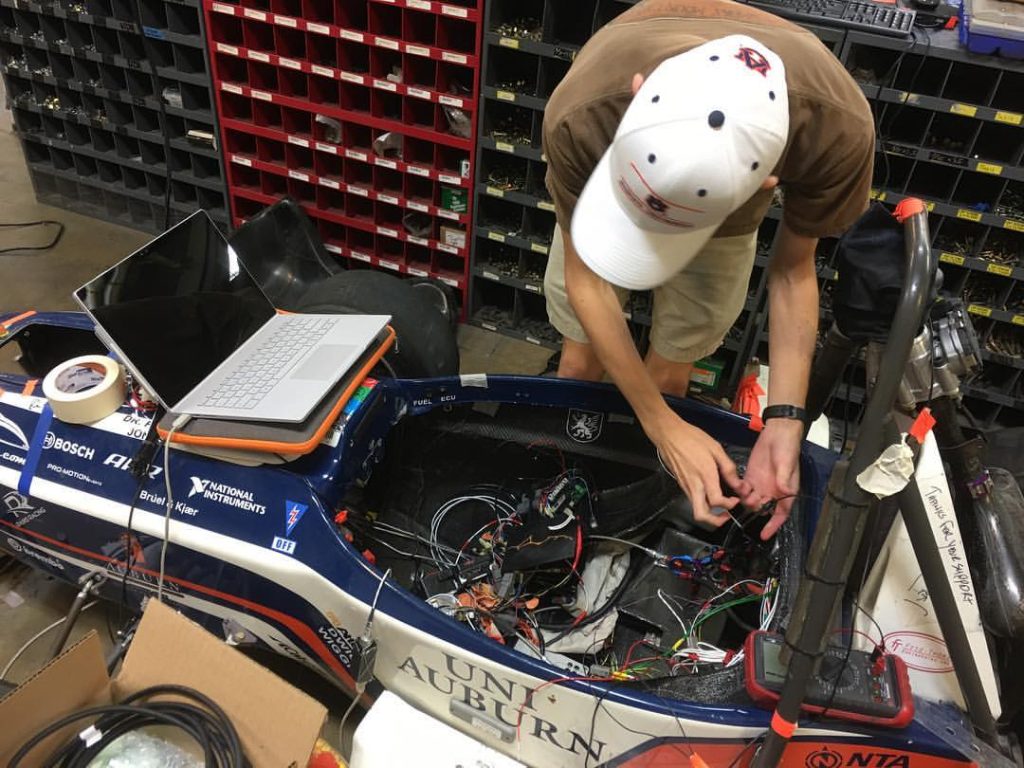 The Auburn University Formula SAE team is going where no other racing team has gone: autonomous driving.
In August, members of the Formula driverless team will travel to Hockenheim, Germany, to compete in the first Formula Student Driverless competition class. Auburn's Formula SAE team was one of only 15 teams selected, and is the only American team represented in the international competition. According to the rules, all teams must either modify an existing formula car or build a new one to fit the requirements of the driverless event. Team members from Auburn will retrofit the 2015 formula car and concentrate on the automation and navigation, including GPS systems, to fit the autonomous category.
The car will be evaluated in all categories as the traditional formula competition, but in addition will also be graded in autonomous design and presentation.
The competition will be held Aug. 8-13.