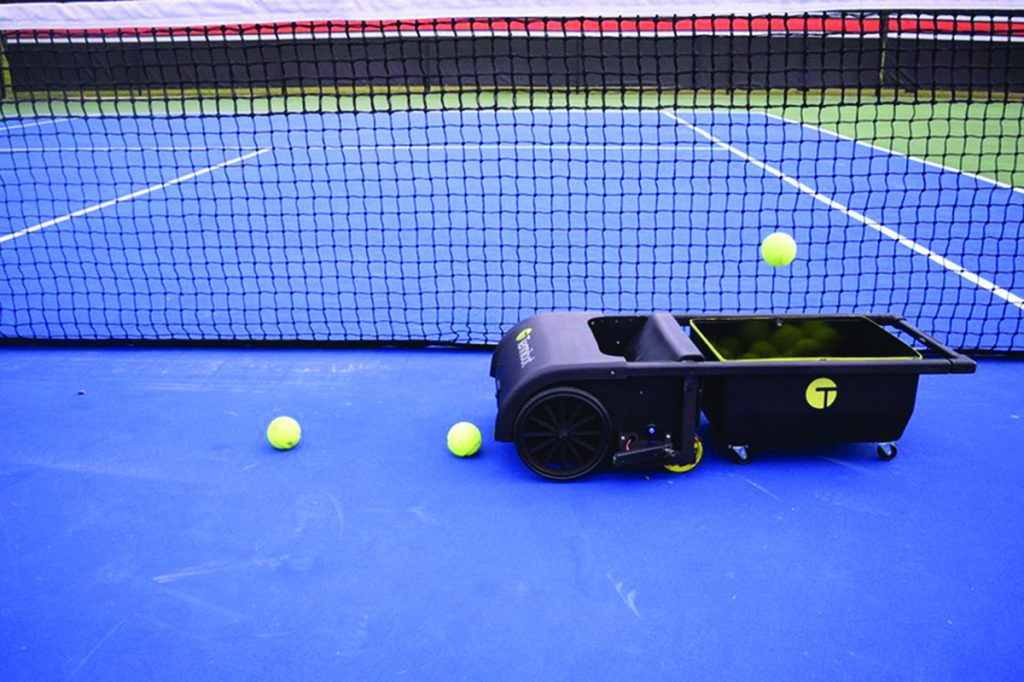 An Auburn inventor and a team of entrepreneurs are marketing a product that will be good news to tennis players with backaches the world over.
Tennibot is the brainchild of Haitham Eletrabi, who earned his doctorate in civil engineering and an MBA at Auburn. Tennibot is being billed as the world's first robotic tennis ball collector.
It took more than a year for Eletrabi and a team of six to work out the design requirements. Tennibot uses sensors, computer vision and algorithms to detect, locate and collect tennis balls. Using a fisheye camera, it panoramically scans the court. The Tennibot's on-board computer analyzes the information collected, and it moves toward the ball.
Haven Barnes, senior in software engineering, was involved in the design. According to Barnes, one hang-up was the algorithm, which involved compiling data for the device. For the Tennibot camera to locate the tennis ball, the team had to make thousands of pictures duplicating multiple variables – light, shade, nighttime, daytime – so the computer could recognize conditions. The device can work up to five hours on a single charge, and can collect up to 70 balls. Over time it becomes more familiar with the player's hitting pattern.
Using an app, the owner can specify locations for the Tennibot to scan or tell it to pick up every ball on the court. It then autonomously begins roaming the court in search of tennis balls. The app also keeps track of how many tennis balls are collected.
Tennibot is currently taking reservations for orders online at tennibot.com. The device should be available later this year at a projected price of $900.