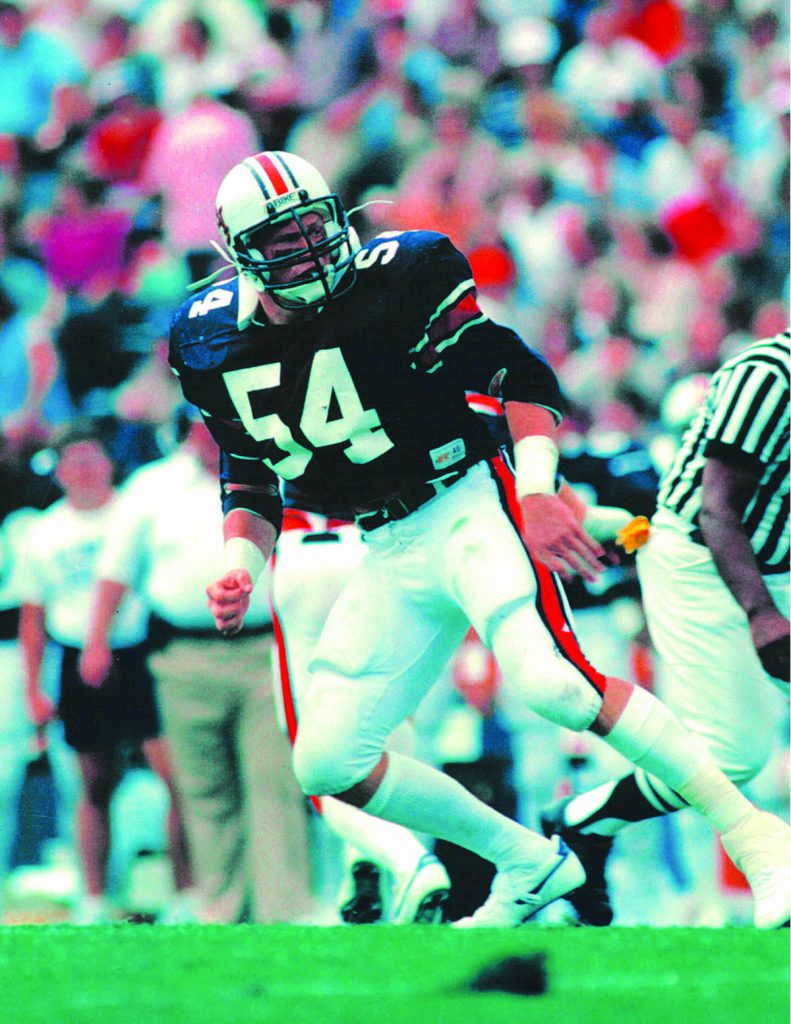 Gregg Carr, '85 civil engineering, and former Auburn defensive back Buddy McClinton, '70 business administration, are two candidates for the College Football Hall of Fame's 2018 Class. Carr, a first-team All-American linebacker in 1984, had 453 tackles during his Auburn career, which ranks second in team history.
A 2008 Alabama Sports Hall of Fame inductee and member of the 2010 SEC Legends class, Carr was drafted by the Pittsburgh Steelers in 1985 and played four seasons in the NFL before giving up football for medicine. An orthopedic surgeon in his hometown of Birmingham, Carr received the NCAA's Silver Anniversary Award in 2010 for his professional and civic contributions.
The 2018 class, consisting of 11 to 13 players from among 75 Bowl subdivision and 98 divisional candidates, will be announced on Jan. 8, 2018, in Atlanta before the College Football Playoff National Championship.