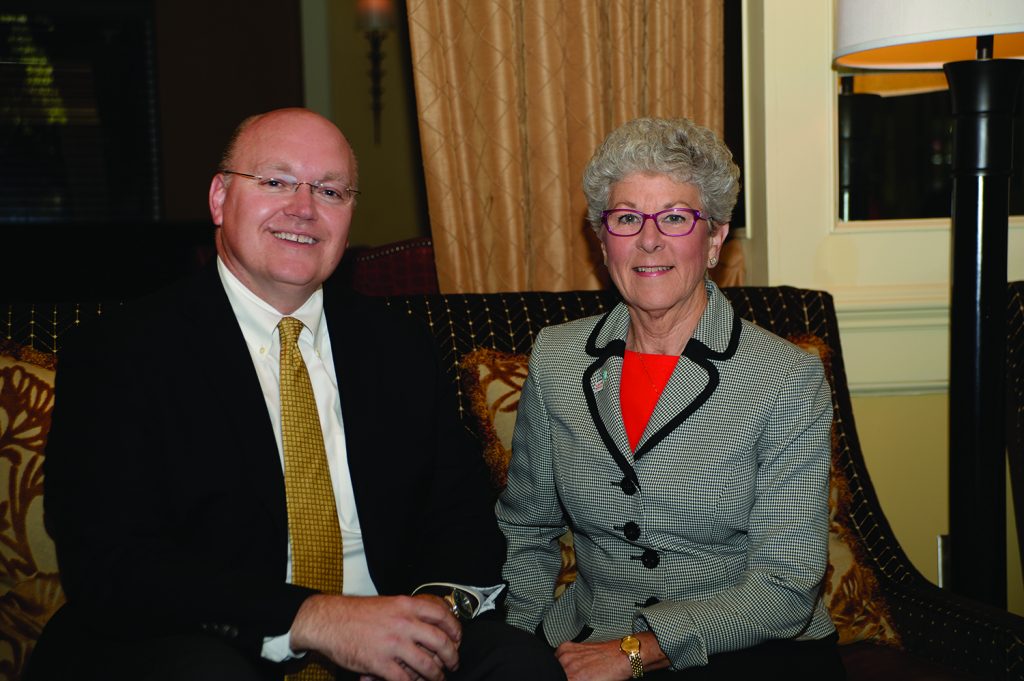 Not long after I became dean I found a friend in Melissa Herkt, a 1977 civil engineering graduate who has a track record of accomplishment that has literally taken her around the world. I am happy to say she finally landed in Auburn, and has translated her energy and business acumen into a strong relationship with the College of Engineering, Auburn University, and Auburn Softball, hopefully in that order. Because there's a story on her elsewhere in this magazine, I won't say much more here.
But there is one thing I want to mention – when she graduated from civil, she was one of only three women in the class. This never bothered her, but as dean, it's a concern for me, and I am happy to report that we not only have many more women enrolled in classes and graduating – but we have also hired new faculty in civil such as Lauren Beckingham, Frances O'Donnell and Marta Miletić, as well as Adriana Vargas-Nordcbeck at our National Center for Asphalt Technology.
They are not only excellent teachers and researchers, but role models as well. I want our readers to know that we are working hard to raise the profile of women students – and faculty – in Auburn Engineering. In addition to student groups such as the Society of Women Engineers, we have also seen our 100+ Women Strong program, which seeks to recruit, retain and reward women students, ramp up in the past few years to where it is now a significant force in meeting our goals.
As well, for the first time in the college's history, we celebrated the induction of an awards class at the fall meeting of the Auburn Alumni Engineering Council that honored more women than men as Distinguished Auburn Engineers. Inducted this year were former astronaut Jan Davis, bridge builder Linda Figg and Cindy Green, who served as president of one of DuPont's core businesses.
All of these taken together are part of a sea change that is moving our college ahead in the recruitment, retention, hiring and recognition of women engineers. It's a fitting testament to an event being celebrated throughout Auburn University this year – 125 years of women in our academic community. We are thrilled to be a part, and look to even greater inclusivity as we move to the future.
War Eagle!
Christopher B. Roberts