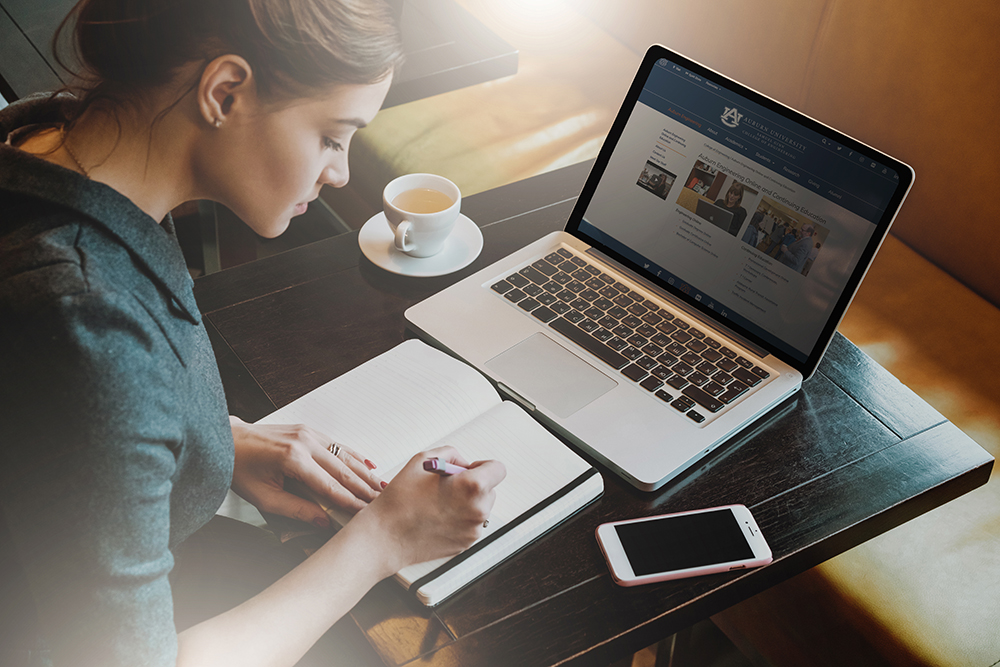 For students across the globe, earning an Auburn Engineering education has never been easier than right at your fingertips.
Students who have earned an undergraduate degree and are ready to continue their academic journey at their own convenience should consider Auburn Engineering Online and Continuing Education.
The graduate online program is ranked 15th in the nation, according to U.S. News & World Report, and combines traditional instruction with the latest delivery methods to offer educational opportunities beyond the traditional campus.
Online students receive the same lectures, assignments and exams from engineering professors as their on-campus peers.
The admissions process, performance expectations and degrees are identical to those of on-campus graduate students.
Each student admitted to the graduate online program works with an advisor to develop an approved plan of study for the required 30-33 semester hours.
The program offers affordable online degree offerings in eight engineering disciplines that will not only increase career opportunities, but will not interfere with personal and professional obligations.
Degrees may be earned in the following disciplines:
Aerospace
Chemical
Civil
Computer Science and Software
Electrical and Computer
Industrial and Systems
Materials
Mechanical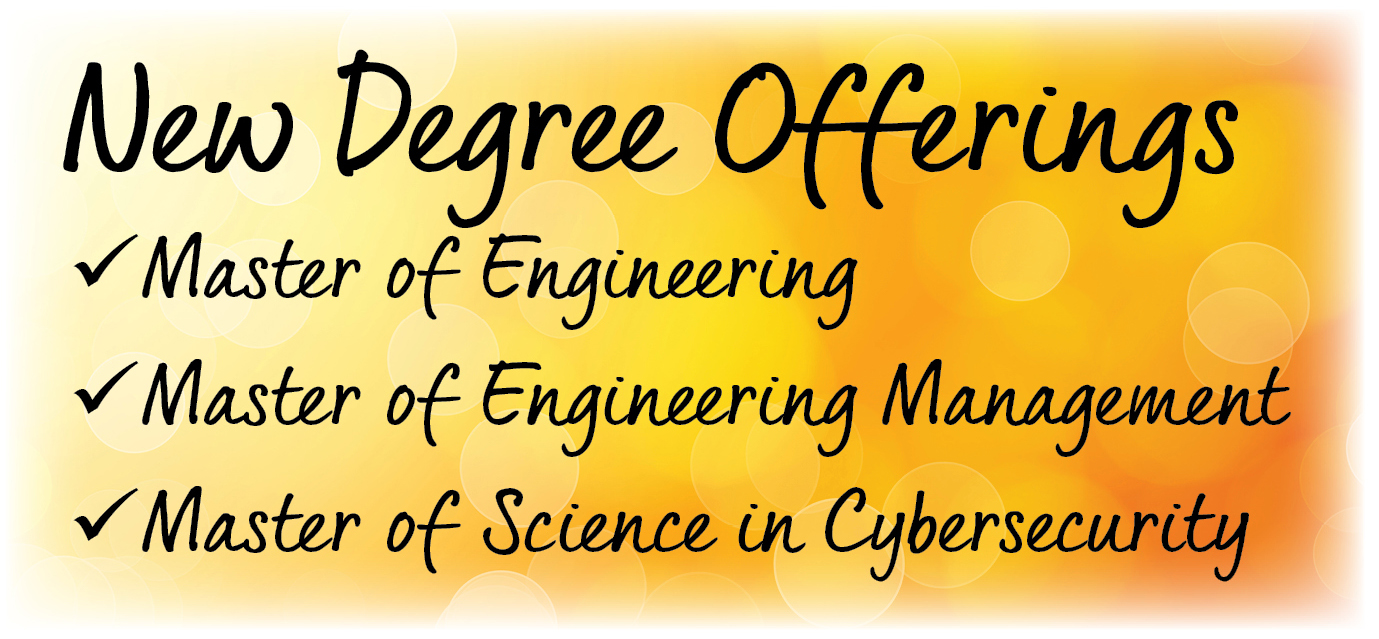 Whether a student is looking for a discipline-specific or custom-fit engineering degree, Auburn Engineering Online and Continuing Education has the tools and resources necessary for any student. The top-ranked national program provides students the flexibility and control to earn a graduate degree on their own schedule.
"Our graduate online program ranks among the top in the nation because of our quality of programs and dynamic faculty," said Greg Ruff, director of Auburn Engineering Online and Continuing Education. "We are proud to offer an on-campus equivalent graduate engineering degree to those who want to further their professional goals, but want to do so at their convenience. With our list of degree options continuing to grow, we have the ability to attract more students from all across the country."
To continue meeting the demand of new offerings, several programs have been approved for graduate students, including the Master of Engineering degree which allows students to design a specific degree tailored to fit their needs and is not limited to one engineering discipline. To graduate with a Master of Engineering degree, students are required to create a plan of study and complete 30 credit hours of graduate-level coursework. In addition, 21 of those hours must be 6000-level and above engineering courses. The remaining nine elective hours may be completed outside the College of Engineering.
Students who have received a bachelor's degree from an accredited United States institution in an engineering-related discipline will not be required to take the GRE.
The GRE may also be waived individuals who have the engineering background needed for the program but do not have an engineering degree.
"The Master of Engineering degree is unique in that it attracts students from all engineering disciplines," said Christopher B. Roberts, dean of the College of Engineering. "Our mission is to provide access to the highest quality engineering education, and that's exactly what we're accomplishing through this online degree. Students will have the advantage of earning an Auburn Engineering graduate degree at their convenience and use the degree to fulfill their professional goals."
Another new graduate degree that may be earned online is the Master of Engineering Management, housed in the Department of Industrial and Systems Engineering.
This degree, the only one of its kind in Alabama, is designed for students who are currently working in an engineering-related field and want to expand their career potential. Students who complete 30 hours earn a Master of Engineering Management degree in one of four options – manufacturing, occupational safety and ergonomics, systems or product innovation (anticipated in 2019).
The GRE is not required for eligible students who have earned a 2.75 GPA or higher from an ABET-accredited engineering program.
For students who are interested in continuing their education, but not ready to pursue a graduate degree, graduate certificates permit students to take individual courses in their chosen area of interest. This option allows individuals to continue building their knowledge in a specific area while also receiving credit.
If an individual applies to Auburn Engineering's online program and is accepted, any earned certificates may be later applied toward that student's degree.
The GRE is not required to enroll and there is no limit to the number of certificates a student may earn.
Mirroring the upward trajectory of the graduate online degrees, several new graduate certificates have been added for interested students.
The power engineering graduate certificate (pending approval), under the Department of Electrical and Computer Engineering, allows students to take up to four courses (12 credit hours) in the power engineering discipline, and those courses may be applied toward a master's degree if a student chooses.
The occupational safety and ergonomics graduate certificate requires students to complete five courses (15 credit hours) from a curriculum including safety engineering, ergonomics, industrial and systems engineering, human factors, and organizational and occupational and health psychology.
"The graduate certificates offer an excellent opportunity for engineering professionals who want to take a few courses to further their knowledge in their area of expertise," Ruff said.
"Our graduate certificates allow students the flexibility to take courses, grow in their career and work toward a master's degree in the future if they choose to do so," he added.
Auburn Engineering Online and Continuing Education offers a type of versatile program that appeals to potential students in any engineering-related discipline.
Students have the opportunity to gain new knowledge, increase their professional opportunities and create a brighter future, all from the comfort of home, work or anywhere.
And for students who are eager to expand their knowledge on topics related to their career, graduate certificates offer a perfect blend of becoming better educated in a specific area while banking those credit hours toward a degree.
It may be a fast-paced world filled with work and family commitments, but that doesn't stop individuals from continuing their education whether near or far. Auburn Engineering Online and Continuing Education will continue to change, adjust and grow to reflect the increased demand for online learning – and like its students, can't wait to see what the future holds.
To learn more about the graduate online programs, visit eng.auburn.edu/online.