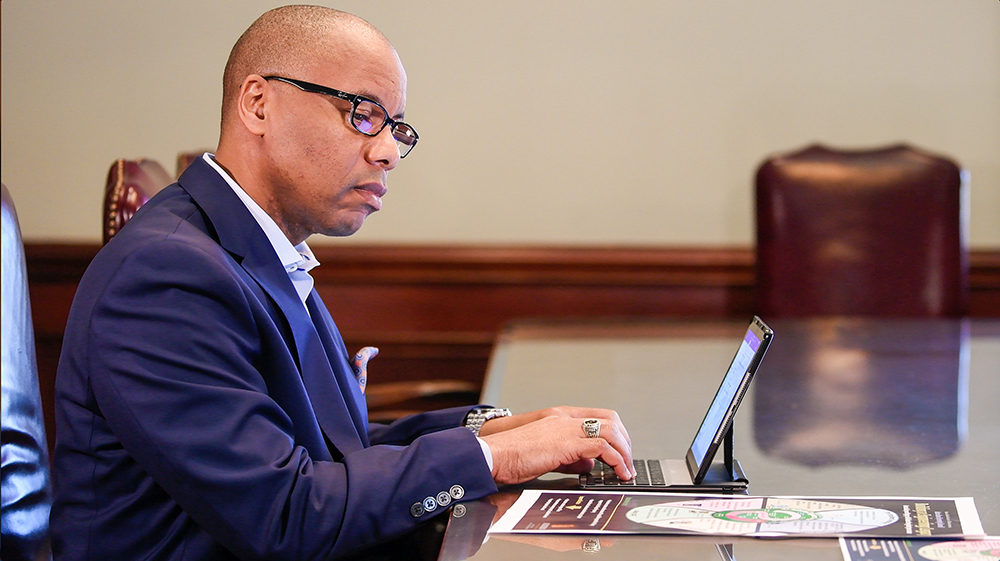 Kenneth Kelly, '90 electrical engineering, has spent three decades in the power generation industry, working first with Alabama Power, then Georgia Power, and then Southern Power Company – before switching gears and moving to a position as CEO of First Independence Bank. A native of Eufaula, he lives in McDonough, Georgia, with wife Kimberly and two children, and splits his time between Atlanta and Detroit. The first-generation college graduate keys much of his success to his father, "the hardest working man I've ever met." We caught up with him during his city-to-city commute.
JK: What impact has Auburn Engineering had on you?
KK: I have always appreciated the legacy of my Auburn Engineering education . . . and not just because it has helped me to succeed over the years. It's the reason I achieved my first position at Alabama Power, as a co-op student, where I worked at the E. C. Gaston steam plant just south of Birmingham. Ironically, it wasn't the technical component that was my biggest takeaway there, but the fact that it acclimated me to a work environment. I found myself shoulder to shoulder with executives, technical, and union employees, in a way that helped me learn through experience. It was not something that you would learn from a textbook.
I can take that a step further by pointing to my experience on the Auburn University Solar Team, which participated in the GM Sunrayce, an over-the-road race that ran from Orlando to Detroit. The most important aspect of the race to me was that I learned the value of teamwork and collaboration to meet tight deadlines. We were a bunch of EE's and ME's who were working on our car under Dr. [Sushil] Bhavnani's leadership, and I can tell you that no one person could have pulled that off. It represented the kind of challenge that I draw from over and over in my career, whether working with individuals, teams and management, and one that I still look to in my current role as a chief executive officer.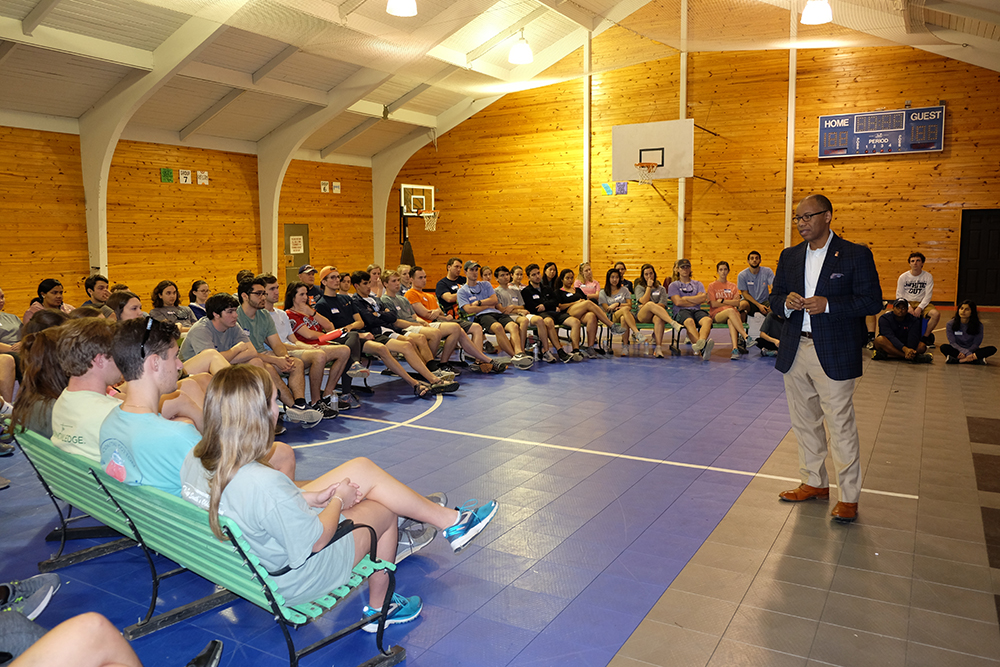 JK: Can you tell us what worked for you in engineering?
KK: I was blessed to have a 27-year career at Southern Company, working for Alabama Power, Georgia Power and Southern Power Company, the wholesale division of the corporation. If you add my years of affiliation as a co-op student, you're looking at 30. While I don't think our readers have the time or inclination to follow everything I did in those years, I would point to some of the areas that I worked in while at Southern Company, including engineering, marketing, corporate finance, supply chain management, human resources, sales leadership, and mergers and acquisitions.
I am particularly grateful to have led negotiations on a number of renewable projects that put energy on the grid to become a part of power generation. This included work on Solar Gen 2 in California's Imperial Valley, a 163 megawatt solar facility that Southern Power owns in partnership with 8point3, which was developed by First Solar. This project represented a partnership value of over $700 million. Another project was Campo Verde, a solar facility that took eight months to acquire, with some 25,000 pages of documents that were reviewed, again demonstrating the need for teamwork. It was a real pleasure to work with a group of people that ranged from transmission, engineering, environmental, and finance to legal, that entails all these functional experts working seamlessly across such a large project.
JK: Can you tell us about your move to a banking career?
KK: I recently made a career change, retiring from Southern Company to become CEO of First Independence, a minority-owned bank based in Detroit. In a sense, it wasn't a big move; it requires taking the skills that I first began to acquire as a student, and transferring those to a new profession. This industry change also leverages on a career-long interest in some of the non-profit activities that I have been involved in, and is consistent with my team efforts in 100 Black Men of Atlanta, Hands On Birmingham, and the United Way of Mobile, Birmingham and Atlanta. It's a way of using my engineering and management skills to meet new objectives, and to do so in what is also another highly regulated industry.
A day in my work life consists of listening and understanding the needs of customers, employees and regulators, and finding solutions to address them. It may involve a new loan, or it can easily be speaking with Washington lobbyists on banking-related issues. As well, I have been appointed to the community depository advisory council reporting to the Chicago branch of the Federal Reserve Board, where I am able to represent our region in a way that I hope will make a difference.
JK: What would you tell an EE graduating today?
KK: Be confident in your skills and training. Have the courage to challenge yourself. And always rely on your character to make the right decisions.