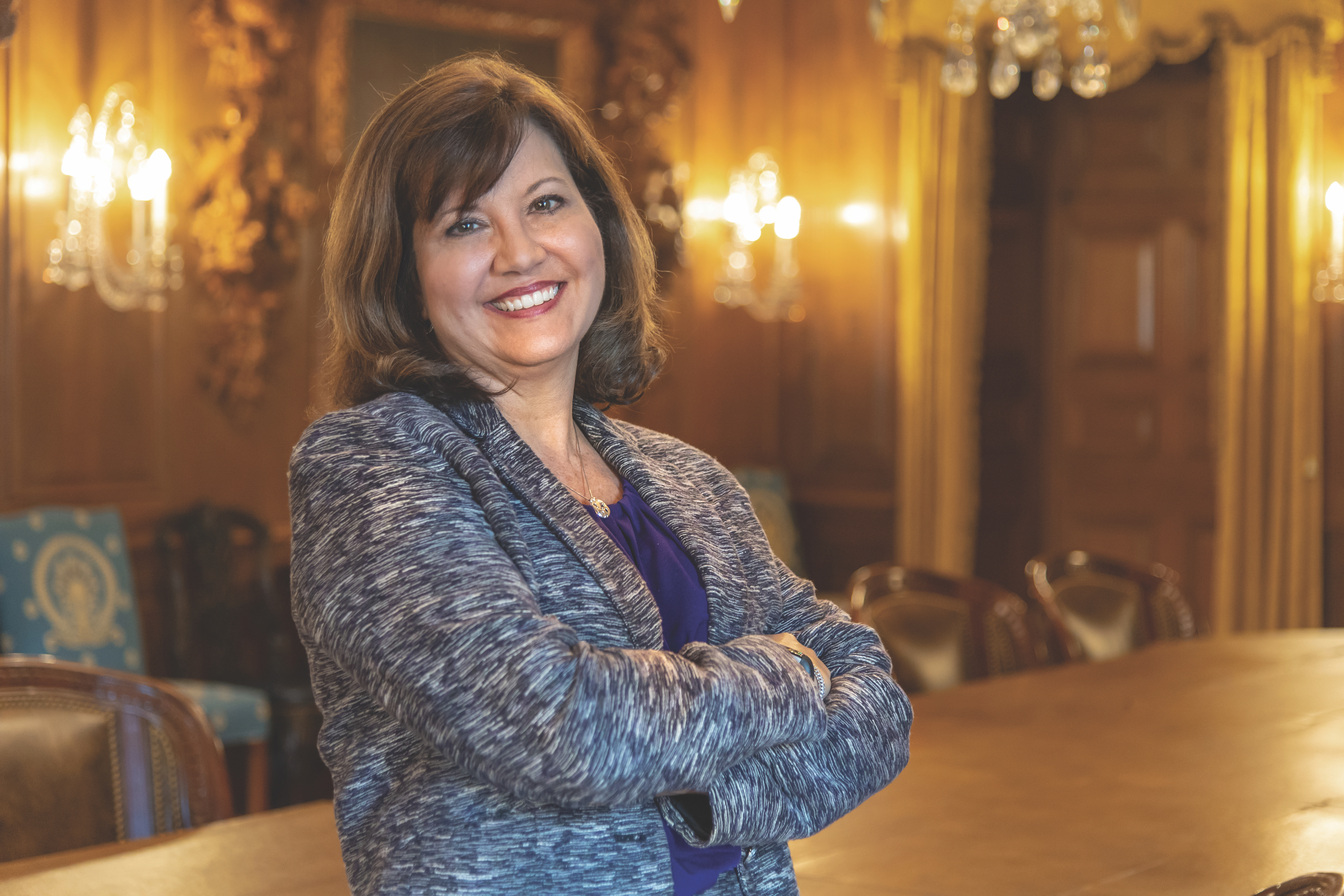 Victoria Jordan grew up in Auburn and returned in her early career to pursue her master's degree in industrial ('87) and her doctorate ('06). She credits that experience to building her passion for process improvement. Vice president of quality at Emory Healthcare, she also serves as performance improvement and analytics director for the Kennedy Initiative for Transforming Care.
JK: You're an engineer – and an executive – at Emory Healthcare in Atlanta. Can you tell us what you do?
VJ: I serve as the vice president of quality for Emory Healthcare and in that capacity oversee a group at the system level, and at each of our hospitals and outpatient areas to improve the care we deliver to our patients. One of the Institute of Medicine's goals for quality is to have care that is safe, timely, effective, efficient, equitable and patient-centered. In addition, we make sure that we are meeting the regulatory requirements that really are there to assure patient safety. We also look at ways to make the delivery of care more efficient, for example, by improving patient flow and the patient experience. Part of patient safety includes infection prevention and also data reporting – all of those are areas in our quality department.

JK: How do you feel about your career preparation as it relates to Auburn?
VJ: My experiences at Auburn prepared me for my job in many ways, although my undergraduate degree is not from Auburn. Because I grew up in town, I felt that I needed to get away – I graduated from the University of Kentucky and began my career as a statistician. Auburn kept drawing me back, and when I wanted to pursue my master's at Auburn, I first considered statistics. I quickly realized it was a lot more theory than I wanted. I was already working at a manufacturing facility, had already been introduced to quality, and I wanted to find ways to improve quality and efficiency in the work I was doing. Then somebody told me, 'there are two professors over in industrial engineering who are doing applied statistics.' That's how I met Dr.[Jim] Hool and Dr. [Saeed] Maghsoodloo, who became my master's advisors. I fell in love with design of experiments and industrial statistics, and all that came with that, and from that experience worked in industry again, at General Electric and then as a consultant.
JK: You told me you were on the road 40 weeks out of the year – what was that like?
VJ: I was young and single and it was great, a lot of fun. Then I met my husband Frank and we wanted to start a family, so I stayed out of the work force for 10 years – now the youngest one is in her last year of high school. I knew I would eventually want to go back to work, so I returned to Auburn for a Ph.D., again with Dr. Maghsoodloo as my advisor. It took me six years to finish! But there is no doubt now, I would not be in this position without this degree. In academic medical centers, a Ph.D. or clinical degree is typically expected at the director level or above.
JK: I know from a previous conversation that your sister Cindy also had an impact on your career.
VJ: Yes, I was close to my sister, who was 18 months younger. While I was working on my doctorate, we both lived in Auburn and she and had a young family like myself – we would have lunch together frequently and watch the kids play, and we got in a lot of family time. She had both a civil engineering degree from Auburn, and a building science degree, and worked part-time as a geotechnical engineer when the kids were little. She developed multiple myeloma, unusual for someone so young, and passed away after treatment and complications from a bone marrow transplant. It was a life changing experience – as I went with her to her treatments and appointments, it made me think how much we could improve quality in health care. Up to that point my experience had been in industry, although I had consulted a little bit with East Alabama Medical Center. That was really my introduction to quality in health care, so for that reason, and some others, we moved to Nashville, where I had my first full-time job in health care. That soon led to a move to M.D. Anderson Cancer Center in Houston. It was an unbelievable opportunity, and I was there for nine years.
JK: Tell me about your move from Houston to Atlanta.
VJ: Emory Healthcare was looking for someone with a track record in lean and Six Sigma, and process improvement, to do primarily two things here: one, to work across all of our hospitals and clinics to provide a more standard delivery of care, and function more as a system rather than an aggregate of separate hospitals, and two, to help implement a lean operating system at Emory Healthcare. Those are the two primary tasks that I am focusing on, but also doing a lot of work from an infrastructure standpoint to better position ourselves to move ahead. In addition to great leadership and the stellar reputation of Emory, another attraction for me was that we received $25 million from James Cox Kennedy through the Cox Foundation. Mr. Kennedy was a patient who recognized that while he received wonderful clinical care, the staff had to really work hard around some broken systems in order to deliver it. He felt that we could improve care in terms of wait times, patient flow and the need to go to multiple locations for treatment. As director of performance improvement for the Kennedy Initiative to transform patient care, we have hired industrial engineers and other staff in cardiology, transplant and prostate cancer care as focus areas to demonstrate how we can improve patient care across the system and that has led to a system-wide effort. It's very exciting, very rewarding. I never thought I could use my background and training to really help people, to make a difference, in the way I have been able to do at Emory Healthcare.