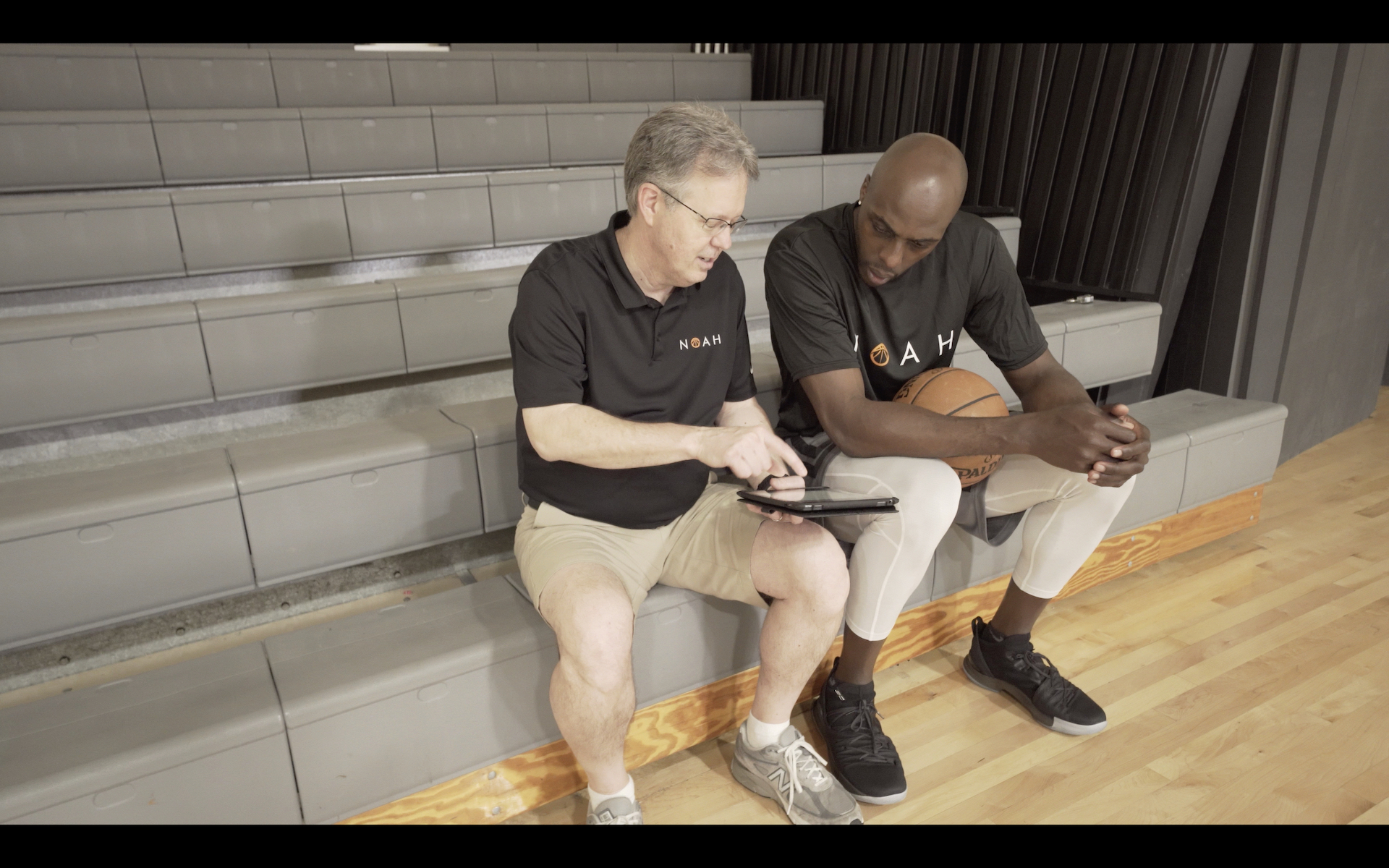 John Carter '88
Mechanical Engineering
CEO of Noah Basketball
Why did you come to Auburn? I came to Auburn because of the engineering school. I didn't grow up an Auburn fan, but everyone said if you're going to study engineering, you need to go to Auburn. 
Describe your Auburn experience. My time at Auburn was great. My favorite professor was Dr. David Dyer. He was just such a down-to-earth guy and had a heavy southern accent. He was a good teach, a really smart guy. I did my senior project under him. But I really had great professors all around. Dr. Dyer just stands out. My son wound up doing his senior project under Dr. Dyer, too. That was kind of neat. 
Tell us about NOAH Basketball. We help teams shoot the basketball better. We help them make better basketball decisions. We help high school teams and college teams, and we help over half of the NBA teams. We have a system that diagnoses exactly what a player needs to work on to be a better shooter. We assist professional teams in the evaluation of players in pre-draft workouts. We can evaluate their shooting prowess through our technology. We use a model that can actually predict their upside. If you have a trajectory problem — if you're too flat — which is pretty common, we've corrected that for players a thousand times. We can predict what their percentage would be if they were shooting with a more optimal trajectory. There were some major technological breakthroughs about three years ago that just completely changed our business. 
Can you talk a little about how the technology works? We use a combination of cameras and depth sensors that we install in these facilities. We can not only track the ball, but we use facial recognition to detect and tag the statistics to the correct player. 
How do players respond to that kind of correction? Ten years ago, not very well. But today it's a really good response. There's been this massive movement toward analytics and the "Moneyball" type stuff. Also, more players trust technology now. If a computer tells them they shoot flat, they'll believe it, whereas they might not if it's a coach. We've helped a lot of players at the pro level, but I can't talk much about their data. One player I can talk about is Anthony Tolliver of the Portland Trailblazers. We helped him dramatically improve his three-point shot. He was a little flat, but after using our technology he wound up setting the three-point shooting percentage record for the Pistons two years ago. 
What's a day in the office like? A good day is a day in the gym. I visit a lot of NBA teams, a lot of NCAA teams. I visit a lot of our customers on a regular basis, so a day in the life might be delivering on the challenge to make their teams better. As for day in the life actually in the office? Research, development meetings, financial meetings. With a small company, you have to do everything.