3,250 days after the Space Shuttle Atlantis launched on July 8, 2011, marking the end of NASA's 30-year Space Shuttle Program, a SpaceX Crew Dragon spacecraft propelled by a Falcon 9 rocket returned astronauts to space from American soil earlier this year, beginning a new era of U.S. spaceflight.
Not only did the May 30 launch mark the first manned space flight from the U.S. in nearly nine years, ending America's reliance on the Russian Soyuz program for space travel, but it was also a significant milestone in NASA's new Commercial Crew Program. As the successor to the Space Shuttle Program, Commercial Crew is using private companies – currently SpaceX and Boeing – to conduct orbital spaceflights and ferry astronauts to and from the International Space Station.
The May launch of NASA's SpaceX Demo-2 mission was the first of many missions planned by SpaceX, Boeing and NASA. Commercial Crew recently continued with the November launch of the SpaceX Crew-1 mission, the program's first fully operational mission that shuttled four astronauts to the International Space Station.
"We are now going into operational missions that are commercial in nature, where NASA is a customer," NASA Administrator Jim Bridenstine said following the Crew-1 launch. "Our goal has been, and will be, to be one customer of many customers in a very robust commercial marketplace in low-Earth orbit… We've seen amazing work from SpaceX already. There's more coming from Boeing. But I think this ecosystem – this very virtuous cycle of continuous development – is going to pay benefits to the American taxpayer and space exploration."
Since the Commercial Crew Program began in earnest in 2010, engineers and scientists around the country have dedicated countless hours to advance the program. This public-private partnership has significant economic benefits, with more than 1,000 suppliers employing workers in all 50 states to support commercial crew spacecraft systems, according to NASA.
Given Auburn Engineering's distinguished record in our nation's space history – from the four astronaut alumni from the college to the many NASA projects Auburn Engineering faculty have worked on – it's no surprise that many Auburn Engineering alumni played key roles in making the Commercial Crew Program a reality. We profile three of those alumni in this story.
STEVEN SULLIVAN
Chief engineer of NASA's Commercial Crew Program
Steven Sullivan, '86 electrical engineering, serves as a member of the technical authority guiding NASA's direction in developing U.S. crew transportation services to the International Space Station and other low-Earth orbit destinations.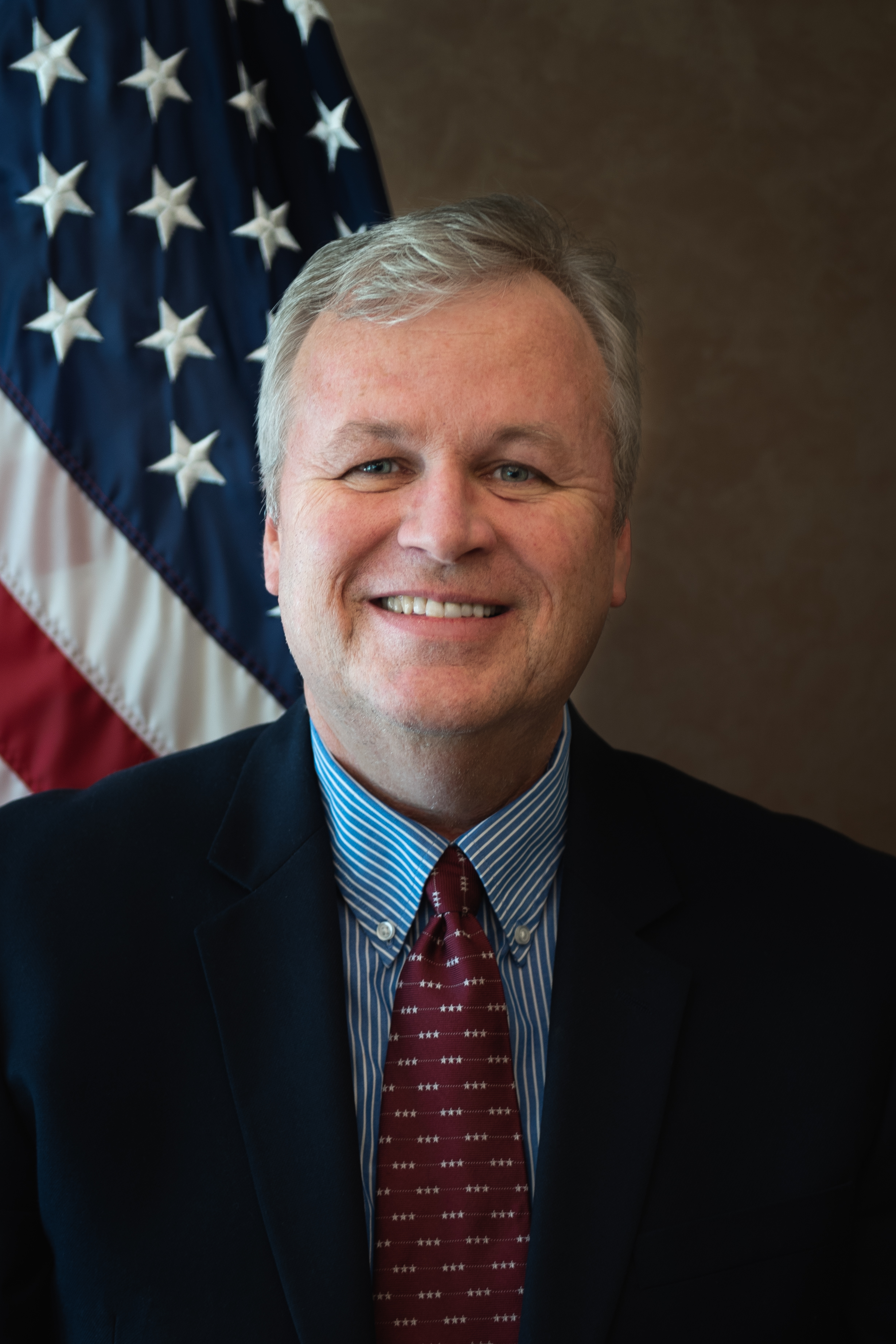 Prior to being named the chief engineer for the Commercial Crew Program, he was the Processing Chief Engineer, overseeing the final five years of the Space Shuttle Program.
"At the beginning of the Commercial Crew Program, I worked with the NASA design centers, specifically the Marshall Space Flight Center, Johnson Space Center, Langley Research Center and NASA Headquarters, to devise the design/build requirements to be fulfilled by NASA's commercial partners," said Sullivan, a 35-year NASA veteran who works from the Kennedy Space Center. "These requirements addressed the spacecraft (capsule), launch vehicle (rocket), and launch complex and systems that handled the spacesuits and environmental controls, life support, safety aborts, ISS docking, vehicle recovery and ground controls, just to name a few."
Once NASA named the final two Commercial Crew Program partners ­— SpaceX and Boeing — Sullivan's role transitioned from writing requirements to verifying their implementation.
"I have spent the last six years working intimately with NASA, SpaceX and Boeing engineers verifying that each partner's vehicles, systems and subsystems satisfy NASA's flight safety requirements," he said.
Sullivan, who began his tenure at NASA as a co-op student while attending Auburn, said the Commercial Crew Program has offered unique engineering challenges due to SpaceX and Boeing choosing non-traditional design solutions and using systems that have not been used in recent programs, such as parachutes for a splashdown landing. NASA assembled cross-disciplinary teams to evaluate these systems.
"These collaborative engineering teams worked together to understand the physics, margins and performances within the environment that were previously unknown, especially in the propulsion, pyrotechnic and parachute systems," he said. "The NASA team performed an extraordinary amount of independent assessment work and modeling, leveraging the experience and expertise from multiple NASA centers."
Sullivan said he is honored to work with talented engineers and scientists at NASA, as well as those at SpaceX and Boeing, to demonstrate that the Commercial Crew Program is the right model to lead America's space program forward.
"The U.S. space industry, partially funded by the U.S. government and supported by NASA, is strong and growing rapidly due to the fast-paced efforts, extraordinary achievements and ingenuity of private companies," he said.
CATHERINE SANDERS
Launch vehicle propulsion systems manager
for NASA's Commercial Crew Program
Catherine Sanders, '90 mechanical engineering, leads engineering insight for human-spaceflight certification of the Atlas V and Falcon 9 propulsion systems, specifically the liquid engines and stage propulsion, thrust vector control and solid propulsion systems. She has served in this role since 2016.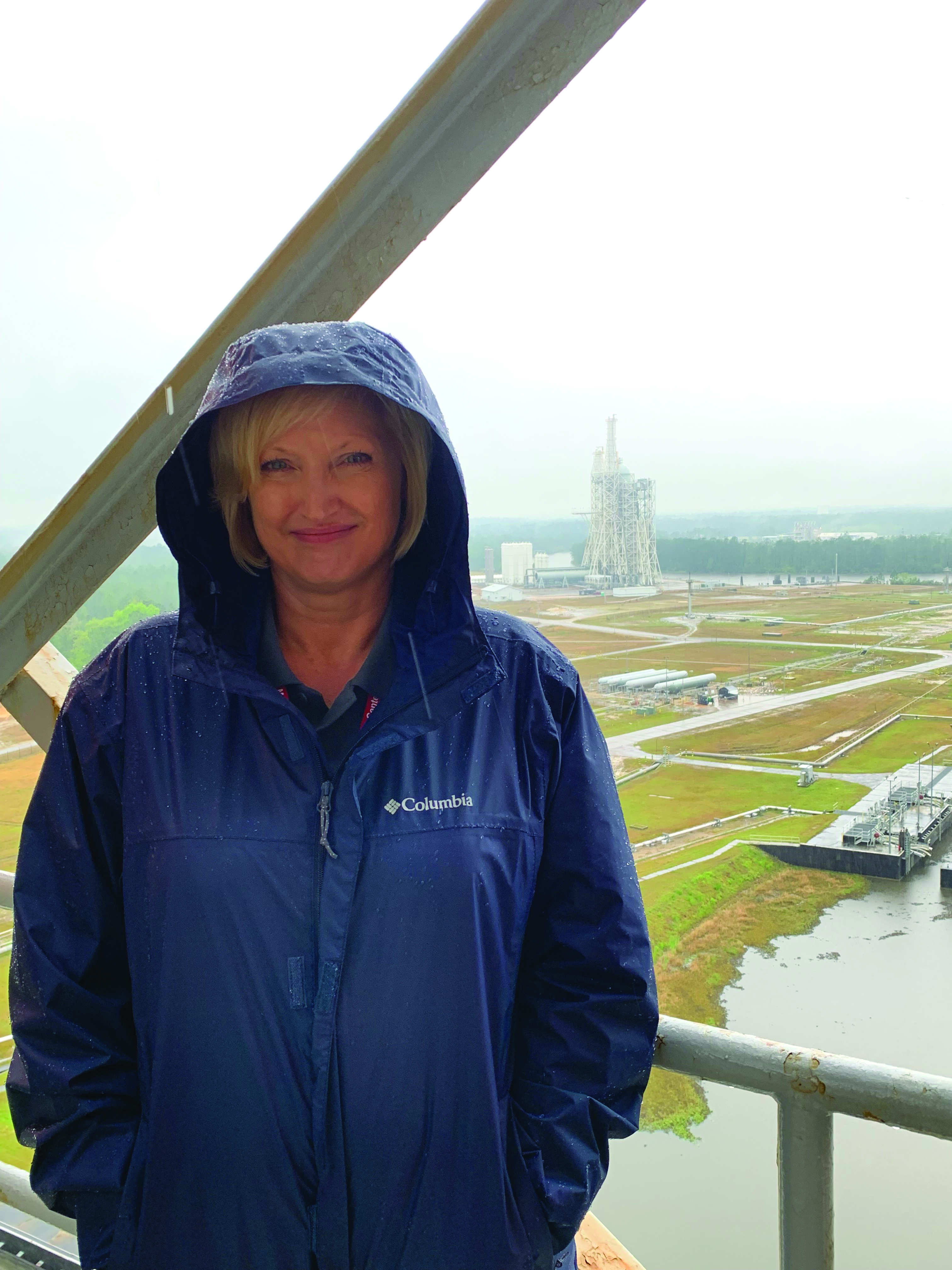 For the recent SpaceX launches, Sanders and her team, who work from the Marshall Space Flight Center in Huntsville, assessed risk for the Falcon 9 propulsion systems.
"For all elevated propulsion-related risks, our team worked with SpaceX to develop mitigations and determine flight rationale to ensure safety of our astronauts with the ultimate goal to certify SpaceX's human spaceflight system for operational crew missions to and from the International Space Station," she said.
As the team approached the Demo-2 launch day in May, they felt good about the propulsion system health in prelaunch. Although, that did little to ease the nerves.
"I think everyone held their breath at launch all the way through two stages of flight to spacecraft separation," said Sanders, who has worked in the space industry for 30 years – 10 years with Boeing and 20 years with NASA. "I cannot even communicate the elation and satisfaction of our accomplishments leading up to that day."
One of the main engineering challenges in this role is to certify systems already built and in operation against program-specific requirements not in place during the original development of the launch vehicle.
Ultimately, the commercial partners have responsibility for design, development, testing and evaluation, while NASA is responsible for ensuring compliance to requirements.
"Everyone on our team is very experienced technically, and it is hard to not direct some of the decisions needing to be made by the partner," Sanders said. "However, we all have the same goals and the safety of our crew is paramount."
Growing up in Huntsville and having a father who worked for NASA Marshall, NASA had a large impact in her life and she always knew she wanted to "work in space." Now, she sees her work on the Commercial Crew Program as a way to leave a lasting mark on the industry.
"I liken the situation to development of the United States Interstate Highway System funded through federal acts to enable improvement and construction of roads. Once basic infrastructure was developed, the transportation industry took off," Sanders said. "I see what we are doing as a similar venture – ushering in a new era of U.S. spaceflight will have countless impacts on our lives, economy and certainly other ways we cannot even predict."
S. CARLOS JOHNSON
Principal software engineer at SAIC
S. Carlos Johnson, '97 computer engineering, is part of an engineering team made up of NASA, SAIC and other contractors whose responsibilities for the Demo-2 launch included helping to analyze the on-board flight computer software design to ensure the safety critical software was thoroughly designed to detect any possible anomaly in each phase of the flight.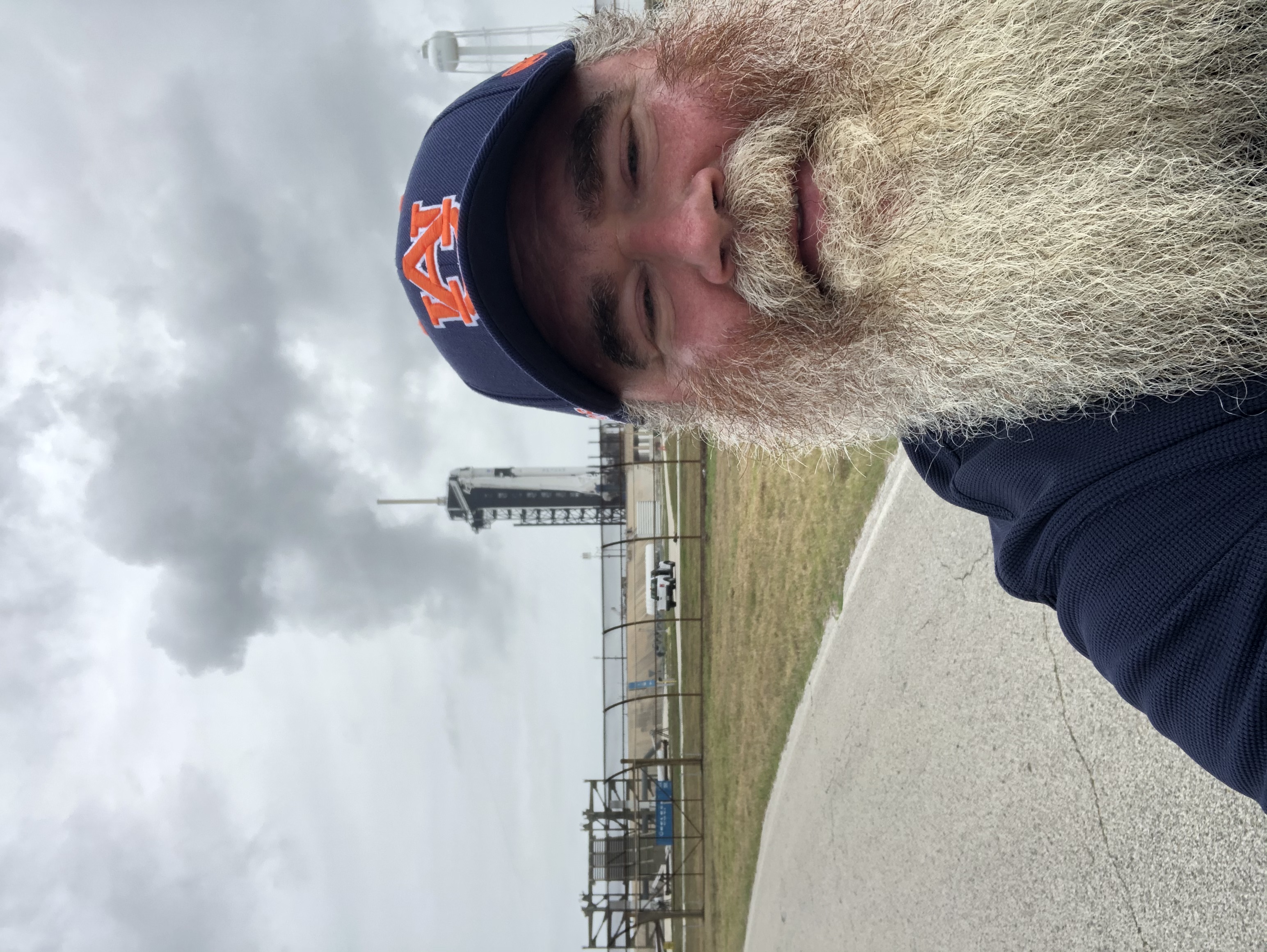 Different software functions are performed for each launch phase, from countdown to launch, ascent to orbit, rendezvous to docking with the International Space Station, undocking to de-orbit and re-entry to safely landing on Earth.
"Upon detection of an anomaly, the software must be designed to mitigate the problem either by safely adjusting the software to bypass the problem area or switching to a backup system," said Johnson, who has worked in his current role since 2014. "Our prompt reporting of software issues found during our analysis allowed developers to quickly make corrections to resolve the issue and perform regression testing under tight schedules."
For Johnson, the biggest engineering challenge was simultaneously performing technical reviews of the onboard flight computer software design for each of the four private companies – SpaceX, Boeing, United Launch Alliance and Sierra Nevada.
"The next biggest challenge was in keeping everything compartmentalized in order to safeguard the proprietary rights of each company's software design," he said. "This became especially difficult during technical review meetings where you had to be fully aware of who was in attendance and which company design was being critiqued."
Although he began as a chemical engineering student, he quickly found his passion in computer engineering, which put him on his current career path where he has spent 23 years in software engineering roles for companies like Northrop Grumman, L-3 Communications and SAIC.
"Computer engineering was a great fit and now working at the Kennedy Space Center has been a perfect opportunity, where I still can say 'War Eagle!' in the halls to other Auburn alumni," he said.
He considers himself blessed and honored to be in a position where he is part of space history in the making.
"It is the most humbling experience to be a small part of a big step forward for launching America," Johnson said. "I am working with the most talented and diverse group, and feeling grateful for the time and knowledge they share to make this a reality.
"Thanks to the newly formed Space Council, the space program is booming again with hundreds of companies wanting to jump in and launch their rockets and satellites," he added.