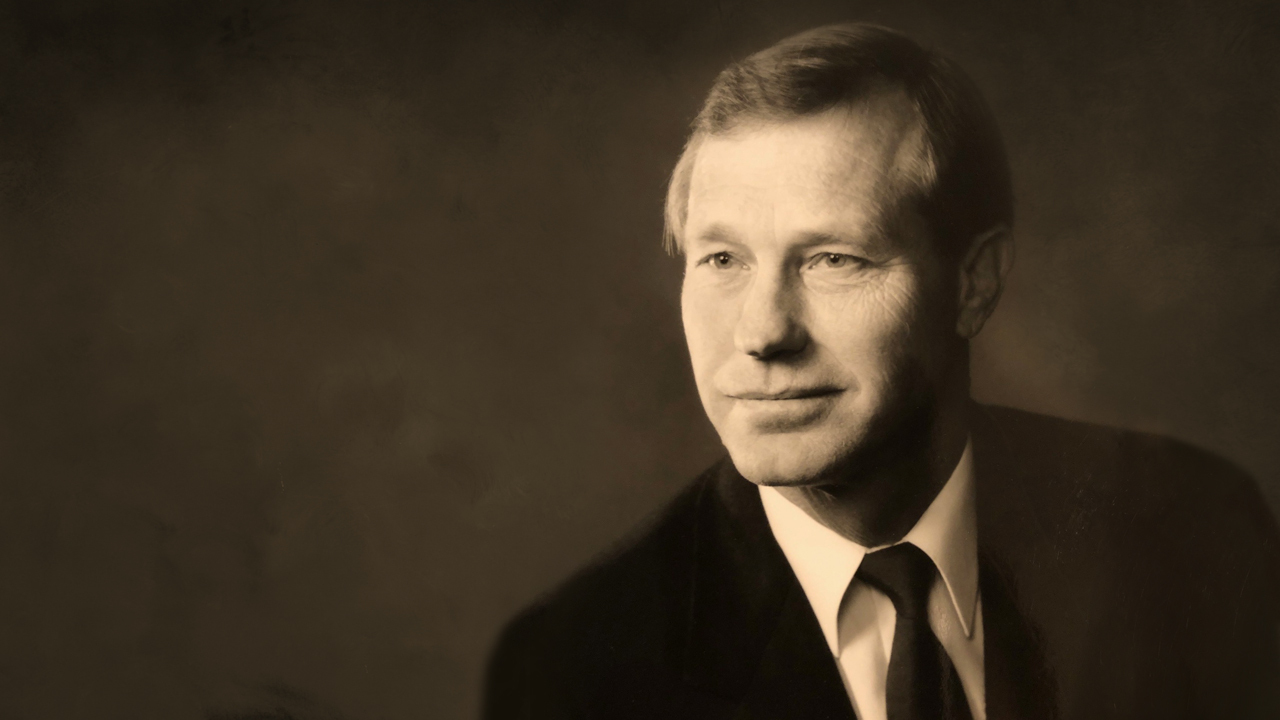 I believe in honesty and truthfulness, without which I cannot win the respect and confidence of my fellow men.
John Watson, '60 mechanical engineering, knew he wanted to attend Auburn from an early age. He was the first in his family to attend college, but far from the last. His daughter, son and grandchildren have all attended Auburn University. And his graduation weekend was a big deal.
"It was a big weekend, my graduation weekend," Watson said. "I graduated on Friday, I was commissioned a Second Lieutenant in the Army on Saturday, and I got married on Sunday."
Following six months of active duty in the Army, Watson was offered a teaching fellowship at Auburn and wanted to return for his graduate degree, but he was called back to active duty during the Berlin Crisis, and stayed in the Army another eight months before starting his career in Dothan, Alabama with Smith's Incorporated.
Smith's Inc. is an engineering firm with whom he soon became president and CEO. Years later, Watson is still involved with Smith's Inc., and serves on the company's board. Ever the entrepreneur, Watson has ventured into various businesses outside of mechanical engineering and contracting, including latex, yeast, windows, bricks, fiberglass and general construction.
When Watson decided to give back to Auburn, he approached his giving with the same tenacity and determination. The John H. and Gail P. Watson Scholarship Endowment currently supports 18 students on scholarship. He also recently contributed an additional $2 million to the scholarship fund.
"I decided to focus the scholarship on the Dothan area. I thought it would have more of an impact on the counties here and help hometown folks," Watson said.