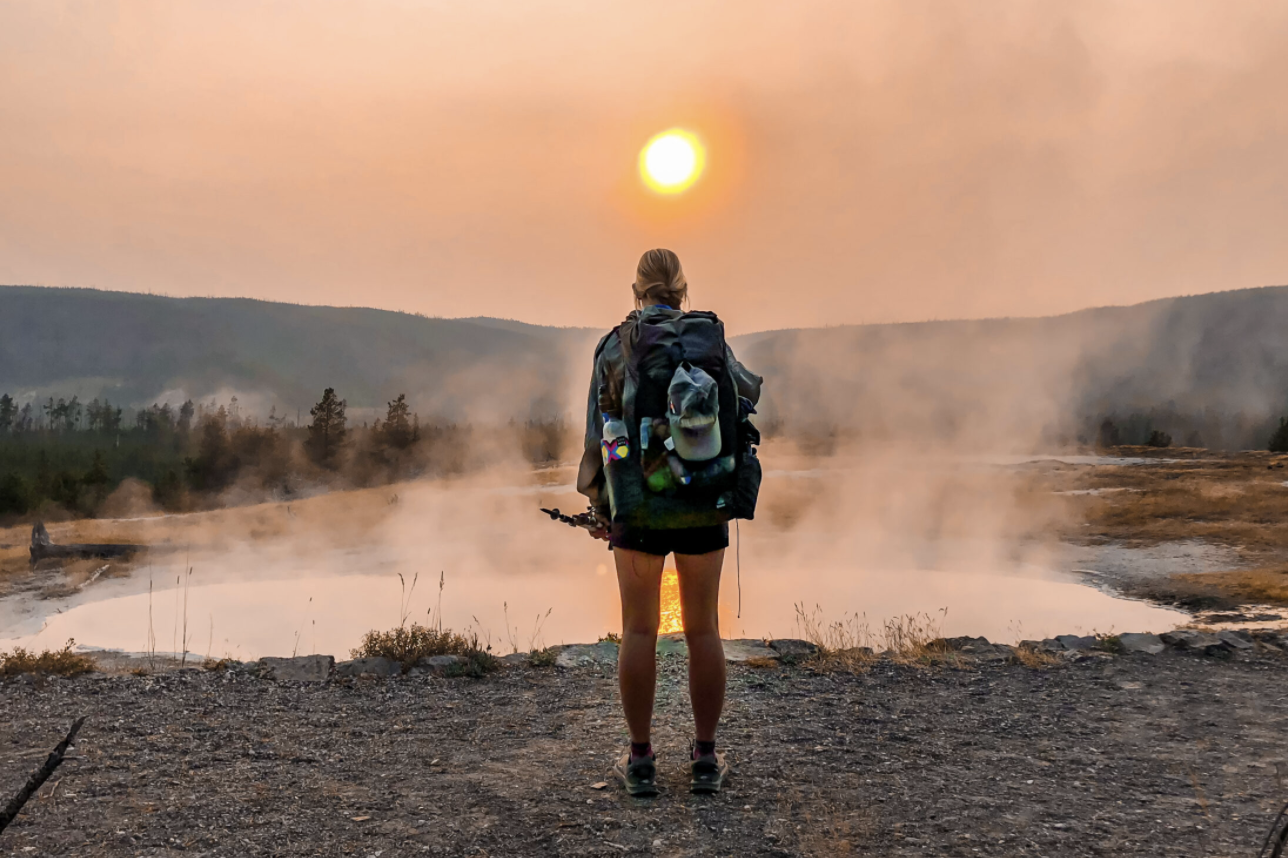 Steve Taylor, associate dean for research, doesn't remember them all; a lot of students passed through biosystems during his days heading the department. But he remembers 2012 grad Jessica Mills.
There was just something about her outlook on life. Something about the way she took on challenges, took care of her grandparents, took on multiple jobs to pay for school. You don't forget folks like that.
"She was just one of those students who stuck out for being a great person and having just good old common sense and the ability to do things beyond being a bookworm engineer," Taylor said.
Take the sniper rifle story…
Mills was the only woman on her senior design team. One day, they were out doing some scouting for their big project on erosion control. The idea was to design an environmentally friendly tank crossing at Fort Benning. Which they did — well.
So impressed was the fort's commanding general, he gave each member of the team his personal challenge coin. That, said Taylor, who, along with associate professor Mark Dougherty and current biosytems department head Oladiran Fasina, taught the senior design two-course sequence, was a big deal.
"It was one of the best outcomes for a design team project that I can remember," Taylor said.
But what stands out almost as much is when the soldier at the firing range almost jokingly asked if anyone wanted to try out his .50 caliber Barrett M82. Mills' hand shot up. She was first in line.
All of which is to say that, a few years later, when Taylor saw what she was up to, he wasn't really surprised.
TAKING AIM
The job right out of school? She loved it. She'd interned for the Natural Resources Conservation Service; they told her they wanted her back as an agricultural engineer. She was putting to use most everything she'd learned at Auburn.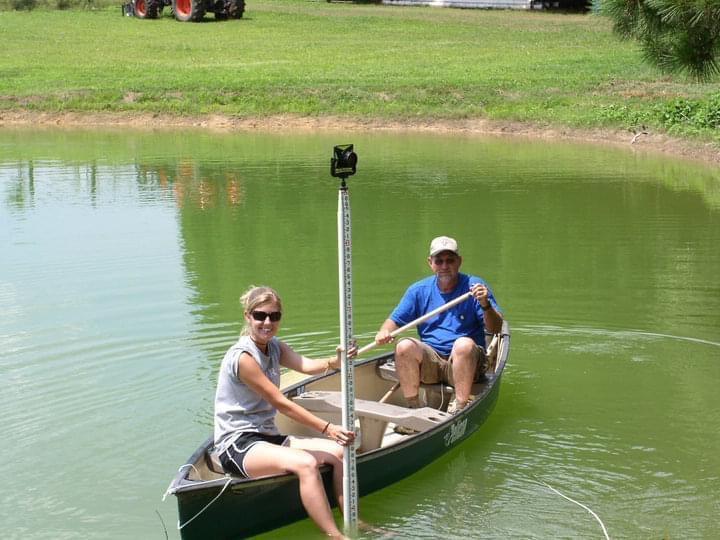 But then the Colorado opportunity came calling. More money? An address in the Rocky Mountains? She pretty much had to apply.
If she got hired, she'd be a field engineer for Halliburton, operating as a liaison of sorts between Halliburton's sales department and Colorado oil rig engineers in need of ever more sophisticated drill bits.
For half a second, she doubted whether she was qualified. Then she thought back to that senior design class.
She got the job. She was good at it.
Take the sniper rifle story…
She and the sales team were pitching clients on some land up in North Dakota owned by one of their distributors.
"I'd have to go out and sort of rub elbows with clients, and we'd go golfing and shooting," Mills said. "And the guy who owned the land actually had that same [Barrett M82] gun on the back of his four-wheeler."
The man asked if anyone wanted to shoot it. Once again, Mills' hand shot in the air. She was an old pro, she said. The clients were sold.
"You wouldn't think shooting a .50 caliber gun out at Fort Benning would be the sort of college experience that would serve me well as an engineer," Mills said, "but it really did."
There was a problem, though — Mills was miserable. Playing soldier to score contracts was fun and all, but it wasn't exactly rewarding. The Rockies were gorgeous, but most of the time she was just looking at them. The job was pretty much all consuming. The weeks were long, the weekends too short.
"I was out there [in Denver] for about a year and a half and I had been thinking about how there had to be more to life than just waiting for the weekend to live," Mills said. "I had no kids other than my dogs, I had no relationship tying me down, and I felt like I was living backwards."
One day in 2014, she was out with some clients, wining and dining, living backwards. It was a happy hour thing. She didn't want to be there — a co-worker dragged her — but at least there were free appetizers. A guy she didn't know sat down beside her at the bar. They started talking. He said he was in town for a job interview. He asked her what she liked most about Denver.
"I said, 'Well, I'll be honest — I'm not really a big city person, but the mountains are right there,'" Mills said. "I said, 'I don't know if you like hiking or not.' He looked at me and said, 'Have you ever heard of the Appalachian Trail? I did that last summer.'"
The woman with the framed map of the Appalachian Trail hanging in her office got chills. She got butterflies. She knew what the answer was going to be, but she still asked: "How much of it?"
"All of it," he said.
Mills smiles.
"I knew right then it was over," she said.
What her new best friend went on to describe had been a dream since she was 5 years old. Growing up, she always thought it might happen right after high school. But when graduation came, her savings account wouldn't allow it. After college? No, she just couldn't. She had student loans. She had a great job offer.
Hey, there was always retirement.
Later that night, back home, she stood in front of her mirror.
Hey, she always had her engineering degree.
"I may have been a little tipsy," she said, "but I looked in the mirror and I said, 'You're about to hike the Appalachian Trail.'"
It wasn't the alcohol talking. It was the little girl in the Supergirl costume who never said no to a challenge.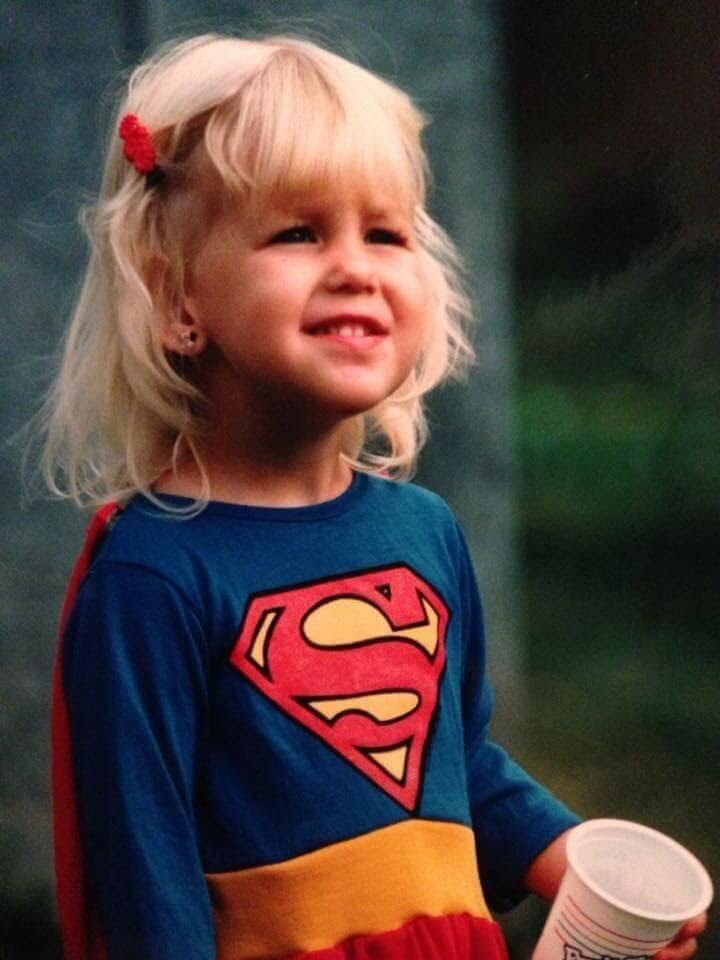 LIVING FORWARD
She put in her two-weeks notice at Halliburton in August 2014, then moved back to Opelika. By March 2015, she was living the dream.
She knew she wanted to document and share it somehow, and not just afterward — along the way, in the moment. Crossing her first state line. Collecting water from a waterfall. The surreal thrill of touching that sign at the top.
Trading the daily grind for a six-month hike? Do it the right way and she might inspire a few folks.
Blogging seemed the obvious choice — pack a light laptop, journal by campfire. But right before she left, she bumped into an old college friend at Little Italy, an aspiring videographer who was sick of just editing videos of her dog. Don't blog, her friend said — vlog. Hit record on your phone every now and then, find some WiFi when you go into town, email the clips. Her friend said she'd handle everything — editing, posting, everything— from the moment she took her first step.
By the time Jessica Mills took her last step, 2,190 miles later — a smile on her face, an Auburn hat on her head — the YouTube channel she'd started just before leaving had more than 1,000 subscribers.
VIDEO STREAMS
It was as life changing as she'd expected. New outlook. New friends. Even a new name: "Dixie." That's what happens out there — other hardcore hikers give you a "trail name," something that reflects who you are (or, in Mills' case, how she sounds and where she's from).
But a new career? That was a surprise.
During her first few months back home in Opelika, it was just part-time jobs to keep gas in the car and buy herself a little time for the big decision.
"I was kind of like, do I want to get back into the world of engineering or something else," Mills said. "I was selling microgreens, doing insurance inspections, waitressing, bar-tending — a lot of different things."
But when she wasn't on the clock, she was still recording. Her channel — she'd named it Homemade Wanderlust — was still growing. The positive feedback kept coming. The questions kept coming. How'd she do it? What type of tent did she use? What kind of boots? So, rather than videos of life on the trail, she started posting videos — each Wednesday — of how she stayed alive on the trail.
Gear reviews. Tips on overcoming plantar fasciitis. Tutorials on how to pack for a thru-hike. She started hiking local trails, new camera in tow.
Then it hit her.
"I realized," Mills said, "that what I really wanted to do is to keep hiking."
A lot of other people apparently wanted her to keep hiking, too.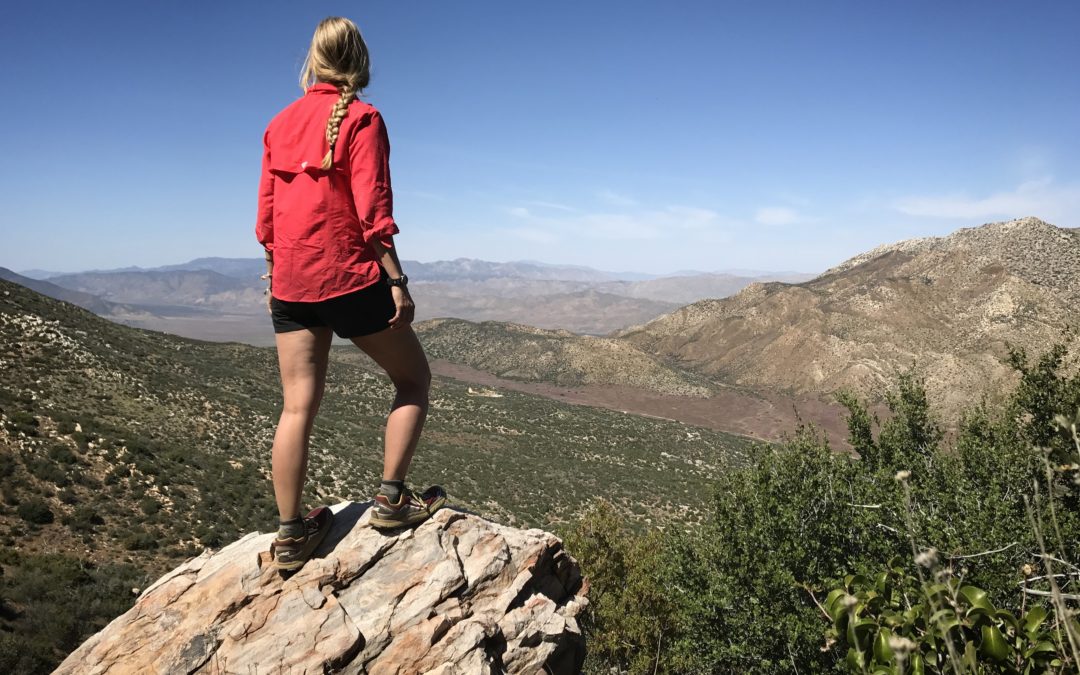 By the time she told her fans she'd decided to take on the Pacific Crest Trail (PCT) in early 2017, Homemade Wanderlust was pushing 20,000 subscribers. And they were generous.
People began supporting the channel through the crowd-funding platform Patreon. She had a new video editor, another old friend from college. The quality was getting better. The views were climbing. The revenue from YouTube ads was growing.
She'd heard about people making a real living just documenting their lives. Somewhere along the 2,653 miles separating Campo, California, and Manning Park, British Columbia, Jessica Mills decided to become one of them.
"That's when I realized that this could actually be a thing," she said. "I kind of made the leap at that point. I said, 'I'm just going to keep on hiking.'"
In 2018, after conquering the PCT, it was the Continental Divide Trail — the last in thru-hiking's Triple Crown. In 2019, she and her younger sister went international, hiking Spain's Camino de Santiago.
Currently, she's on the Florida Trail, a 1,300-mile stretch between Big Cypress Natural Preserve and Fort Pickens in Pensacola. She's been out there a month. By the time she finishes, her channel will have 350,000 subscribers. At least.
There are plenty of hiking-themed channels out there. Jessica Mills' is arguably the most popular.
The policeman even recognized her.
She was on the Georgia side of the Pinhoti Trail with her boyfriend, taking a quick detour to Dollar General for some Claritin, only to be accused of shoplifting. An officer was called. Security tapes were reviewed. The employee was mistaken. The officer was smitten.
It didn't dawn on him until after he'd asked her to empty her pockets and remove the custom Homemade Wanderlust neck knife, made by MT Knives, one of her sponsors.
"Wait, I've seen you," he said. "Do you have a YouTube channel?"
100 PERCENT
She had to leave the trail this morning to go get another ingrown toenail dug out. That's her third ingrown toenail as a professional hiker. It's just one of those things, she said. Comes with the territory. At least she got some cellphone reception out of it. At least she got out of the mosquitos for a little while.
"Yeah, it's not easy," she said. "Especially on a trip that takes six months or more — you have to want it. It's like with engineering. You have to want it. It's not something you come into, put minimal effort into and come out with a degree. You have to work very hard toward it for a lot of years."
So, did the things she learned as an Auburn engineer, that helped her get a great job in engineering, in a way help her give up a great job in engineering? The can-do attitude that got her to graduation? The critical thinking skills that impressed that Army general?
That's the sort of stuff she can apply out on the trail, right?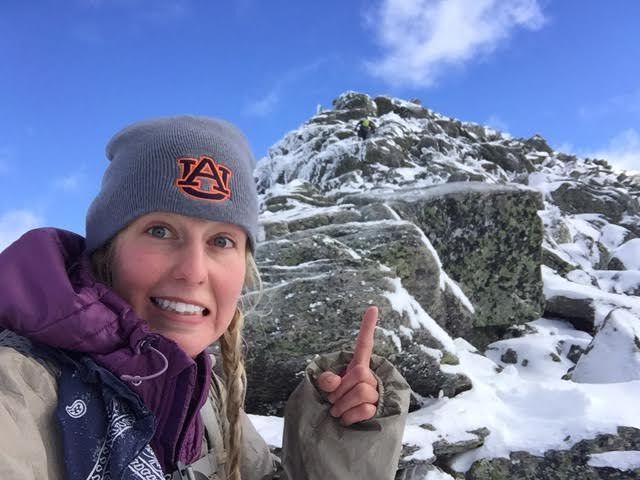 "Oh, 100 percent," she said. "I remember when I finished the AT and I made a post about it on social media. I said something like, 'This is the most rewarding thing I have ever achieved' and Dr. Taylor said something like, 'I don't know, what about that engineering degree?'"
She spits out a mosquito. She laughs.
"I can't believe he still remembers that about the gun," Mills said.