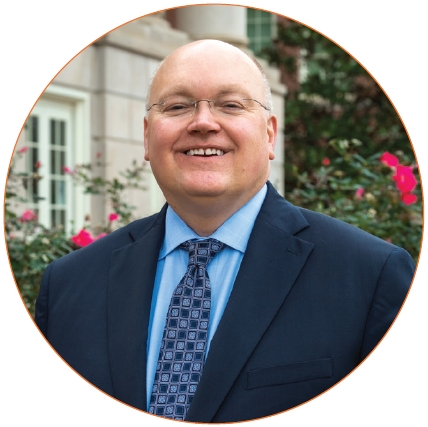 One year ago, our campus was filled with uncertainty. As COVID-19 ravaged our nation, a vaccine on the horizon gave us hope for a return to normalcy.
One year later, we are almost there.
This fall, for the first time since March 2020, Auburn University returned to a new "normal."
Classes are full, most of the campus is vaccinated and masks have been removed for those individuals who are. Cases are on the decline and the future looks promising.
While we'll remain on guard and follow guidelines to ensure we continue to provide a safe learning environment, we're hopeful this semester is just the beginning of a bright future.
Despite the pandemic taking its toll on universities across the nation, I'm happy to report our undergraduate enrollment remained steady, while our graduate enrollment rose to its highest number in our college's history. In addition, we maintained our Top 30 ranking among public engineering colleges in the recent U.S. News and World Report's Best Undergraduate Programs.
Since our last issue, we officially dedicated the new $22 million, 42,000-square-foot Advanced Structural Engineering Laboratory, celebrating with members of the university, community and state officials and partners.
In August, our Autonomous Tiger Racing team made history as the first indy car to ever complete an autonomous lap at the Indianapolis Motor Speedway. The team will seek to make more history in 2022 at the Las Vegas Motor Speedway… and perhaps beyond.
Our students continue to thrive and amaze me, while our faculty pushes the limits of research to drive forward our state, region and nation. You should all be so proud of the resiliency and fortitude shown by our students, faculty and staff this year.
I don't know if I have ever been as impressed as I am in how everyone has pulled together to get through this year with the determination to forge ahead and make Auburn, and the world, a better place than they found it.
War Eagle!
Christopher B. Roberts
Dean of Engineering